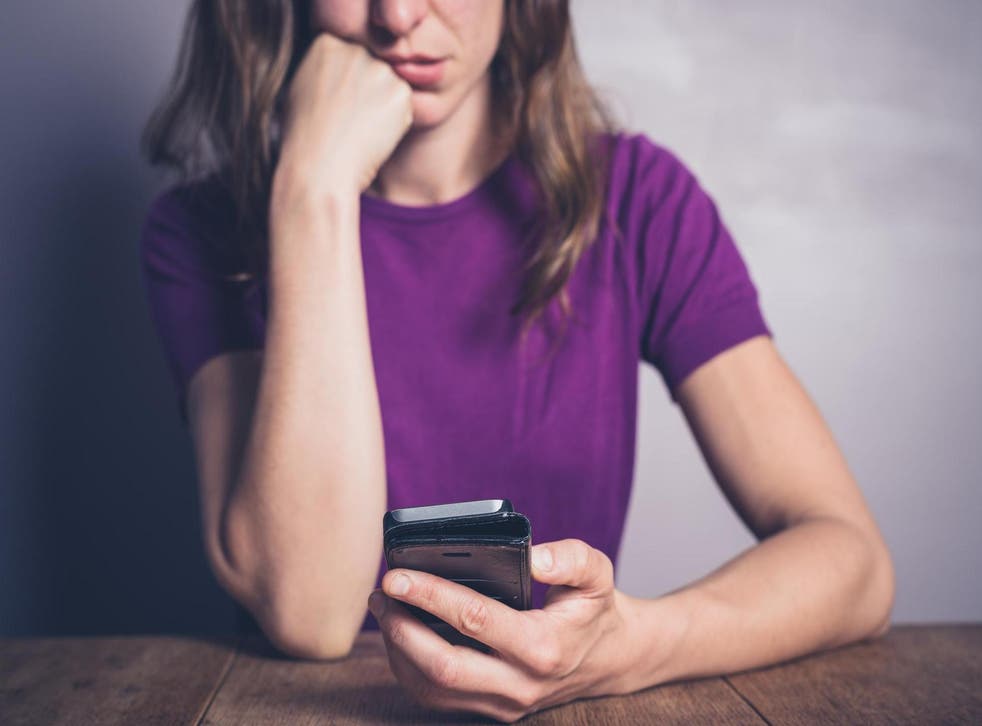 Women reveal the ultimate dating app turn-offs committed by men
When, oh when will mirror selfies cease to be a thing?
Rachel Hosie
Thursday 29 December 2016 13:49 Comments
What one person finds attractive can vary hugely from the next, but there are certain things that tend to put off the majority of people.
Female dating app users have been discussing what they're sick of seeing in guys' profiles and it turns out not only is the list long, but the women are much in agreement.
When it comes to pictures, many men seem to be going wrong if the Reddit thread is anything to go by.
A lack of originality turns off a lot of women: "Apparently 50% of Tinder has been to Machu Picchu," wrote one.
And then there's the problem of a guy's photos consisting of a group shot, an unfocused picture, an incredibly zoomed-out photo, a picture of his dog and an action shot where you can't actually see what he looks like.
"Dudes, you can have awesome friends, a super cute dog, and a crazy interesting adventurous life - but unless I can assess what you look like all of that is irrelevant," the woman explained.
Even worse, however, is when a man has just one picture - there's something awfully suspect about that.
One woman revealed she'd also been irked by men who try to reel women in by posting pictures of cute pets that don't belong to them: "If there's a dog/cat/animal in your photo and dating you does not give me access to that dog/cat/animal then YOU ARE A LIAR."
UK is the 'least attractive country in the world' according to international dating website - for beautiful people only

Show all 10
Mirror selfies and pictures obviously showing off your abs or muscles, as great as they may be, are also no-nos as they give off the impression the man loves himself too much.
And once you've curated a winning selection of images, make sure you don't neglect your bio.
Some of the most annoying and overused bio phrases include: "Just ask", "I'm not good at writing bios", and "Don't swipe me if you're going to want to talk forever."
One woman explained why it's aggravating when a man wants to meet up too quickly: "Maybe dudes don't have to worry about being raped and murdered by meeting a stranger off a dating app, but please be considerate of the fact that we do.
"If you try to meet in person after sending me four messages, it's not happening. I need to have some sense that you're not a psycho."
And as one woman so wisely added: "I'm not shaving everything when there's still a chance that you could be a racist."
Most women have also come across the classic scorned man who thinks he's a Nice Guy and doesn't know why he can't find a girlfriend.
These men tend to say things like: "Don't know why I'm even using this app. Looking for someone LOYAL. Most of y'all on here are sluts anyway. I'm tired of being screwed over by everyone! I'm a nice guy just looking for someone who isn't gonna sleep around and be a whore."
Because that makes you seem like a really nice guy.
Whilst it's true that a lot of women are interested in how tall a man is, the majority of us hate the classic line: "[insert height] because apparently that matters." The wording comes across passive aggressive and like you're mocking women for caring about height.
And some of the worst offenders are the men whose bios contain things like: "Looking for a tall, slim, ambitious girl."
Mate, even the girls who are tall, slim and ambitious aren't going to swipe right on you after reading that because you sound like an awful human.
Register for free to continue reading
Registration is a free and easy way to support our truly independent journalism
By registering, you will also enjoy limited access to Premium articles, exclusive newsletters, commenting, and virtual events with our leading journalists
Already have an account? sign in
Join our new commenting forum
Join thought-provoking conversations, follow other Independent readers and see their replies