Mystery couple in Yosemite proposal photo identified after viral search
The photograph was shared more than 170,000 times on Twitter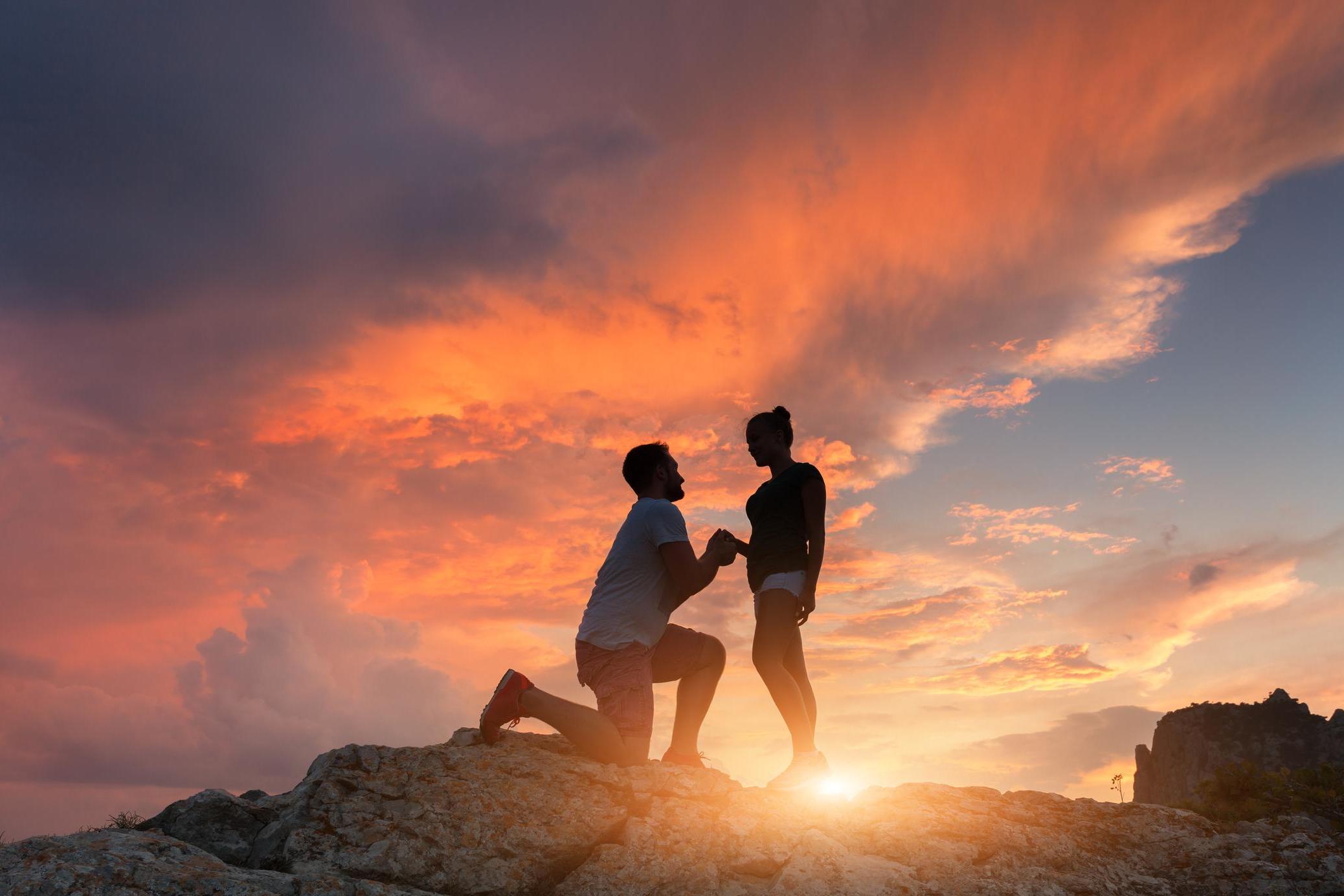 The US photographer who captured the viral snap of a mystery couple getting engaged at Yosemite National Park in California says he has finally identified them.
Matthew Dipple had stopped off at the famous landmark with his friend Josh as part of a road trip to Los Angeles when he spotted the proposal happening from afar.
He didn't see any other photographers nearby and, as he already had his camera set up to take photos of Josh, decided to document the intimate moment in the hope that he could give the snap to the couple.
After taking the shots, Dippel rushed to Taft Point, where he'd seen the couple, but they had gone by the time he arrived.
The 24-year-old promptly shared the image on Twitter in a bid to track them down, writing: "Idk who these two are but I hope this finds them.
"I took this at Taft Point at Yosemite National Park, on October 6th, 2018."
Now, after the tweet was retweeted more than 171,000 times, Dippel has found the couple, who have been identified as Charlie Bear and Melissa.
"Everyone meet, Charlie and his fiancé Melissa the happy happy couple that was out on the point in my Taft Point Proposal [sic]," he wrote in a tweet posted on Saturday.
"I'm glad I finally found you to share this special moment with you, thanks for being so awesome, maybe one day we will finally meet in person!"
Speaking to CNN, Bear said Melissa had come across the photograph on Instagram and quickly got in touch with Dippel.
The young photographer was initially sceptical because by that point, he'd already received thousands of messages from people falsely claiming to be the couple in the image: so, he asked for proof.
"They sent me over iPhone screen shots of some of their friends that were up on that point that day, and they are wearing the exact same thing, and the photos are timestamped on the exact same day and the same time that I was there," Dippel said.
"It just perfectly matched up to Charlie and Melissa."
Both Bear and Melissa have now posted the image to their respective Instagram accounts with captions thanking Dippel for tracking them down.
"We can't thank Matt enough for all of his efforts in trying to find us!" wrote Melissa.
"I'm still trying to comprehend all of this and half of me still doesn't believe this actually has gone viral online! We love you all!!
"Now off to wedding planning!"
The couple are due to wed in April in Malibu, California.
Join our commenting forum
Join thought-provoking conversations, follow other Independent readers and see their replies