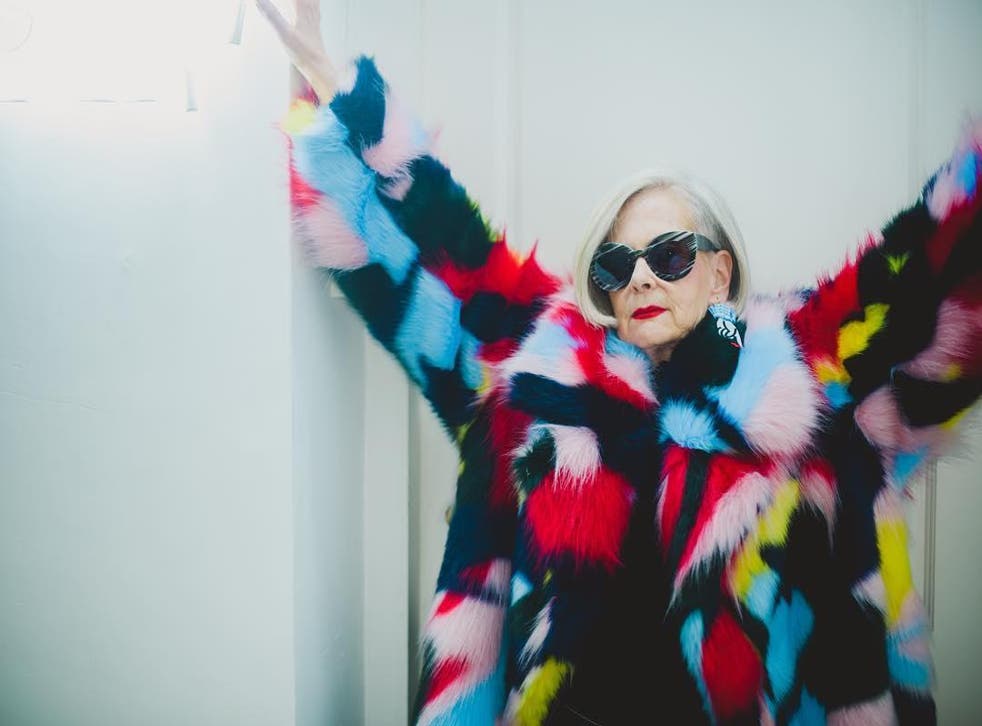 64-year-old woman becomes accidental fashion icon with over 300,000 Instagram followers
Lyn Slater proves fashion is ageless 
The world of Instagram fashion blogging is a fierce one - but one fashion icon is proving that you don't have to be a millennial to dominate.
Lyn Slater is a 64-year-old professor at Fordham University who also happens to be one of the most popular fashion influencers on Instagram, with over 300,000 followers.
An "accidental icon," as she calls herself (and her blog), the fashion-forward professor became a known name in fashion, as the name suggests, by accident.
As the story goes, Slater happened to be at the right place at the right time during New York Fashion Week, when, dressed in a Yohji Yamamoto suit and carrying a Chanel bag, photographers began to surround her, assuming she must be someone important in fashion, given the high fashion look about her.
From there, tourists began to follow the lead, and before long, Slater's image was appearing everywhere.
While Slater wasn't anyone in the fashion world at the time, she certainly is now.
Truly an accidental icon, Slater decided that she would use her newfound fame to start a blog, where she could cater to women similar in age.
According to the "about" section on her blog, the 64-year-old created the blog because she "was having trouble finding a fashion blog or magazine that offered an urban, modern, intellectual aesthetic but also spoke to women who live what I call 'interesting but ordinary lives in cities'. Women (like me) who are not famous or celebrities but are smart, creative, fashion forward, fit, thoughtful, engaged, related, and most importantly clear and comfortable with who they are... "
Now, Slater, whose style reflects a striking yet minimalist, New York City chic vibe, is taking over the fashion game, one #AgeIsNotAVariable hashtag at a time.
In addition to running a successful blog and Instagram, the 64-year-old is also signed with ELITE London's Special Bookings division and was just featured in a campaign for Mango, proving that you can be a style icon and fashionable at any age.
Take a look at Slater's Instagram and you'll see why the grandmother, who told Cosmopolitan she goes by "Coco" for Coco Chanel rather than grandma, is fashion goals.
Can you think of a cooler professor?
Join our new commenting forum
Join thought-provoking conversations, follow other Independent readers and see their replies