Madonna to undergo 'regenerative treatment' to treat knee pain
'I would be jumping up and down if I could after 8 months of being in pain!'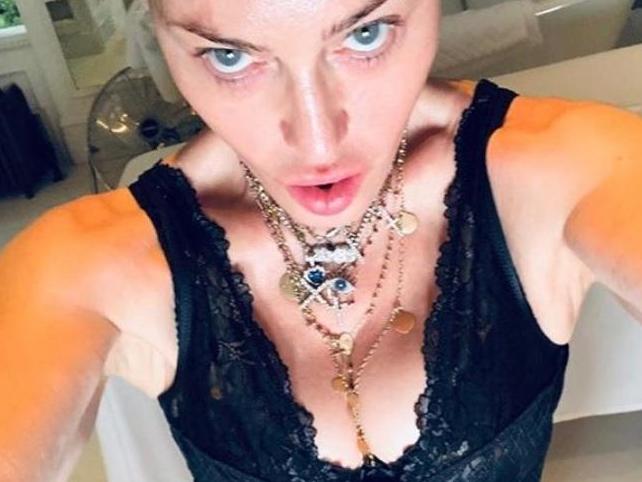 Madonna has revealed she will undergo regenerative treatment in a bid to relieve pain in her knee following surgery.
The "Future" singer, 61, made the announcement in a post on her official Instagram page on Tuesday, which included two pictures of herself dressed in revealing black underwear.
"Finally going to get my regenerative treatment for my missing cartilage!!" Madonna wrote in a caption accompanying the post.
"I would be jumping up and down if I could after 8 months of being in pain! Wish me Luck!"
Regenerative medicine is a term used to refer to methods to replace or regenerate human cells, tissues or organs in order to restore or establish normal function, according to the NHS Health Research Authority.
This can include cell therapies, tissue engineering, gene therapy and biomedical engineering techniques, as well as more traditional treatments involving pharmaceuticals, biologics and devices.
In October last year, Madonna was forced to cancel a number of dates on her Madame X tour after suffering a knee injury.
It is thought the injury has continued to cause problems for the Queen of Pop.
Madonna's announcement comes just months after fans speculated on whether she'd had plastic surgery on her behind following a gig in New York.
While performing at the Stonewell Inn in Greenwich Village, fans pointed out that Madonna's bottom appeared to be larger than usual.
The singer later took to her social media pages to defend herself, saying she had agency over her own body and wasn't seeking anyone's approval.
"Desperately seeking no one's approval," she wrote in an Instagram post, referencing the 1985 film Desperately Seeking Susan that she starred in alongside Rosanna Arquette.
"And entitled to free agency over my body like everyone else!!"
Join our commenting forum
Join thought-provoking conversations, follow other Independent readers and see their replies