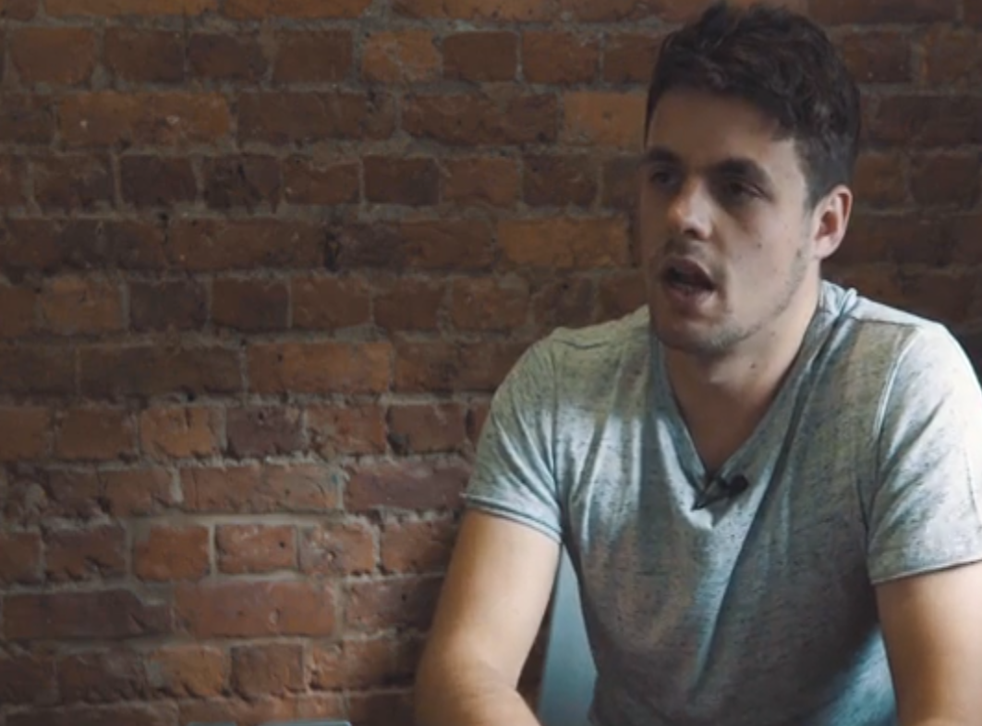 Male rape victim reveals the impact of his sexual attackers remaining free
'It happened behind closed doors, I voluntarily entered into that room and left that room and there isn't a way that they can prove it'
A 22-year-old man was raped by two strangers in Manchester on September 1 2016 and has spoken out about his ordeal.
Sam Thompson had recently moved to the city with his girlfriend to pursue a career as a DJ.
Whilst on a night out with friends, he got separated and found himself spending time with a group of strangers with no phone.
"I met a group of people and they asked me to go for a nightcap with them. I didn't think anything of it, I have met lots of people in that way before. So I decided to go with them back to what I later found out was a hotel room. I had a few drinks and everyone else bar two people had left. Those two then decided to take it upon themselves to rape me," he explained to UNILAD.
Though his recollections of the evening are admittedly hazy, he suspects he might've been spiked, as he reveals he was "more with it until [he] had that final drink with them."
"While it was going on I tried to block out that it was happening. I just laid there and flopped. I remember bits and bobs. The next morning was like when you wake up from a dream and you can remember certain details but not the whole picture."
The next day, Thompson confessed that he considered suicide.
"As I walked back I was still in shock. When I came to the bridge near my flat it all hit me and I started to think 'I don't want to live with this, I don't know what to do. If it wasn't for the thought of the devastation for my family and friends, I would have jumped off that bridge."
Despite reporting the incident to the police, he found that their response was mostly unhelpful, due to their lack of familiarity with dealing with male rape victims.
"I felt that I wasn't believed and their questions seemed irrelevant. They were asking me about my sexuality and whether I had ever cheated on my girlfriend.."
According to the most recent statistics, 85,000 women and 12,000 men are raped in England and Wales alone every year. That's roughly 11 rapes (excluding children) every hour.
"I think the police reacted in that way because they don't deal with males as often as they deal with females. Maybe they haven't got the same level of compassion as I think they should and this should change."
It wasn't until Thompson reached St Mary's in Manchester, where forensic evidence was taken, that he felt his situation was dealt with appropriately.
"If I hadn't had the officer I had, I don't think I would have given all the evidence I gave," he said.
However, despite making some arrests, the police ultimately decided to take no further action, leaving Thompson's rapists unscathed.
"Unfortunately, as in a lot of rape cases, it comes down to the issue of consent. It happened behind closed doors, I voluntarily entered into that room and left that room and there isn't a way that they can prove it. I know it happened and they know it happened but unfortunately unless other evidence comes to life that is all that can be done about it."
A working DJ, Thompson now works closely with Survivors Manchester, a nonprofit which supports male survivors of sexual abuse, offering therapy, sessions on mindfulness and working alongside the city's police service to address the issue.
"Before this happened to me I didn't realise that it can happen to males, and my friends and family had the same thoughts as well. I want to tell male survivors now and in the future that it is okay and it doesn't matter how you feel right now as it is going to be okay. It doesn't make you any less of a man and people will believe you and will support you. It is very hard but you need to give them trust," he explained.
Today he has started a 48 hour DJ marathon to raise funds for the organisation.
You can donate to Survivors Manchester via Sam's Just Giving page or by texting 70070 with SURV48 and either 5 or 10 pounds.
If you are a victim of rape - or know someone who is - you can call police on 101 or Crimestoppers, anonymously, on 0800 555 111.
Join our new commenting forum
Join thought-provoking conversations, follow other Independent readers and see their replies