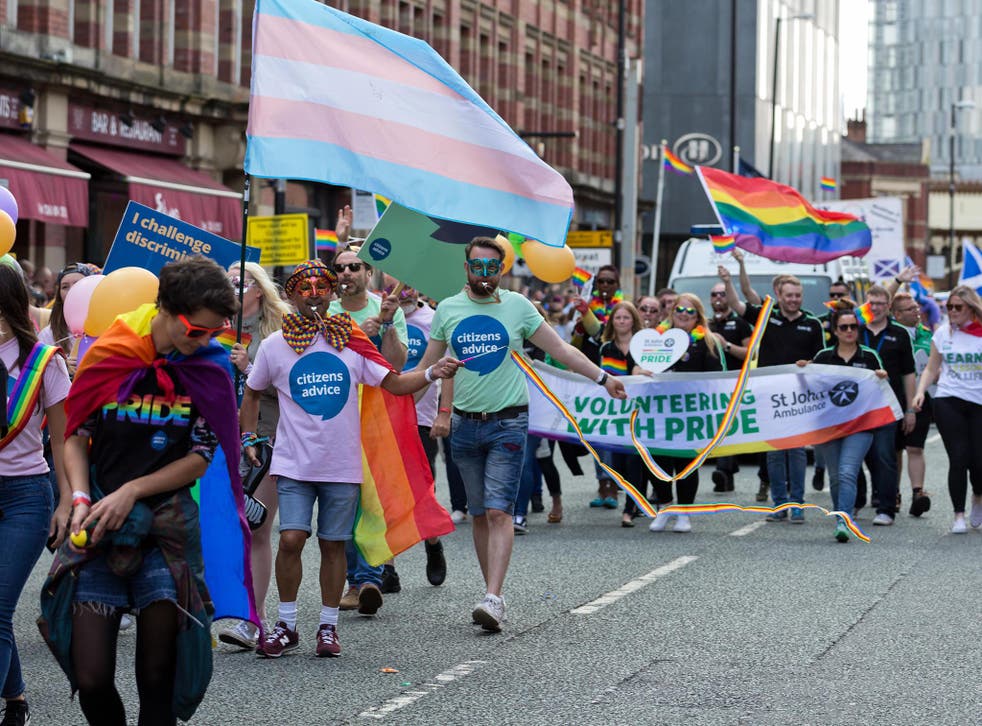 Manchester Pride faces criticism after more than doubling ticket prices
The price of a weekend ticket to the festival has risen 105 per cent since last year
Manchester Pride has come under fire from festivalgoers after more than doubling the price of tickets to the weekend festival.
On Thursday, the annual LGBT+ pride festival released tickets to access Pride festivities, including a new music festival (called Manchester Pride Live) and events in the Gay Village.
However, disgruntled Pride fans are criticising event organisers for increasing the price of a weekend ticket to the festival, dubbed the "Rainbow Pass", by 105 per cent from £34.50 to £70.95 in one year.
According to organisers, the "Rainbow Pass" provides unlimited weekend access to The Gay Village which runs from 23 to 26 August, as well as access to each of Manchester Pride Live's performance areas, pop up performances and a fairground.
The inflated ticket prices come almost a year after the festival announced it was forced to relocate the 2019 festival, previously known as The Big Weekend, to Mayfield in the City Centre.
London Pride 2018: in pictures

Show all 47
As a result, wishful attendees have taken to Twitter to express their outrage at the ticket price increase.
'Even with those black and brown stripes, at this new price point manchester pride is going to be whiter than ever don't @ me," wrote one user, referring to the two colours added to the eight stripe flag design originally flown outside Philadelphia's City Hall in 2017.
Another wrote that the festival's ticket prices were "disgusting".
"It's losing meaning and is inaccessible to those who need it most. #Prideisaprotest not a gig at the O2 arena!," they added.
"£70 for #manchesterpride tickets!! And I thought the ridiculous flag and the move away from the village was the final nail in its coffin," wrote another.
According to a breakdown of prices, supplied to The Independent from Manchester Pride organisers, a standard "Rainbow Pass" ticket costs £64.50.
The £70.95 price advertised on Ticketmaster includes a booking fee.
A single Saturday session ticket to the festival's Manchester Pride Live event is priced at £34.50, while a Sunday ticket will set you back £38.50.
While Manchester Pride Live and the Gay Village Gathering are ticketed at the event, festivalgoers can still attend the city centre parade on 24 August for free.
Manchester Pride will also be hosting free events such as the Superbia Weekend, described as a "weekend of cultural events from film screenings to yoga and booking readings".
Manchester Pride Live is yet to announce its musical line up this year.
Last year, acts at festival's The Big Weekend included Rita Ora, Sigala, and Alexandra Burke.
Explaining the reason behind the increase in ticket prices, Mark Fletcher, Chief Exec for Manchester Pride, said: "At Manchester Pride Live, a whole new ticketed event for the festival, we're presenting the biggest line up of artists we've ever had, for less than the price of a single concert ticket.
"The new format for the festival and the ticket options are proving popular. We've seen record figures for our pre-registered ticket buyers already and tickets only went on sale this morning!"
For a full breakdown of ticket prices at Manchester Pride festival, click here.
Join our new commenting forum
Join thought-provoking conversations, follow other Independent readers and see their replies