Former Studio 54 owner Mark Fleischman announces plan to die by assisted suicide
Former club owner says assisted suicide is 'easiest way out'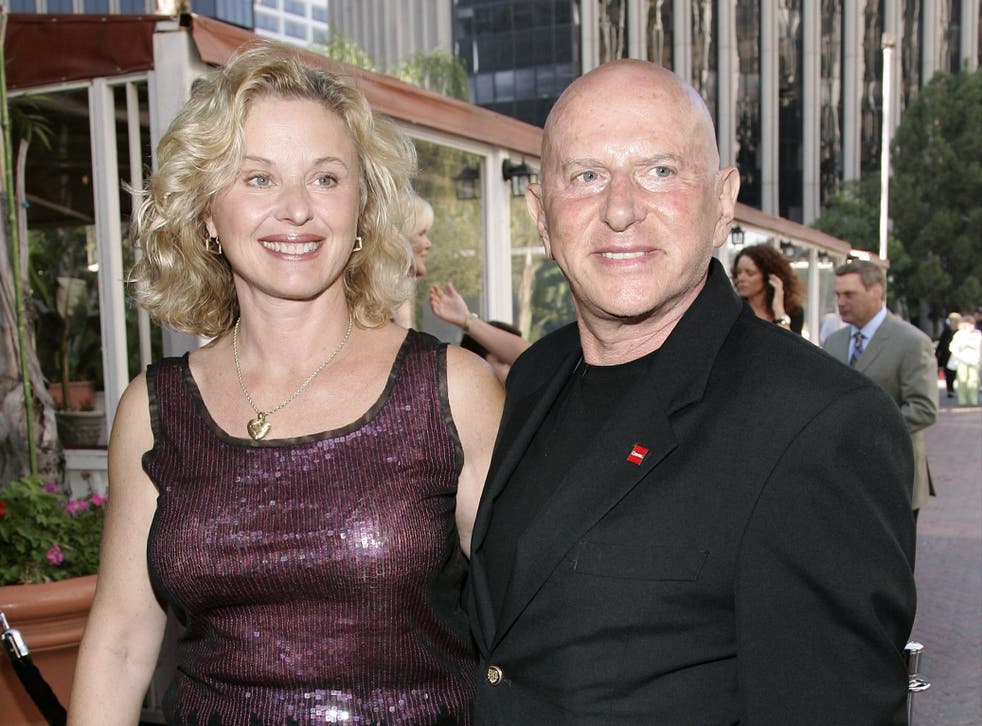 Leer en Español
Mark Fleischman, the former owner of New York City's infamous Studio 54 club, has revealed his plans to die by assisted suicide.
Fleischman, 82, toldThe New York Post of his plans on 25 June, explaining that he will end his life on 13 July with the help of Swiss assisted suicide nonprofit Dignitas.
According to Fleischman, who uses a wheelchair, he decided to pursue the option because he can no longer do "anything for [himself]" and it is the "easiest way out".
"I can't walk, my speech is f**ked up and I can't do anything for myself," Fleischman told the outlet. "My wife helps me get into bed and I can't dress or put on my shoes. I am taking a gentle way out. It is the easiest way out for me."
The club owner told the outlet that he has been suffering from an undiagnosed medical issue since 2016, when his leg began dragging, but that neurologists have not been able to identify the cause of the condition.
In regards to his decision to pursue legal suicide, Fleischman said it is a choice that he has been considering for at least two years, and one that he came to "slowly".
"I came to the decision slowly," he said. "Two years ago, I decided that it wasn't worth living."
According to Fleischman, he previously attempted suicide himself, but emergency room doctors were able to revive him. He then began pursuing other methods, at which point his wife of 27 years, Mimi Fleischman, "interceded".
"We started looking into a place where it would be legal to find someone to do it with," he told The Post.
Mimi told the outlet that, intitially, she attempted to talk him out of his decision, but has since decided to "honour" her husband's wishes.
"It's going to be horrible," she said. "He is my partner and we are devoted to each other. So it is the end of a part of me as well. I have to honour what he wants. [But] he is not giving me a choice. He wants to end his life and this is a dignified way to do it."
Fleischman's partner also acknowleged how difficult it has been for him to handle his illness, telling the outlet that "it is worse than not being able to walk" as her husband "doesn't have balance".
"He drops things and does not know where his body is in space," she explained, adding that her husband's doctors originally thought he had a form of Parkinson's, but eventually concluded it was not. "Nobody knows what he has."
While assisted suicide is illegal in 40 states, Dignitas is able to arrange for Fleischman's death to take place in Zurich, Switzerland, according to The Post.
The company, which was founded in 1998, and which describes itself as being an organisation that "advocates, educates and supports for improving care and choice in life and at life's end," will assist Fleischman following an extensive screening process.
According to The Post, the process included Dignitas employees reviewing Fleischman's medical records and having multiple conversations with him. Fleischman said the process also required him to provide a notarized affidavit, "stating that I want to die," and required him to speak with a psychiatrist to confirm that he is of sound mind.
In addition to assisting with Fleischman's death, by providing him with a lethal dose of barbiturates, the 82 year old said the non-profit organisation will also make arrangements for his body, which will include sending his ashes to Mimi in California.
In the US, there are just 10 states: Oregon, Washington, Montana, Vermont, California, Colorado, Hawaii, New Jersey, Maine and New Mexico, as well as Washington, DC, that have laws authorising medical aid in dying, according to organisation Compassion & Choices.
In California, where Fleischman lives, The California End of Life Option Act allows terminally-ill adults to request a drug from their physician that ends their life. However, according to the University of California, Los Angeles's School of Health, the law only applies to residents of California who are 18 years or older and who "have a terminal disease that cannot be cured or reversed and that is expected to result in death within six months".
Fleischman, who took over Studio 54 in 1978 after its former owners Steve Rubell and Ian Schrager were charged with tax evasion, obstruction of justice, and conspiracy, reopened and ran the popular Manhattan club before selling it in 1984. He later wrote about his time as the owner in the book Inside Studio 54. The club was eventually closed in 1986.
Register for free to continue reading
Registration is a free and easy way to support our truly independent journalism
By registering, you will also enjoy limited access to Premium articles, exclusive newsletters, commenting, and virtual events with our leading journalists
Already have an account? sign in
Register for free to continue reading
Registration is a free and easy way to support our truly independent journalism
By registering, you will also enjoy limited access to Premium articles, exclusive newsletters, commenting, and virtual events with our leading journalists
Already have an account? sign in
Join our new commenting forum
Join thought-provoking conversations, follow other Independent readers and see their replies