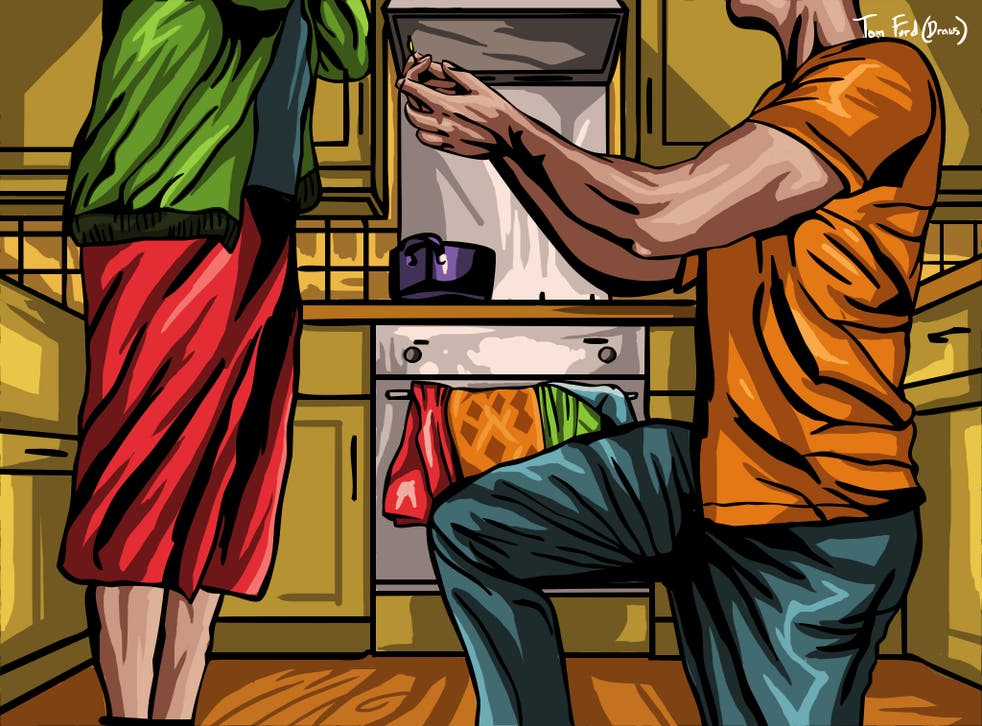 Is a public proposal more likely to lead to divorce?
You can't ask me that! Continuing her series tackling socially unacceptable questions, Christine Manby asks if publicly getting down on one knee is an exhibitionist's dream but a nightmare to others
Will you marry me? It's the question every woman on earth is waiting to hear. Apparently. Prince Harry asked it in the kitchen, while Meghan was basting the chicken.
Prince William asked Kate in a secluded log cabin, nestled at the foot of Mount Kenya. Prince Philip secretly proposed to the Queen at Balmoral and she daringly told him "yes" before consulting anyone in her family, not even her father the king.
Prince Philip wrote of the moment, "To have been spared in the war and seen victory, to have been given the chance to rest and to readjust myself, to have fallen in love completely and unreservedly, makes all one's personal and even the world's troubles seem small and petty."
How could the Queen possibly have refused the man who wrote that? Luckily, her parents agreed the match and the future gaiety of the nation was assured.
Now it's full wedding season again. I know the wedding of the year happened back in May. I'm talking about wedding season for mere mortals. From now until the middle of September, every decent country house hotel will be fully booked out at the weekends.
You won't be able to get a cream tea in a good pub garden anywhere without six shivering bridesmaids obscuring the view. Love is in the air. The cheap gifts have already gone from the wedding lists.
And it's just a matter of time until some thoughtless, scene-stealing "best man" ruins his mate's wedding by proposing to one of the bridesmaids while the ink is still drying on the official happy couple's marriage certificate.
That's what happened at the wedding of an anonymous unhappy bride who wrote to agony aunt Dear Prudence last year.
"Our friends and family have asked us for years why we weren't married yet," the poor bride explained.
"We always pushed it off to build better lives. We've done really well for ourselves and finally reached a point where we could afford a huge blowout wedding to celebrate our lives with everyone we know and love.
"My husband's best friend 'John' was the best man/officiant. The entire atmosphere felt moving. So moving, in fact, that John stopped mid-ceremony to propose to his longtime girlfriend 'Jane', and reveal her pregnancy."
A proper double whammy.
Is there anything worse than upstaging a bride with an impromptu engagement? I suppose there is something worse. Having the putative fiancee/fiance answer "no". Fortunately for the asker, the chances are that he or she won't. At least not right away.
Public proposals are an exhibitionist's Insta dream but a nightmare to most sensible people, even if they don't happen at somebody else's wedding. Imagine the scene.
Royal wedding ceremonies: through the years in pictures

Show all 27
Your beloved has gathered the whole clan – and possibly, in these dying days of YouTube, several hundred complete strangers – for an engagement flash mob.
You stand there, watching in horror and wishing you'd washed your hair and were wearing better jeans, as they run through their carefully rehearsed routine, or do an interpretive dance to an a capella version of James Blunt's You're Beautiful (a song that doesn't mean what everyone thinks it means).
Now your beloved is on one knee. Everyone is watching. They ask the question at last. There's only one answer. There was only ever going to be one answer. Even saying, "Can I have a little bit of time think about it" is just going to ruin everyone's day. Who cares if you don't know the dancing strangers?
You've got to be a sport.
"OK, then. Yes," you squeak.
If you're lucky, at this point the video cuts straight from your horrified face to the flash mob singing the Hallelujah chorus. Or reprising James Blunt. Everybody's happy. But you're in trouble now.
Kanye West proposed to Kim Kardashian on her 33rd birthday. At San Francisco's AT&T Stadium – that's a stadium, folks – in front of 50 carefully chosen friends and relatives. Fifty.
He popped the question via the jumbotron, a gigantic electronic notice board upon which scrolled the words "PLEEASE MARRY MEEE!" while the newly affianced considered their best angles for Instagram. (I'd have said "no" on the basis of all those needy extra "e"s.)
Kim said "yes" of course. She described the whole event as being "like an out of body experience". They subsequently married in about 23 different outfits and they've been brushing off rumours that their marriage is over ever since.
But Kanye's effort looks amateurish compared to the way Seal proposed to Heidi Klum. He had an igloo built on top of a 14,000ft glacier and flew her up there. Tom Cruise only managed to get as high up as the top of the Eiffel Tower to propose to Katie Holmes.
Nick Cannon proposed to Mariah Carey twice. The first time was with a diamond ring embedded in a candy pop (always a bad idea to risk your beloved's teeth even if it is with 10 carats, in my opinion).
The second time was in a helicopter (presumably for the pictures, after the excited fiancee got her veneers fixed).
The thing all three/four of these celebrity proposals have in common is that none of them led to a lasting marriage. It seems that there may be a correlation between elaborate proposals and the subsequent success of the relationship.
How many of those proposals would have received a different answer had they been less flashy or more private, thus saving the expense of an unwanted wedding and the pain of a quickie divorce?
Even when a public proposal does turn into a long and successful marriage, the proposee might still sometimes wish it had been done differently. That's certainly the case for my friend Sarah, whose husband proposed at his 30th birthday party.
The room was full of people Sarah loved, of course, but she is painfully shy and found the whole thing truly difficult. She still worries that the shock of being thrust into the centre of attention made her answer her husband's proposal with less enthusiasm than she felt.
"My mind went blank. I was like a rabbit in the headlights," she says. "I wish he'd just asked me at home."
It's the ordinariness of Prince Harry's proposal to Meghan that made it magical. They were in the kitchen, which is where so much of a marriage is played out. They were simply being with each other in real life.
OK, perhaps it was more like a Marie Antoinette Petit Trianon version of "real life" for the new Duke and Duchess of Sussex, but you know what I mean. Prince Harry wasn't proposing for YouTube. Meghan wasn't answering for Instagram.
So, will you marry me? Another difficult question. However, I hope that everyone who wants to hear it does and from the person they most want to hear it from.
I hope that everyone who asks it gets the answer they deserve. It's a great and noble question but best employed in private for sure.
Join our new commenting forum
Join thought-provoking conversations, follow other Independent readers and see their replies