Why you should consider getting a master's degree
A graduate degree increases your earning potential by 35 per cent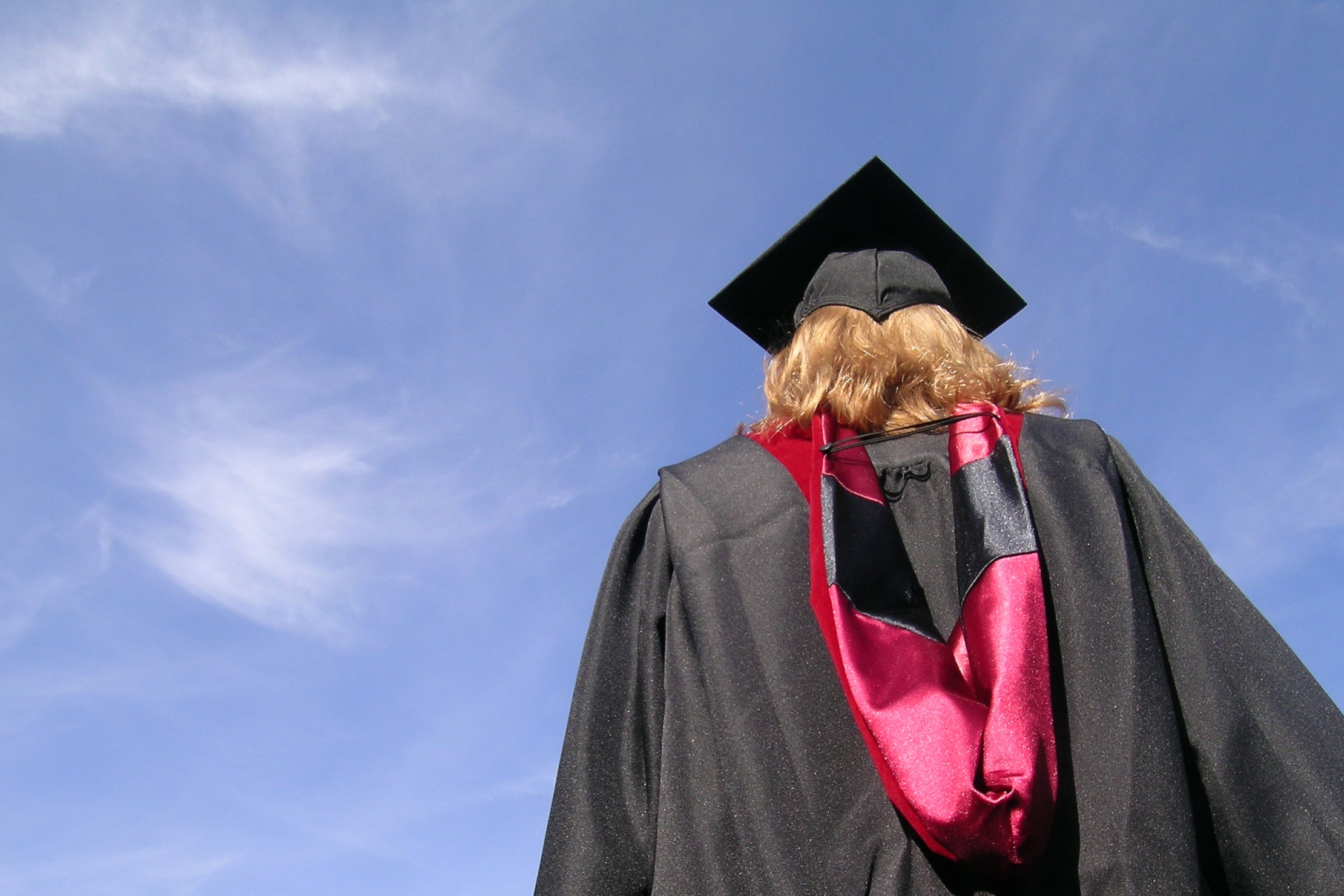 By 2020, the US Bureau of Labour Statistics estimates that 18 per cent of all jobs will require a master's degree.
Apart from ensuring access to certain aspects of the job market in the future, obtaining a graduate degree of higher education has its other benefits.
In February of 2019, the unemployment rate in the United States was 6.7 per cent for those without a high school diploma, according to the Federal Reserve Bank of St Louis (FRED).
When factoring in a bachelor's degree, the rate of unemployment drops to 2.4 per cent.
For those with a master's degree, the rate of unemployment is just 1.8 per cent, according to the statistics, meaning even in job fields where a master's is not required, it still looks good.
Top 10 universities in the world according to the Times Higher Education
Show all 11
Of the employment increase, college admissions consultant Lucia Tyler, PhD CEP, told The Independent: "There are certain fields where having a master's degree will greatly enhance your chance of employment."
According to Tyler, these are fields such as education, or health-related careers, like an occupational therapist, genetic counsellor, and speech-language pathologist, which have a "high growth trajectory".
"Obtaining a master's of fine arts (MFA) can also increase your attractiveness to employers because that is considered the degree that you need to teach art at the college level," Tyler said.
If you have an interest in business or a related career, it is also worthwhile to consider obtaining a master's degree, according to admissions advisor Dr Deb A Felix, who told us: "There are many jobs in business, especially in the areas of consulting and investment banking, that for all intents and purposes require a master of business administration (MBA)."
The same is true for almost every industry, according to Felix, who added: "I would imagine there are jobs in nearly every field that either require a master's degree or that you are more competitive for with a master's degree."
Apart from securing your place in the job market, completing a master's degree also tells your employer that you have a specialised knowledge in the subject.
"As the workforce evolves, a master's shows that you're dedicated to enhancing your industry expertise and credibility," Tamar Shulsinger of Northeastern University told Career Addict. "You can focus on a particular field of study, which helps you become more competitive in the field."
The degree also proves that you are dedicated to continued learning, and personal growth and development.
Although the number is increasing each year, in 2017, just 9.3 per cent of Americans had a master's degree, according to the US Census Bureau.
In addition to furthering overall knowledge and increasing one's opportunities for employment, a master's degree also significantly increases your earning potential.
According to a report by the State Higher Education Executive Officers (SHEEO), those with a master's degree earn, on average, 35 per cent more than those with just a bachelor's degree.
Support free-thinking journalism and attend Independent events
The gap increases in industries such as biology and life sciences, where there is a 63 per cent gap, and in the health and medical field, where having a master's increases income by 137 per cent, according to Georgetown's Centre on Education and the Workforce.
Whether it is required in your job sector or not, having a master's increases your chances of securing your dream job.
Join our commenting forum
Join thought-provoking conversations, follow other Independent readers and see their replies