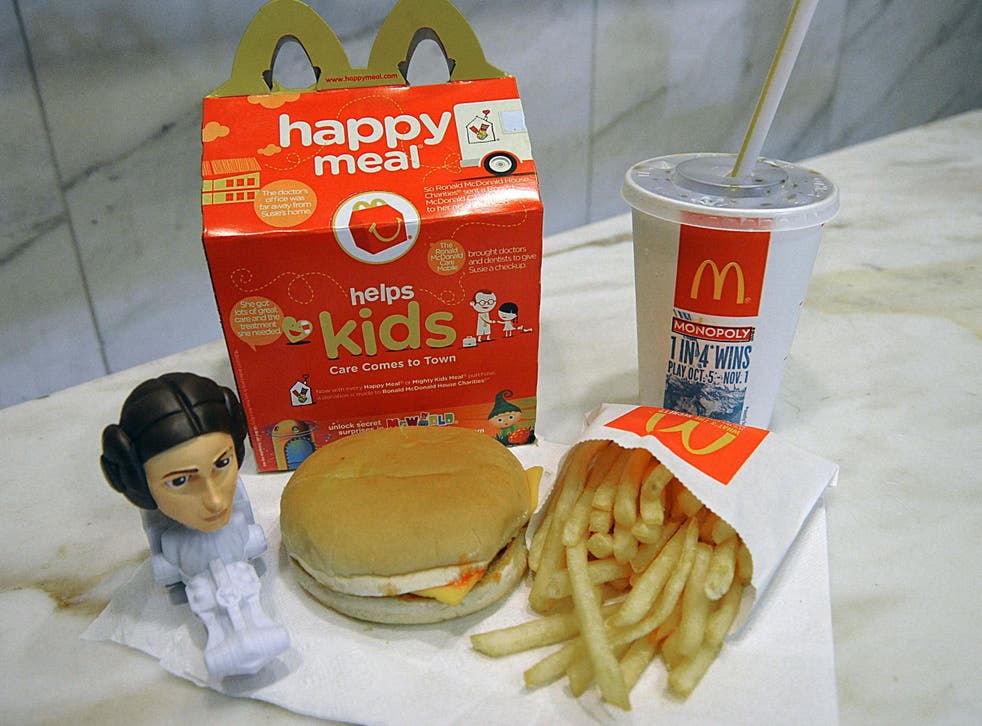 Schoolgirls petition McDonald's and Burger King to remove plastic toys from children's meals
Petition has garnered more than 168,000 signatures
A couple of schoolgirls are petitioning McDonald's and Burger King to remove plastic toys from meals offered to children on their menus.
Ever since the McDonald's Happy Meal was launched in 1979, children across the world have devoured fast food meals while receiving a small, plastic toy in tow.
However, according to sisters Ella and Caitlin McEwan, it's time to put the practice to a stop.
On Monday 24 June, the nine-year-old and seven-year-old are due to appear on the BBC One programme War on Plastic with Hugh and Anita to discuss an online petition that they launched against McDonald's and Burger King.
First created eight months ago, the sisters wrote in the Change.org petition that they want the fast food chains to "think of the environment" and cease providing children with plastic toys at the fast food chains.
"We like to go to eat at Burger King and McDonald's, but children only play with the plastic toys they give us for a few minutes before they get thrown away and harm animals and pollute the sea," they wrote on the petition.
"We want anything they give to us to be sustainable so we can protect the planet for us and for future generations."
Ella and Caitlin explained that they'd been learning about plastic pollution in school, and how the improper throwing away of plastic causes damage to the environment.
The sisters stated that rather than making plastic toys that can be recycled, companies should invest in toys manufactured from materials other than plastic.
The schoolgirls' petition has amassed more than 168,000 signatures, more than three quarters of the 200,000-signature target.
Eight of the strangest McDonald's meals from around the world

Show all 8
The environmental campaigners said it was "scary" appearing on the BBC One programme.
However, they hope their appearances on the show will help their petition garner more signatures and encourage McDonald's and Burger King to "make some lasting changes".
Three months ago, the sisters shared a response they received from Burger King with regards to their campaign.
The response stated that their comments had been passed onto the company's management team with the hope that they can "make some changes in the future".
The schoolgirls said that they received an automated response from McDonald's.
Support free-thinking journalism and attend Independent events
McDonald's recently announced plans to remove plastic lids from its McFlurry ice creams and single-use plastic from its salad bowls in the UK in an effort to become more environmentally friendly.
"It's the latest step in our sustainability journey," said Beth Hart, supply chain director of McDonald's UK and Ireland.
"We are committed to listening to our customers and finding solutions with our suppliers that work for them. This is the latest example of that – but by no means the end."
Single-use plastic is being removed from McDonald's salad bowls from this week, while the removal of plastic lids from McFlurry ice creams will come into effect from September.
Join our new commenting forum
Join thought-provoking conversations, follow other Independent readers and see their replies