McDonald's to install electric car charging points at UK restaurants
'Our ambition would mean you would never be far from a charging point,' says chief executive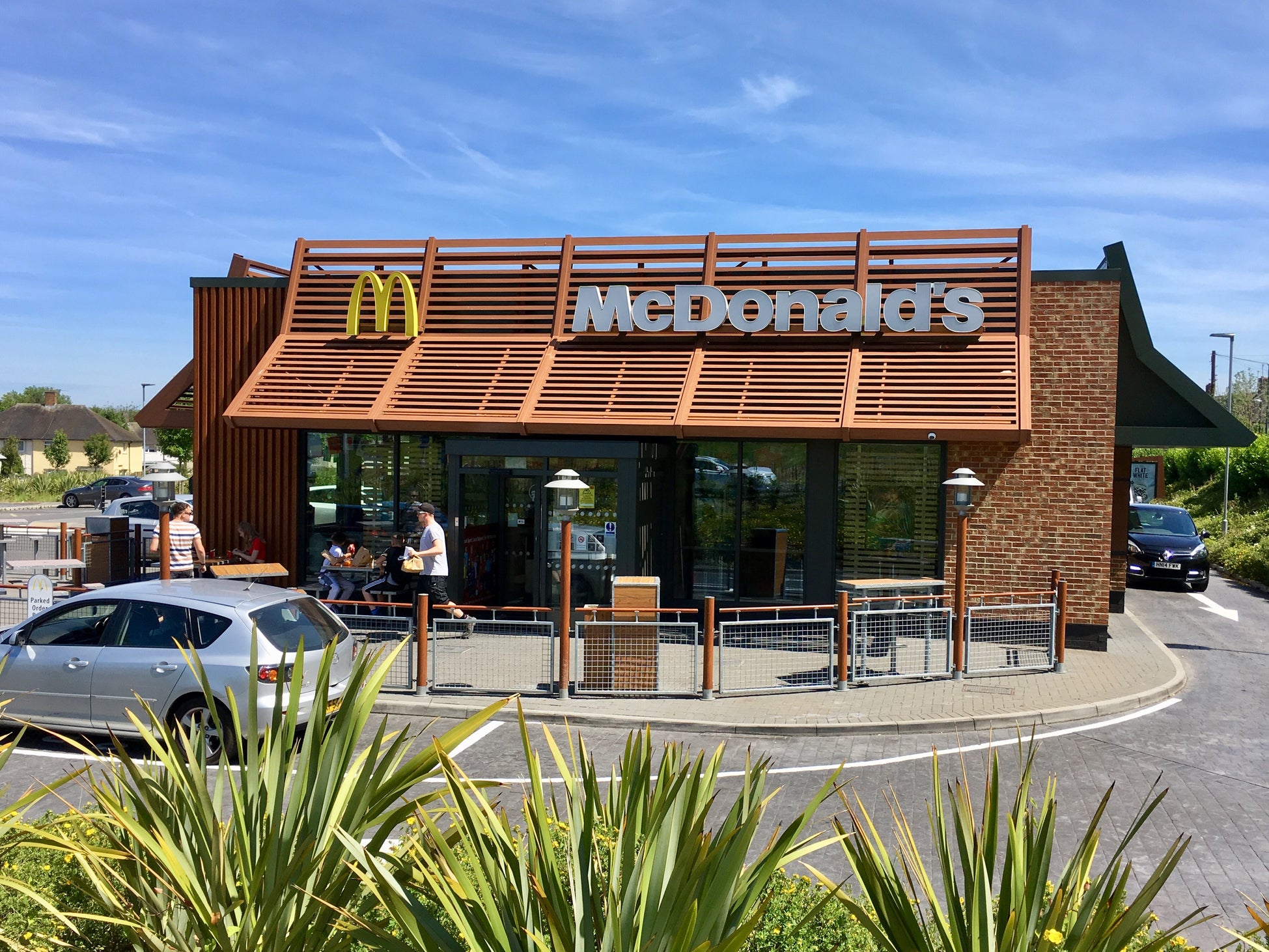 McDonald's is to install hundreds of charging points for electric cars at its sites across the UK.
Through a partnership with electric vehicle charging network InstaVolt, McDonald's will introduce ports in the car parks of its drive-through restaurants where customers can charge their electric cars.
According to the fast food giant, the ports will allow customers to charge their cars up to 80 per cent in under 20 minutes.
The UK government intends to ban all new petrol and diesel cars by 2035 but sufficient e-vehicle infrastructure is not yet in place.
McDonald's recently conducted research to ascertain the public's perception of electric vehicles.
The company's findings showed that more than half of people who do not own an electric car cite lack of convenient charging points as one of their predominant reasons for not switching from petrol.
Two-thirds of the respondents said they would consider switching to an electric vehicle if this changed.
McDonald's currently offers members of staff electric or hybrid vehicles if they are eligible for company cars.
"Appetite for electric vehicles, which will be a central part of the UK's efforts to build back greener post Covid-19, is growing," said Paul Pomroy, CEO of McDonald's UK and Ireland.
"This partnership and ambition takes advantage of our scale, and is a real step forward for those already driving electric vehicles, as well as people considering making the switch."
Mr Pomroy added that with 1,300 McDonald's restaurants across the UK, "our ambition would mean you would never be far from a charging point".
"Our ultimate ambition is to have more EV charging points on our premises than any other company in the UK and Ireland," he said.
In April, it was reported that demand for electric cars had tripled, with the wait time for new electric vehicles being made available by manufacturers dropping significantly.
The findings published in What Car magazine stated that electric car registrations were up by 197.4 per cent year-on-year in March.
Join our commenting forum
Join thought-provoking conversations, follow other Independent readers and see their replies