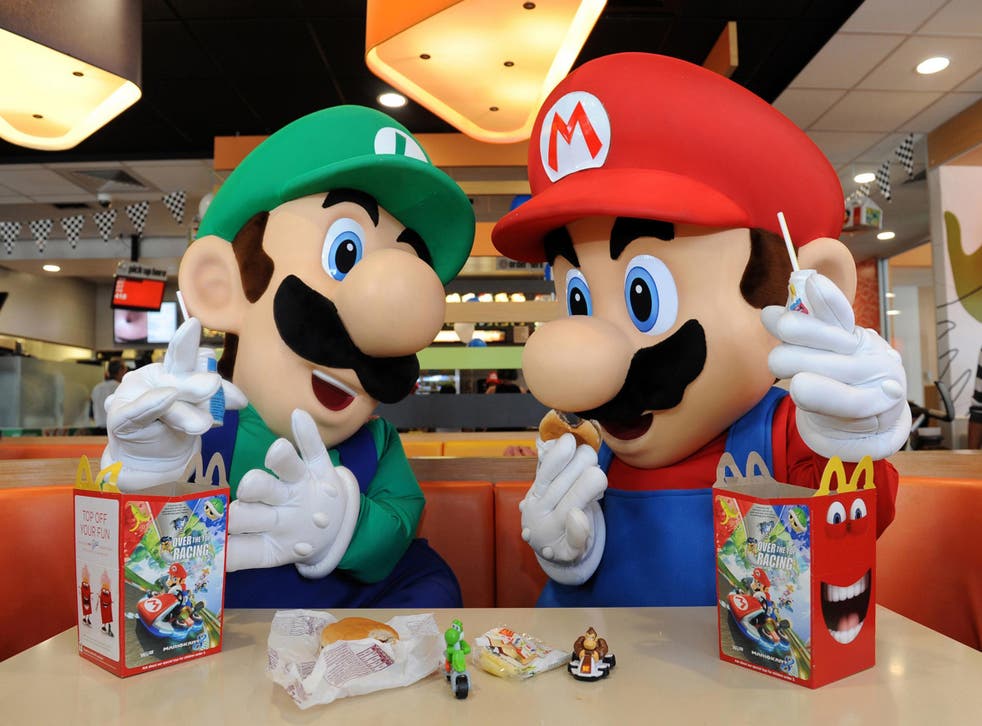 Most valuable McDonald's toy from past four decades worth £340, expert reveals
Mementos from your childhood could be worth a fair amount of pocket money
Sabrina Barr
Friday 01 June 2018 14:50 Comments
For anyone who frequented McDonald's as a child, it's likely that the prospect of receiving a toy in their Happy Meal came with a lot of excitement.
However, according to experts, some of the retro toys that have been on offer over the years may also have a particularly high monetary value as well.
LoveAntiques has revealed the most valuable McDonald's toy sets that can be owned by members of the public today, with some dating all the way back to the 1970s.
The experts have also provided tips for prospective toy collectors on how to source McDonald's toys of the highest value and how to ensure that their worth increases in years to come.
The most coveted toy set on the list is the TY's Teenie Beanie Boos collection, which was made available at the fast food chain in 2000.
According to LoveAntiques, the rare Happy Meal set is worth more than it would have been if bought at a toy shop, and is valued at $450 (£340).
In order to increase the value of collectables, toy investors have been advised to keep them in the original packaging as a way of maintaining their pristine condition for as long as possible.
While the TY's Teenie Beanie Boos set may have topped the list, the fifteenth entry is technically worth even more.
LoveAntiques has stated that individual Hot Wheels car toys, which were released in 1983, could fetch $40 (£30) each.
However, if one was able to collect all 14 of the cars, they could reach a total of $560 (£420).
The majority of noughties children will likely have both fond and slightly disturbing memories of Furby toys randomly chirping up with nonsensical phrases while perched on the bedroom shelf.
The clippable Furby that came with the Happy Meal in 2000 has been valued at a hefty $120 (£90) a pop.
Other toys featured on the list include the full set of the 101 Dalmatians from 1996, an Inspector Gadget robot from 1995 and a set of Potato Head kids from 1987.
LoveAntiques has advised that toy collectors keep an eye out for toys that have been linked to film promotions, as they're usually released for a limited time only and so can be worth a great deal.
Here's the full list of the most valuable McDonald's toys, as outlined by LoveAntiques:
TY's Teenie Beanie Boos (2000) – The set is worth $450 (£337)
Underwater Monsters (1979) – The set is worth $400 (£300)
Robots by Diener Keshi (1979) – These robots can reach $400 (£300)
Power Rangers (1994) – A complete set of the Power Rangers with the vehicles is worth $350 (£262)
Inspector Gadget (1995) – Half man, half robot fetches $350 (£262)
Fraggle Rock (1992) – A set of four was sold recently for $300 (£225)
Mario (1994 and 1998) – A set including the video gaming plumber and other Mario characters could fetch more than $250 (£187)
101 Dalmatians (1996) – A collection of all 101 toys is worth $220 (£165)
Snoopy (2000) – A set of the 50th anniversary toys is worth $180 (£135)
Furby (2000) – A single clippable Furby is worth $120 (£90) 
Jerry the Minion (2013) - This toy from Despicable Me 2 is worth $120 (£90)
Potato Head kids (1987) – This set could reach $100 (£75)
Transforming Food (1987/1989) – Individual pieces can reach $70 (£52)
Clone Wars Happy Meal Box (2008) – The box from this Star Wars Happy Meal is worth $50 (£37)
Hot Wheels (1983) – The individual cars from this 14-part set are worth $40 (£30) each.
LoveAntiques has also stated that interest in original boardgames is on the rise.
Register for free to continue reading
Registration is a free and easy way to support our truly independent journalism
By registering, you will also enjoy limited access to Premium articles, exclusive newsletters, commenting, and virtual events with our leading journalists
Already have an account? sign in
Join our new commenting forum
Join thought-provoking conversations, follow other Independent readers and see their replies