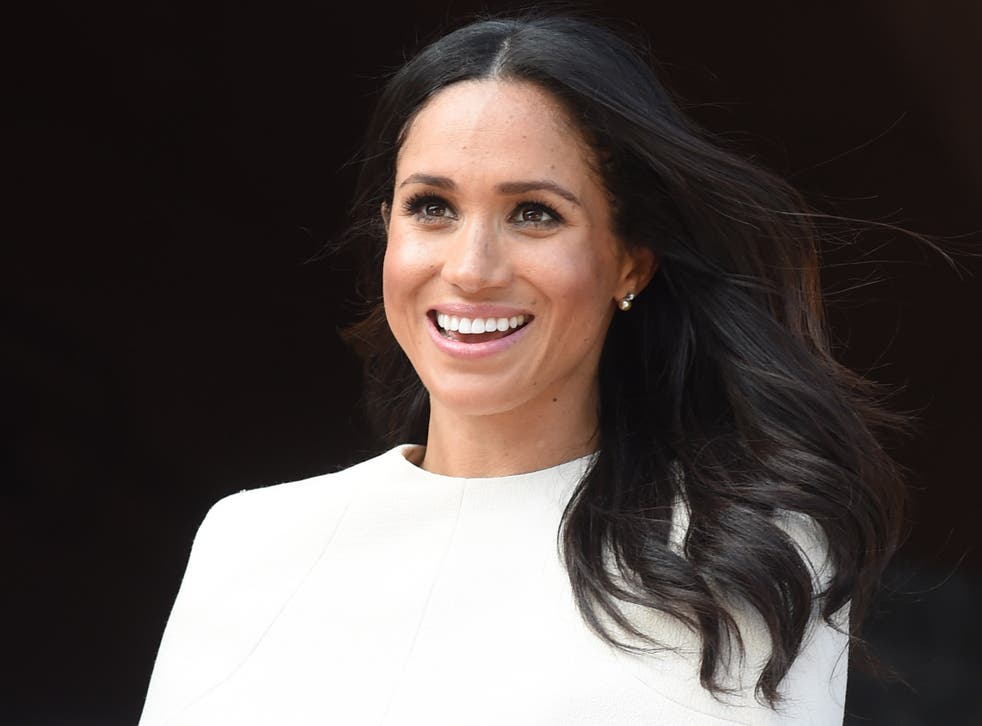 Meghan Markle reveals facial exercises are the secret to sculpted looks - but do they really work?
We ask the experts
Sarah Young
Tuesday 03 July 2018 16:13 Comments
Ever since her engagement to Prince Harry was announced, royal and beauty fans alike have been captivated by Meghan Markle's glow.
So much so, that social media has been awash with rumours on just how to replicate the Duchess of Sussex's dewy skin, and finally we have the answer: facial exercise.
While she might already have a chiselled visage, if anyone could make us believe in the power of a facial workout it's Meghan Markle, who, while sharing beauty tips with Birchbox, revealed: "I do facial exercises from one of my favourite aestheticians, Nichola Joss, who basically has you sculpt your face from the inside out.
"I swear it works, as silly as you may feel. On the days I do it, my cheekbones and jawline are way more sculpted. There's a reason she is in high demand around awards season when every actress wants to look A-plus."
So, what exactly are facial exercises and do they really work?
Hailed as a non-invasive anti-ageing treatment, there are a number of facial exercises you can do from "The V" – which is supposedly good for drooping eyelids – to "The Smile Smoother" – which reduces the appearance of cheek lines and sagging skin – all of which require little else than your very own fingers.
Designed to stimulate collagen and elastin production in the middle layer of your skin, the exercises help to work out the muscles in your face – of which there are more than 40 – and are supposed to leave your complexion looking smoother and feeling tighter.
Prince Harry and Meghan Markle – in pictures

Show all 55
But, just how beneficial is pushing and pulling your facial features for 20 minutes a day?
Leading Naturopathic doctor, Nigma Talib, says that the right facial exercises can have some benefit but that they're really not much good without the addition of some high-quality skincare products.
"Facial exercises can help but it's something you have to do daily with science based and clinically researched serums and cremes which are a must," Talib tells The Independent.
"One treatment with an Esthetician will help for short term results like a day or two, but this should be a daily activity when applying your serums and creams."
Award-winning celebrity facialist Debbit Thomas agrees, adding that while exercises can help, she wouldn't recommend them to her clients: "Facial massage is very important for lymphatic drainage and to increase the circulation. This will then help products to penetrate better.
"Undertaking daily facial exercise probably benefits the skin like massage benefits the skin (plus you may get a de-stressing benefit too like you would in a yoga class), but this is not something I recommend my clients to do.
"I prefer my clients to invest in good skincare products, a thorough regime that is right for their skin & lifestyle and regular in-clinic treatments that are clinically-proven to work, such as laser rejuvenation."
So, what's the verdict?
Experts agree that while the skin and muscles will benefit from facial exercise, the mini workouts would need to be performed persistently to have any real affect.
So, if you have a spare chunk of your day to spend massaging your cheeks, go for it, but make sure you do so in conjunction with high quality, skin-boosting products.
Register for free to continue reading
Registration is a free and easy way to support our truly independent journalism
By registering, you will also enjoy limited access to Premium articles, exclusive newsletters, commenting, and virtual events with our leading journalists
Already have an account? sign in
Join our new commenting forum
Join thought-provoking conversations, follow other Independent readers and see their replies