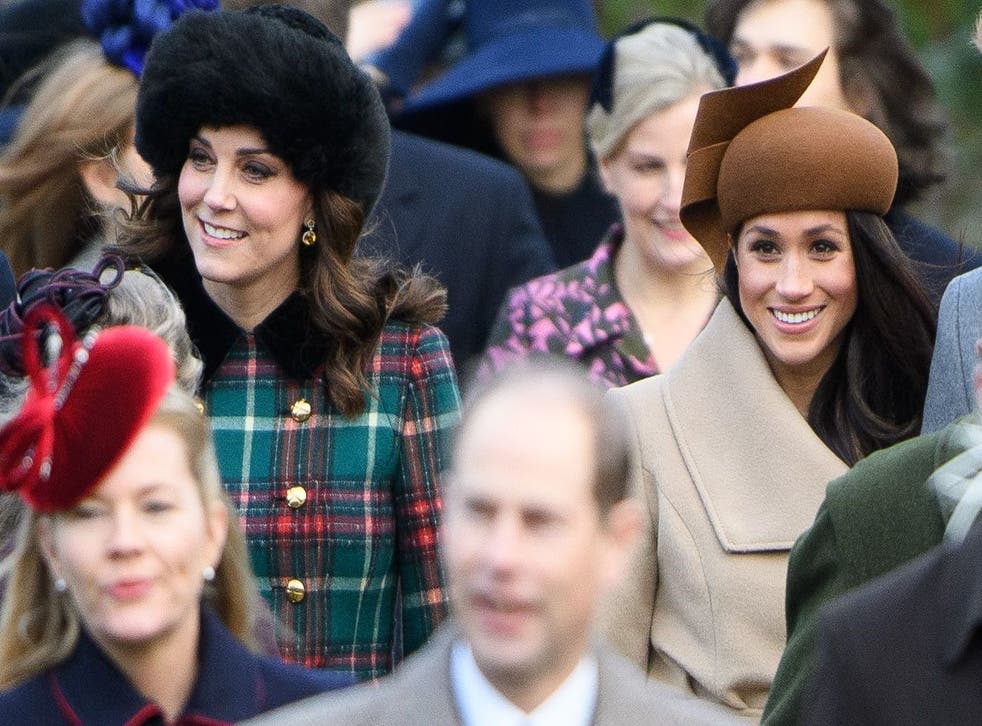 The way Meghan Markle and Kate Middleton pose for photographs says a lot about their personalities, expert claims
A picture is worth a thousand words
The way in which Meghan Markle and Kate Middleton pose for photographs says volumes about their different personalities, according to a body language expert.
Meghan Markle has only recently begun making official appearances as a future member of the royal family.
However, the humanitarian and former Suits actress has already made quite an impression on the British public for her natural way with the camera.
Royal Wedding: What will Meghan Markle wear on her wedding day?
Having spent time on film and TV sets, some may assume that Markle was already well-prepared for life in the public eye.
Nonetheless, working as an actor doesn't necessarily provide individuals with the tools they need to wow the cameras on a daily basis.
"Actors spend their careers avoiding looking straight into camera," explains Judi James, author of The Body Language Bible.
"If she did accidentally glance into the lens during filming, the whole scene would have to be re-shot as the invisible wall between the actor and their audience would have been breached."
Despite this, Markle has displayed a lot of confidence and poise since the announcement of her engagement to Prince Harry in November last year.
While the Duchess of Cambridge usually averts her gaze when photographed, Markle tends to look directly at the camera, which makes her persona seem more open and welcoming.
"Although Meghan is the same age as Kate, there is a virtual generational difference in their relationships with the camera," James tells Cosmopolitan.
"Like many young women of the selfie generation, Meghan's habit of doing what is called 'camera courting' (addressing the camera with a direct gaze), suggests a desire to communicate openly and confidently in the way that her peers would do via social media and blogs."
On the other hand, the Duchess of Cambridge often appears more passive in photographs, which perhaps indicates that she has a more reserved personality.
"The fact she has even got behind the camera herself to snap some of her children's official photos suggests a slightly more introverted personality than the camera-confident Meghan." says James.
"She poses beautifully but there is no regular direct communication from her."
According to professor of psychology John Suler, photographs can capture the core of a person's character.
"The body doesn't know how to lie," he writes in Photographic Psychology: Image and Psyche.
"Although a photograph cannot record body movement over time, as does video, it excels in portraying the essence of a person disclosed through body language at a particular moment of time.
"It can capture a physical expression that might last only a second, that otherwise might go unnoticed in the stream of a person's movement."
Join our new commenting forum
Join thought-provoking conversations, follow other Independent readers and see their replies