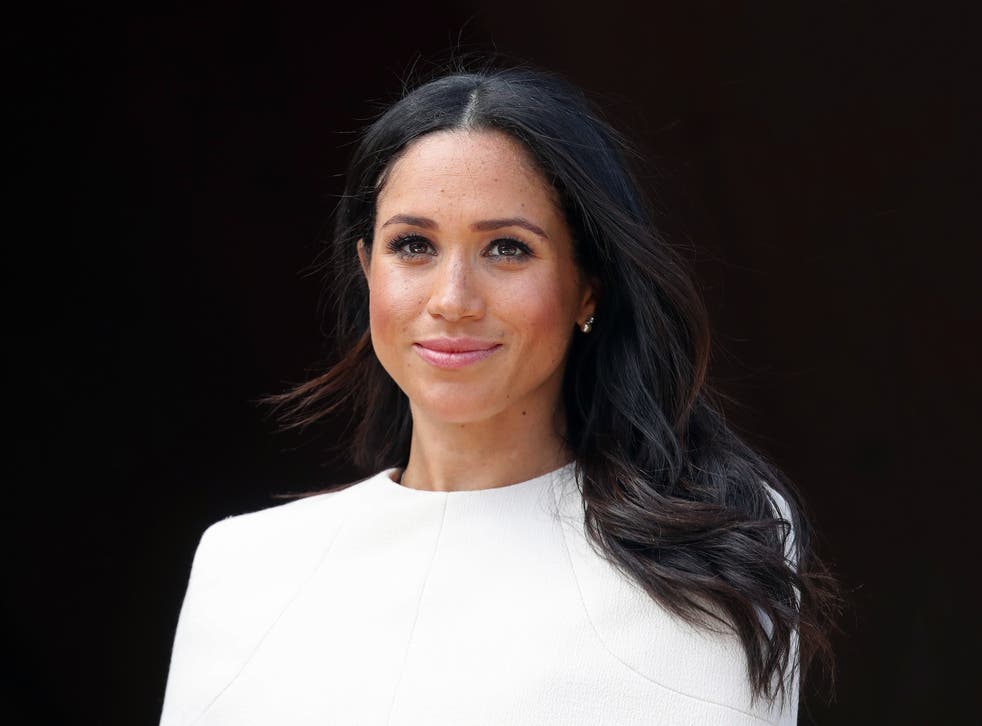 Women praise Meghan Markle online for opening up about her miscarriage
The Duchess of Sussex has written about her experience in an essay for the New York Times
Social media users are conveying their solidarity and support for Meghan Markle, after she revealed  in a moving essay for the New York Times that she had suffered a miscarriage earlier this year.
The Duchess of Sussex stated that she felt something was wrong while she was holding her first child with Prince Harry, Archie Harrison Mountbatten-Windsor.
"After changing his diaper, I felt a sharp cramp," she wrote. "I dropped to the floor with him in my arms, humming a lullaby to keep us both calm, the cheerful tune a stark contrast to my sense that something was not right. I knew, as I clutched my firstborn child, that I was losing my second.
"Losing a child means carrying an almost unbearable grief, experienced by many but talked about by few," she describes.
Meghan praised women who had opened up about their miscarriages before her, stating that they had "opened the door, knowing that when one person speaks truth, it gives license for all of us to do the same".
Women have since taken to Twitter with their support and appreciation of the Duchess for sharing her story.
Best-selling Australian author Nikki Gemmell praised the Duchess's honesty "on a devastating loss too rarely discussed. Helping others who've gone through it".
Podcaster, author and journalist Elizabeth Day has also spoken out in support of Meghan and Prince Harry, while also stating how "grateful" she was to the Duchess and Chrissy Teigen for talking openly about their experience of miscarriage.
"Chrissy Teigen and the Duchess of Sussex speaking openly about something that historically has given women so much pain, shame and trauma, is a game-changing step," she posted on Twitter.
"I, and countless others, am so grateful to them. Beyond that, I simply want to tell them: I am so, so sorry."
Catherine McKinnell, Labour MP for Newcastle North tweeted: "This is unfortunately so common yet so little talked about. Brave to speak out. So important that we break the often painful silence around miscarriage."
"I am grateful that #MeghanMarkle had an opportunity to open up in her own words and in her own time," another user tweeted. Another wrote: "I myself have experienced a miscarriage and found like many other women found it hard to talk about. 
"This needs to be discussed more and more support given in times like this. My heart goes out to Meghan and Harry."
Author and travel writer Monisha Rajesh commended Meghan's decision to speak out in the face of online abuse. "That Meghan Markle could write about her miscarriage knowing that it would add fuel to the fire of the demons who want her demise, makes her even more of a queen," she tweeted.
Some have criticised Meghan's move to open up about the truth of her miscarriage, tweeting that they "don't care" and calling her "attention-seeking" and a "professional victim", suggesting that she "lacks a soul" or that the piece was written by her aides. 
Last month, Teigen and John Legend received numerous messages of support after sharing the devastating news of their miscarriage.
"We're always here for you and love you guys so much," reality star Kim Kardashian West wrote underneath Teigen's Instagram post announcing the news.
Cruel Intentions star Selma Blair described Teigen as an "angel momma", writing: "I am so sorry. This grief. This grief. It will hold you and the love will break through. I am so sorry. Your family. You. Love you. My deepest sympathies."
You can contact the Miscarriage Association helpline on 01924 200799 or email the charity at info@miscarriageassociation.org.uk. The helpline is open from 9am to 4pm Monday to Friday.
Join our new commenting forum
Join thought-provoking conversations, follow other Independent readers and see their replies