More than two thirds of cat owners are now men, study reveals
A whopping 5.5 million guys in the UK now own a feline friend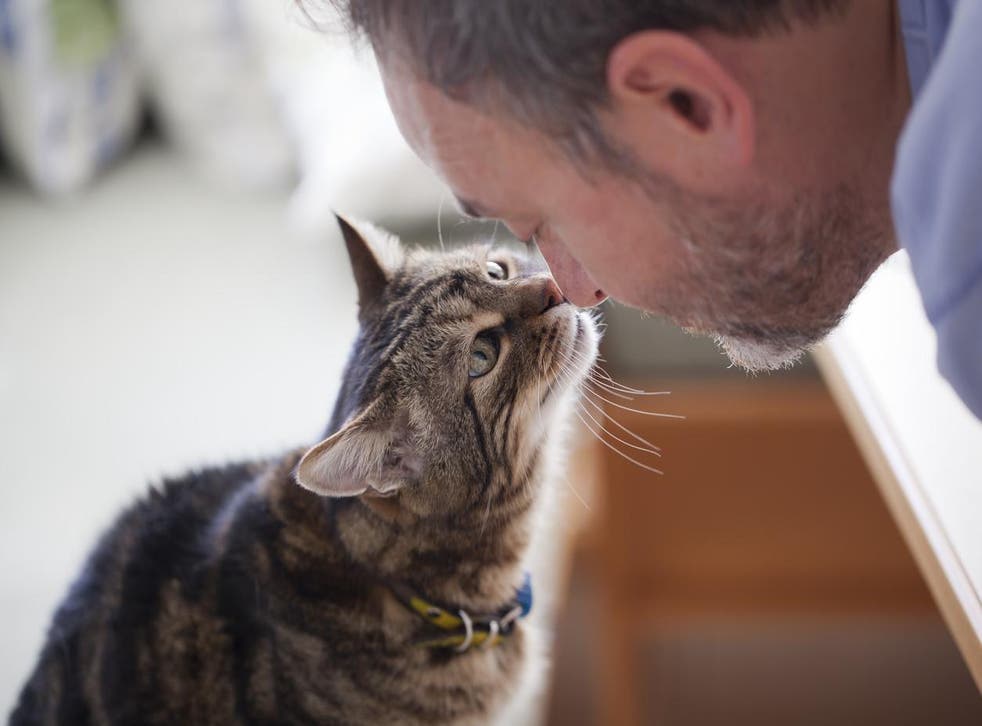 Man's best friend has got some serious competition as new research reveals cats are stealing the hearts of more and more guys across the UK.
According to the Pet Food Manufacturer's Association (PFMA), the number of pet cats in the country has risen by 500,000 to reach eight million in the last year alone, up 17.1 per cent in 2016 to 18.3 per cent in 2017.
The growth has been put down to the one million more men choosing to make cats their companion.
That means, a 5.5 million men in the UK now own a feline friend - almost one in five.
The research - which saw 8,000 households interviewed - suggests that new pet owners may have been influenced by celebrity cat-lovers like Russell Brand and Ed Sheeran.
Famous pets - In pictures

Show all 6
Michael Bellingham, PFMA chief executive, said, "Pet ownership is a rewarding experience for everyone. It's wonderful to see that men are realising the huge benefits of pets with an increase in cat ownership in this sector."
The study also revealed that more and more young people are owning cats with an increase of three per cent for those aged 16 to 34.
Meanwhile, a rise of two per cent was recognised for people between 35 and 44.
Surprisingly, neither cats nor dogs made it as the most popular pet though.
That moniker unexpectedly went to fish of which an impressive 33 million are kept in tanks and ponds around the UK.
Register for free to continue reading
Registration is a free and easy way to support our truly independent journalism
By registering, you will also enjoy limited access to Premium articles, exclusive newsletters, commenting, and virtual events with our leading journalists
Already have an account? sign in
Register for free to continue reading
Registration is a free and easy way to support our truly independent journalism
By registering, you will also enjoy limited access to Premium articles, exclusive newsletters, commenting, and virtual events with our leading journalists
Already have an account? sign in
Join our new commenting forum
Join thought-provoking conversations, follow other Independent readers and see their replies