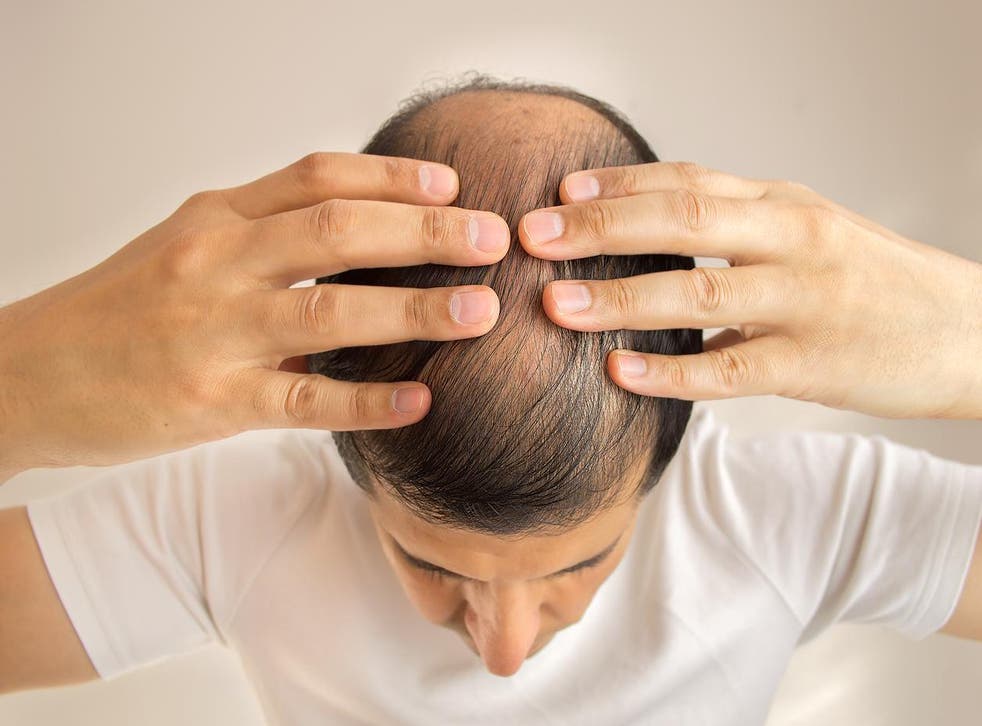 Men going bald or grey at a young age at greater risk of heart disease, finds research
It's more of a predictor than obesity 
Men who go bald or turn grey at a young age are five times more likely to develop heart disease before they turn 40, new research warns.
According to the study, both male-pattern baldness and premature greying each pose a stronger risk factor for heart disease than obesity.
"The incidence of coronary artery disease in young men is increasing but cannot be explained by traditional risk factors," explained study author Dr Sachin Patil, of the UN Mehta Institute of Cardiology and Research Centre in Ahmedabad, India.
"Premature greying and androgenic alopecia - or male-pattern baldness - correlate well with vascular age irrespective of chronological age and are plausible risk factors for coronary artery disease."
The study compared 790 men with coronary artery disease under the age of 40, and 1,270 age-matched healthy men.
Participants were given scores based on levels of male-pattern baldness and hair whitening as well as undergoing electrocardiogram (ECG), echocardiography, blood tests, and coronary angiogram.
Researchers found that young men with coronary artery disease were significantly more likely to be prematurely grey or balding than the healthy individuals.
Health news in pictures

Show all 40
In fact, male-pattern baldness was associated with a 5.6 times greater risk of coronary artery disease and premature greying was associated with a 5.3 times greater risk.
In comparison, obesity which proved the next strongest predictor of heart disease in young Indian men was associated with a 4.1 times greater risk.
Other predictors included diabetes, high blood pressure, a family history of premature coronary artery disease, central obesity, higher body mass index, dyslipidaemia and smoking, albeit to a lesser extent.
"Men with premature greying and androgenic alopecia should receive extra monitoring for coronary artery disease and advice on lifestyle changes such as healthy diet, exercise, and stress management," said lead author Dr Dhammdeep Humane, also of the UN Mehta Institute of Cardiology and Research Centre.
"Our study found associations but a causal relationship needs to be established before statins can be recommended for men with baldness or premature greying."
Join our new commenting forum
Join thought-provoking conversations, follow other Independent readers and see their replies