Majority of men 'unaware of the health risks they face', study claims
Three quarters of men put off going to the doctors when showing signs of illness, according to research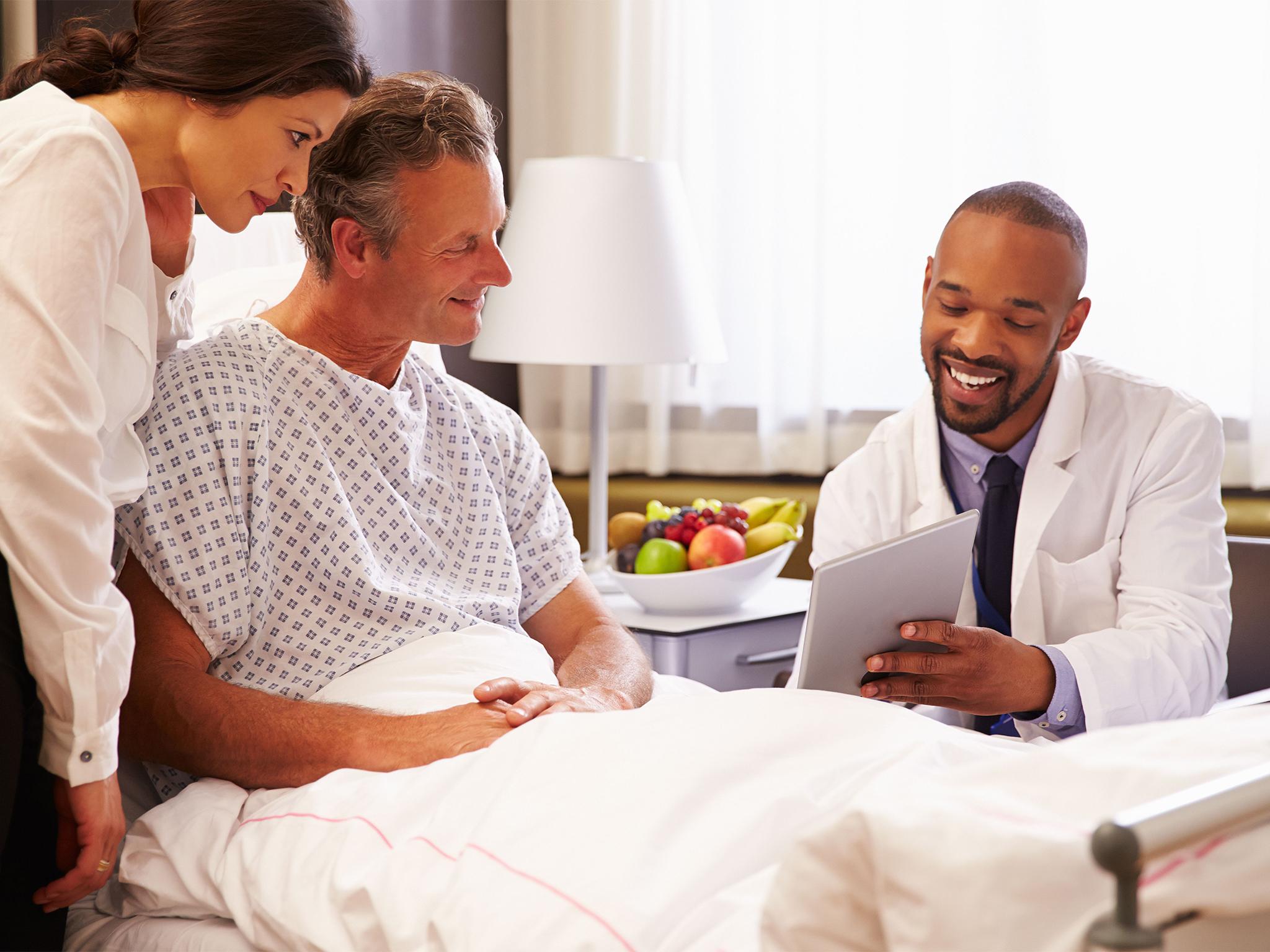 Nearly a third of men admit they have developed an 'ostrich' attitude towards their health, a study has found.
The study of 1,000 males showed three quarters will put off going to the doctors when showing signs of illness and one quarter said it's because they don't have the time, with one in 10 forgetting to book appointments.
Two fifths don't think it's important to get a check-up and nearly one in five reckoned they are healthy and therefore don't have to worry.
The research was commissioned by Gillette, in partnership with the Movember Foundation, as part of Men's Health Week running from 11 June up until Father's Day on 17 June.
Gillette Brand Manager Matthew Thomas said: "Gillette is proud to continue our relationship with Movember during such an important time. As a brand we strive to help men look, feel and be the best man they can be.
"The stats show that the majority of guys take a lax approach to their own health and we're here to encourage them to change their habits, take their health more seriously and ultimately be the best man they can be."
Stephen Fry announces he is recovering from prostate cancer
Anne-Cecile Berthier, Movember Foundation Country Director UK & Europe, said: "The state of men's health is in crisis, too many men are unaware of the health risks they face and the actions required to stay mentally and physically well.
"Testicular Cancer is the most common cancer in young men. The recent findings that only 44 per cent of men aged 18-40 have ever checked themselves for Testicular Cancer show there is still a long way to go before men are fully engaged with key issues relating to their health.
"Our mission is to Stop Men Dying Too Young. This means funding research into Prostate Cancer, Testicular Cancer, Mental Health and Suicide Prevention. It also means equipping men with the facts and information so that they can take action on their health."
The research also found it's not just general health men are ignoring, millions are not taking care to monitor themselves for signs of some of the most common cancers in men.
One fifth don't know what to look for when checking themselves for testicular cancer, and nearly half don't know what symptoms to watch out for when it comes to prostate cancer. In fact, 19 per cent could not identify a single warning sign of prostate cancer; one of the leading cancers for men.
It was also found four in 10 haven't checked themselves for signs of testicular cancer, and of those who have checked, 40 per cent check themselves every month as recommended. Nearly half agreed they don't check themselves for signs and symptoms as much as they should, with 12 per cent saying they are too busy.
More than a third have received a letter from their GP inviting them for a check-up of some sort, but one quarter of these men haven't bothered to make the requested appointment. ​One fifth avoided getting medical checks because their concern was related to an intimate area and one in six admitted they don't feel comfortable discussing health concerns with their partner.
SWNS
Join our commenting forum
Join thought-provoking conversations, follow other Independent readers and see their replies