The Independent's journalism is supported by our readers. When you purchase through links on our site, we may earn commission.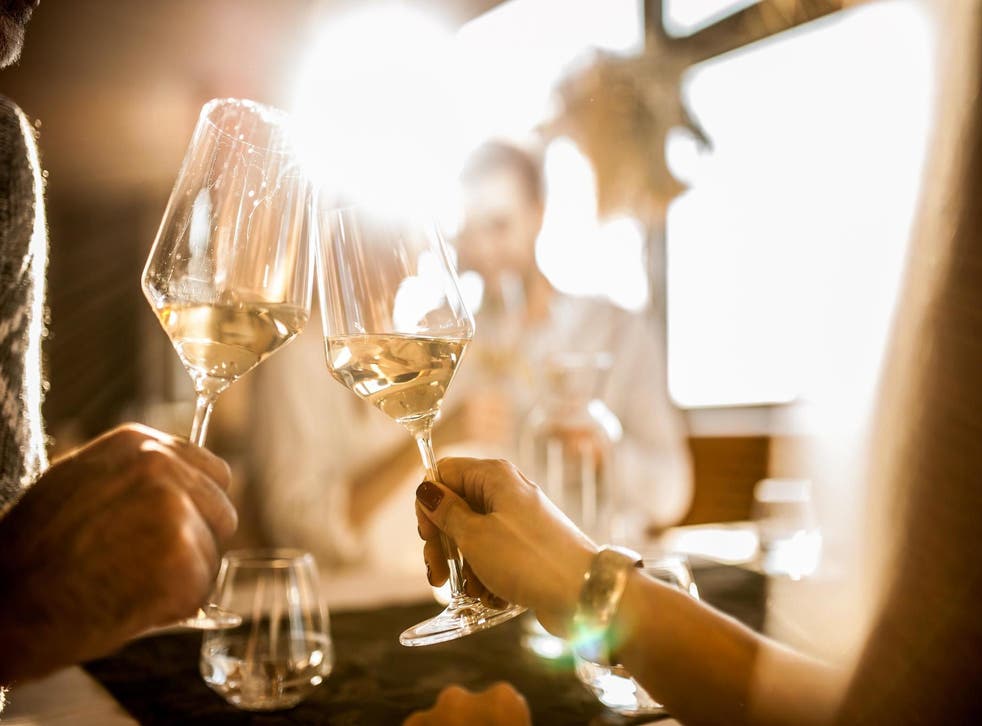 How women's menstrual cycles are linked to alcohol, according to recovering alcoholic
'Drinking during your menstrual cycle can have a bigger effect on you than you might have been aware'
Olivia Petter Comments
Every woman knows that their bodies and minds behave differently when they're menstruating.
However, one aspect that is seldom touched on is how our menstrual cycles affect our alcohol consumption - and it's something we should all be aware of, claims one recovering alcoholic.
Speaking to Refinery29, author Jenny Valentish explains how realising the way her body responded to alcohol was linked to her menstrual cycle helped her on her path to recovery.
The Slough-born writer shares her story in her book, Woman of Substances, which explains how she drank up until her early 40s and subsequently uncovered a series of harrowing truths about the way alcohol can affect women.
During her research for the book, she found that the bulk of research concerning alcoholism ws conducted exclusively on males and ignored possible effects that female hormones might have on women drinkers.
"Drinking and taking drugs during your menstrual cycle can have a bigger effect on you than you might have been aware," she said.
"The party mode, horny week is ovulation week, not period week. And you are more sensitised to the effects of drugs and alcohol."
She explains this is why alcohol can affect women more potently at that time of the month and that recognising this is crucial for those who may be trying to cut down their intake.
Valentish's research also revealed that female recovering alcoholics are more likely to relapse due to the sporadic ways in which our hormones can affect the way our bodies crave and absorb alcohol.
She believes that the paucity in research into how drinking affects women must be addressed if we're ever to truly help those who might be battling addiction.
"Research tends to be a really patriarchal field, and the people at the top are usually men. They see drinking as a male issue, but it's not at all," she added.
Her book also references the gendered marketing of alcopops, which she claims are targeted towards teenage girls who will get drunker faster than their male peers due to certain enzymes in their stomachs enabling them to absorb alcohol quicker.
According to Drinkaware.co.uk, a woman's blood alcohol level will almost always be higher than a man's even if they drink the same amount.
This is because women are typically smaller in build and have a higher proportion of body fat than men, meaning the alcohol is more concentrated in their bodies as there is less body water to hold it.
Woman of Substances is available in the UK now.
Register for free to continue reading
Registration is a free and easy way to support our truly independent journalism
By registering, you will also enjoy limited access to Premium articles, exclusive newsletters, commenting, and virtual events with our leading journalists
Already have an account? sign in
Join our new commenting forum
Join thought-provoking conversations, follow other Independent readers and see their replies