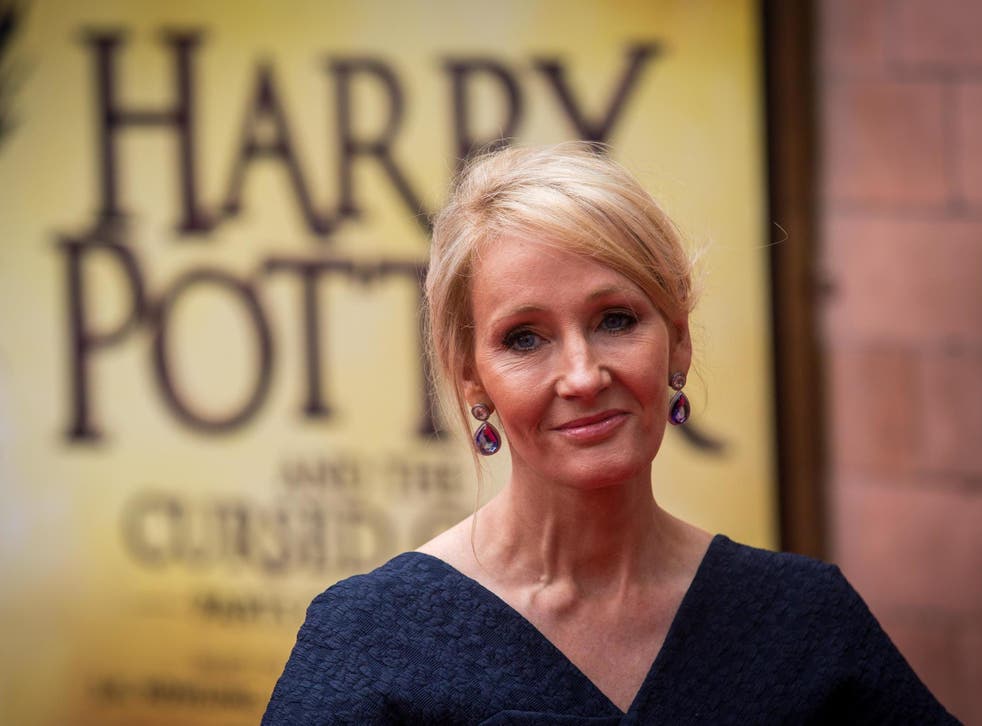 Mermaids writes open letter to JK Rowling following her recent comments on trans people
'Men who prey on vulnerable women are a worldwide problem, but this has nothing whatever to do with trans people,' says charity
Olivia Petter
Thursday 17 September 2020 09:54 Comments
Mermaids has written an open letter to JK Rowling following the author's recent comments about trans people.
The Harry Potter author received widespread public criticism last week after mocking a headline about "people who menstruate" in tweets that attracted accusations of transphobia.
On 10 June, Rowling addressed the backlash and accusations that she is a "TERF" (trans-exclusionary radical feminist) in a personal essay in which she revealed her experiences of surviving alleged domestic abuse and sexual assault.
Rowling said she had chosen to share her experiences "out of solidarity with the huge numbers of women who have histories like mine, who've been slurred as bigots for having concerns around single-sex spaces".
However, the essay sparked further criticism and many actors from the Harry Potter franchise, including Rupert Grint, Daniel Radcliffe and Emma Watson, have since voiced their support for trans women.
Now, in an open letter penned to Rowling, Mermaids has outlined why the organisation believes the author's comments are damaging to the trans community.
"We would like to begin by offering our solidarity with you as a survivor of domestic and sexual abuse," the letter began before going on to address Rowling's views.
"To address the core of your point, trans rights do not come at the expense of women's rights," it read.
"We see no evidence that trans girls are a threat to other girls in any way. Indeed, it is transgender children who often suffer horrific bullying at school and at home."
The letter goes on to address Rowling's concern over trans people gaining access to single-sex spaces.
"Trans women are already entitled to use the facilities that align with their gender identity, and those protections have been in place since the Equality Act 2010," it reads.
"The Gender Recognition Act is about changing your birth certificate only, and nobody has to produce a birth certificate to use the bathroom or a changing room.
"Since 2010, if predators have used the provisions of the Equality Act 2010 to gain access to women's spaces, we are not aware of it, nor has evidence of such a pattern ever been cited by those who would dearly love to consolidate one of their most common attacks on trans rights."
The charity added: "Men who prey on vulnerable women are a worldwide problem, but this has nothing whatever to do with trans people. "On the contrary, trans people are generally far more worried about accessing toilets and changing rooms than cisgender women, because they fear being verbally abused or attacked by people who don't think they should be there." The letter concluded that Rowling's comments are harmful because they "conflate trans women with male sexual predators".
Register for free to continue reading
Registration is a free and easy way to support our truly independent journalism
By registering, you will also enjoy limited access to Premium articles, exclusive newsletters, commenting, and virtual events with our leading journalists
Already have an account? sign in
Join our new commenting forum
Join thought-provoking conversations, follow other Independent readers and see their replies