The Independent's journalism is supported by our readers. When you purchase through links on our site, we may earn commission.
Company sparks anger by claiming at-home 'MeToo' rape kit could stop sexual assault
There is no guarantee it would even be admissible in court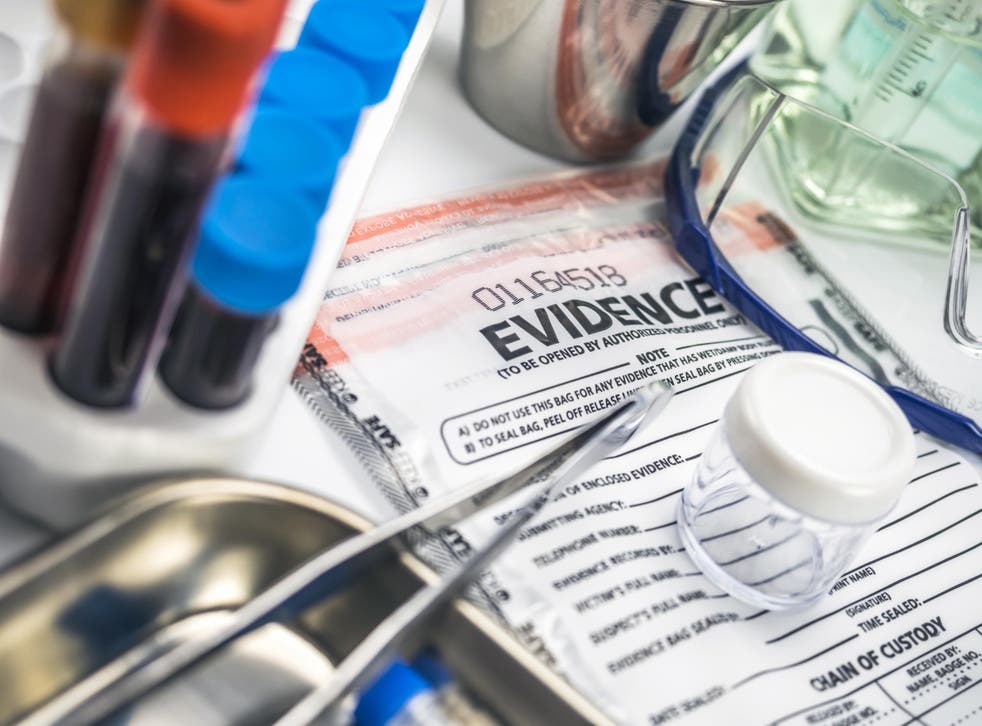 An American company is planning to sell "at-home rape kits", claiming that they could function as "a symbol of protection and hopeful deterrent to assault".
The so-called MeToo Kit is indented to allow sexual assault victims to collect their own DNA samples without having to see a medical professional, however the brand cannot guarantee that such a sample would be admissible in court.
The company has already received a cease-and-desist from Michigan Attorney General Dana Nessel, alleging the invention is in violation of several sections of Michigan's Consumer Protection Act by "luring victims into thinking that an at-home-do-it-yourself sexual assault kit will stand up in court."
Nessel also argued that such a kit would not address "the healthcare needs of many sexual assault survivors," and that the company was "shamelessly trying to take financial advantage of MeToo".
District attorneys' offices in North Carolina and Manhattan also expressed concerns.
#MeToo movement – In pictures

Show all 24
The idea has also attracted criticism from a number of advocacy groups, including the National Alliance to End Sexual Violence, and the Joyful Heart Foundation, which was founded by Law & Order: SVU star Mariska Hargitay to change society's perception of and attitude towards sexual assault.
The MeToo Kit's founder, 23-year-old Madison Campbell, told Vox that she was sexually assaulted, and didn't feel comfortable with anyone touching her.
"We believe that it should be a survivor's right to capture this evidence within the comfort of their own home," she said.
Rape kits are usually collected by a medical professional as part of a forensic exam, and contain potential evidence such as DNA swabs, hair and nail scrapings.
American law enforcement has a pervasive issue with this type of evidence gathering in cases of sexual assault, as many such kits remain untested.
While there is no national database tracking this problem, campaign group End The Backlog says that there are hundreds of thousands of untested kits in police and crime lab storage facilities throughout the country.
However, the MeToo Kit cannot address this issue, as users are told to take the kit to their local police station to file a report on the assault.
Campbell believes it still offers survivors the ability to "take back control".
According to the website, the company currently trying to enlist universities as primary clients.
What happens when a girl walks through Cairo University campus
"If every freshman during orientation was given a kit, we believe that it would not only enable survivors the privacy and comfort of collecting evidence at home, but also create a psychological deterrent on campus," she said.
"Perhaps the predatory nature of parties on college campuses would change if everyone knew that everyone had a kit."
A 2015 study suggests that in the US somewhere between 19-27 per cent of college women and 6-8 per cent of college men are sexually assaulted during their time in college.
Register for free to continue reading
Registration is a free and easy way to support our truly independent journalism
By registering, you will also enjoy limited access to Premium articles, exclusive newsletters, commenting, and virtual events with our leading journalists
Already have an account? sign in
Register for free to continue reading
Registration is a free and easy way to support our truly independent journalism
By registering, you will also enjoy limited access to Premium articles, exclusive newsletters, commenting, and virtual events with our leading journalists
Already have an account? sign in
Join our new commenting forum
Join thought-provoking conversations, follow other Independent readers and see their replies