Metoo: Plus-size model shares experience of sexual assault to encourage more women to speak out
'Together we will achieve great changes in society'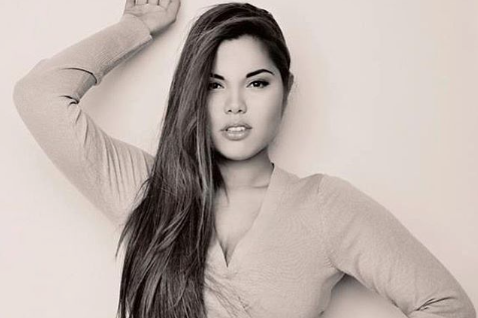 A plus-size model has shared her experience of sexual assault and hopes that her experiences will encourage other women to speak out.
Since the #metoo movement emerged late last year, millions of people across the world have opened up about their experiences of sexual abuse and harassment.
One of those is Maria Jimenez Pacifico, who recently shared her own #metoo story and revealed that she had been raped twice.
Pacifico is one of Colombia's best-known plus-size models, and has worked for brands including Dorothy Perkins, Zara and Lindex.
As a result of her success, she has gained a large fan base and amassed tens of thousands of followers on Instagram.
She opened up about her experience of sexual assault in a recent interview with national newspaper El Espectador.
Sharing the article on social media she wrote, "Fear goes when the silence breaks. I have decided to tell my story to encourage them to report and protect other women with risk factors. Fear is over! They are not alone!"
In the interview, Pacifico revealed that she was raped by a so-called friend when she was just 15-years-old.
"A friend invited me to a party in his house. We drank and then he offered to carry me back home," she said.
"He told me he wanted to take care of me. We were walking around and suddenly, he pushed me into a garden and raped me."
Seven years later, Pacifico was raped again at the age of 22 after having her drink spiked.
"When I woke up I saw a person I have never seen before and I could not move my body," she explained.
"Someone put a drug in my glass. This man was raping me, I fainted several times - but every time I opened my eyes he was over me."
After the second incident happened, the model says that she approached the police. However, because the accused suffered a serious accident that affected his memory there was no charge.
Pacifico explained that she used to question her actions and believed that the incidents were her fault. But now, she wants women who have experienced similar violations to realise that the responsibility is not theirs.
Following the interview, she took to Instagram to encourage more women to speak out with an empowering post.
"I want to invite all those women who at some point in their lives have been subjected to psychological, emotional, physical, and sexual abuse to write their story and share it with me," she wrote.
"Together we will achieve great changes in society. No person who has been sexually abused has to be ashamed to tell what happened."
The model's fans quickly flooded the post, which has since been liked more than 1,000 times, to thank her for being so honest.
"Proud of you for doing this to help others," one person wrote.
Another added, "Thank you for being a light for so many women who in one way or another have suffered some kind of rejection or abuse."
Join our commenting forum
Join thought-provoking conversations, follow other Independent readers and see their replies