First Person
Michelle Yeoh's accent has made me feel even prouder to be Malaysian
The 'Everything Everywhere All at Once' star has been on the awards season campaign trail for months, and hearing her speak in a familiar, unmistakably Malaysian accent has been a source of comfort, writes Kate Ng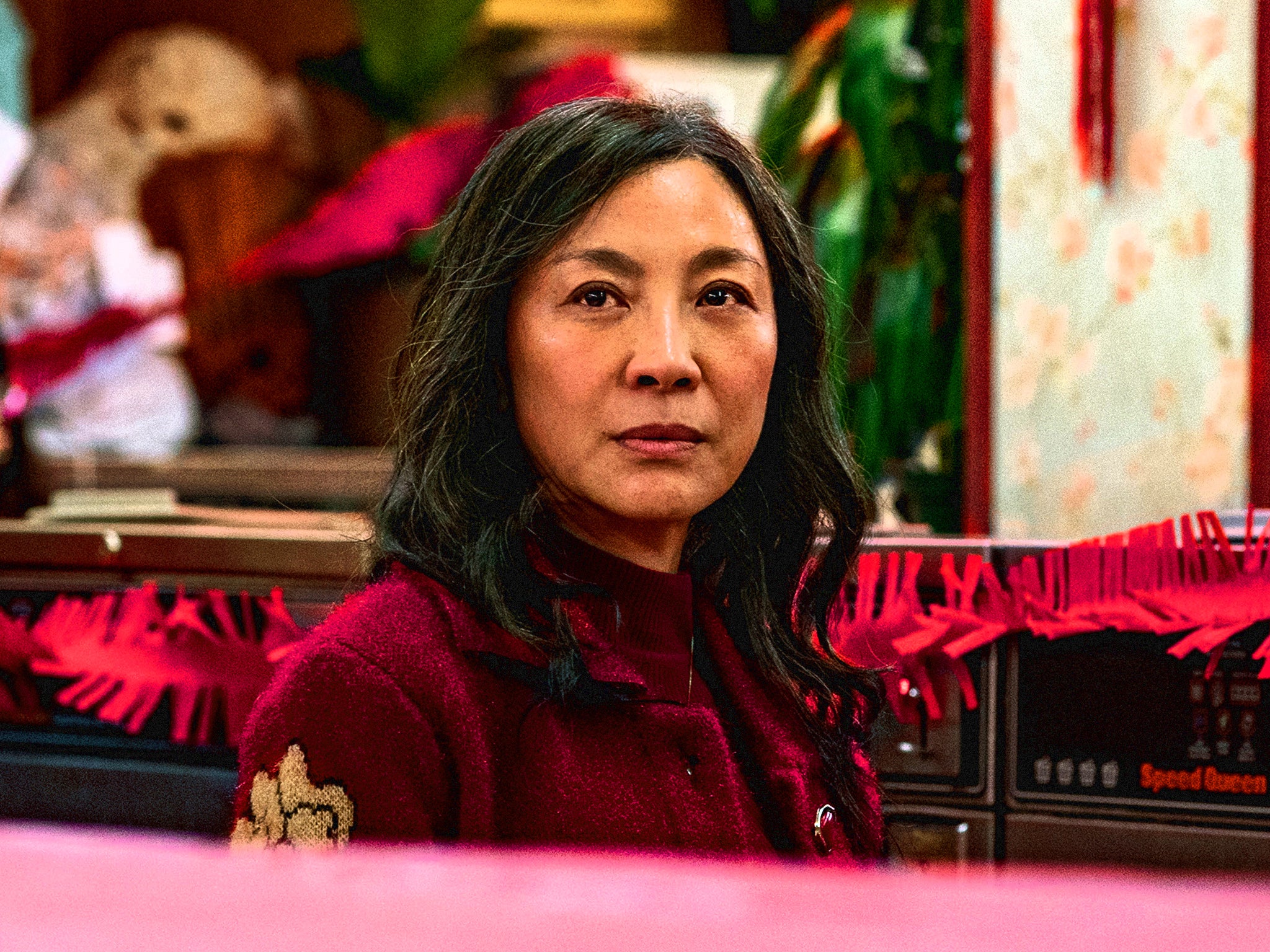 As I watched the Oscar-nominated Everything Everywhere All at Once and every tired sigh of "hai-yah" uttered by its star, Michelle Yeoh, a shy smile spread across my face. It's just so Malaysian. "Hai-yah", we huff at any minor inconvenience. "Hai-yah," we use in lieu of a "no problem", or a "don't say that". It's rare to hear it as part of everyday speech in a Hollywood blockbuster. It genuinely took me aback as I watched it in the cinema.
Intonations that usually appear in Asian accents are often exaggerated for effect on-screen. It's a scream of "HAIII-YAH!" while performing a martial arts move. Or the nasally "hai-yaaaah" schtick used by comedians like Nigel Ng when playing his YouTube character Uncle Roger. Most Asians are accustomed to hearing our accents being mocked. Even in Crazy Rich Asians, a 2018 romcom literally set in southeast Asia, Ken Jeong and Awkwafina's accents are so deeply exaggerated that it makes me cringe.
This caricature of Asian accents and colloquialisms, deployed so casually in pop culture, has attached a deep shame in many of us when we travel or live abroad. For many Asian communities that live far away from their home countries, shedding a distinctive accent feels like a crucial thing to do if you want a shot at thriving in the West. It means avoiding the dreaded requests to repeat yourself, and reducing the chances of being bullied for the way you speak. It means blending in. It means survival.
So whenever anyone in the Wang family in Everything Everywhere All at Once opened their mouth and that familiar lilt came tumbling out, I was surprised at how it didn't sound like a trope. Listening to Yeoh speak is like listening to my mother, my aunts, or my friends. It's even more surprising that, in real life, she sounds as she does in the film. Her accent is perhaps milder but still unmistakably Malaysian. This weekend, Yeoh is widely expected to win a Best Actress Oscar for her performance, something that will bring to a close an almost year-long awards season press tour that has seen her grace red carpets and awards show podiums on an almost weekly basis. Hearing her speak has brought about a huge sense of pride in me.
I've often struggled with insecurity around my own accent. Over the years, and while living in the UK, I've developed something of a "neutral" accent, having largely done away with the "Manglish" (Malaysian-English) I grew up speaking. I rarely say "hai-yah" in public, and the uniquely Malaysian "lah" suffix is reserved only for when I speak to family and friends. In some ways, it's simply easier to speak without all the suffixes, shortcuts and mixed languages that I grew up with. That means, for the most part, that I've managed to avoid being put in a box. It has opened the door to opportunities in work and in social settings that I am 100 per cent certain I would not have received if I'd spoken the way I do at home.
However, it hasn't protected me from the casual racism and stereotypes that Westerners seem to cling to. "How come your English is so good?" is a common question, accompanied by raised eyebrows and an infantilising tone of praise, as though I were a child. Yeoh, an international celebrity who has starred in American films since the Nineties, is not immune to this treatment either. Earlier this year, she recalled her first time in Hollywood and thinking that it was a "dream come true – until I got here."
"I came here and was told, 'You're a minority'," she said during her Best Actress acceptance speech at the Golden Globes in January. "And then, someone said, 'You speak English?'. I said, 'Yeah, the flight over here was about 13 hours long so I learnt'." However well-intentioned those who ask the question might insist it is, it is patronising and ignorant. As if Malaysia is not one of the top five Asian countries for English proficiency. As if the British did not establish their own education system in the country when they colonised it.
But, in recent months, hearing how Yeoh has retained so much local character in her accent has given me hope that I didn't realise I needed. There is so little representation of southeast Asians in Hollywood. Of the precious few we have, I can't think of any who sound the way Yeoh does aside from her Everything Everywhere co-star Ke Huy Quan, who is Vietnamese-American. Heartthrob Henry Golding, who is from Sarawak in east Malaysia, has lived in England since he was eight years old, so any Malaysian accent he might once have had has since been replaced by a very posh English one. The Good Place star Manny Jacinto is Filipino but migrated to Canada when he was three.
While making history as the first Asian woman to win the trophy for Best Actress at the Screen Actors Guild (SAG) Awards last month, Yeoh said: "This is for every little girl who looks like me." But whether she realises it or not, it's also for everyone who sounds like her, too. It's for everyone who is reminded of their mother, grandmother, sister, aunt, or friends who speak with that familiar refrain. Whether or not she wins the Oscar this weekend, Yeoh has cemented in our hearts that we shouldn't be embarrassed about our accents. Instead, we must speak loudly and proudly, "hai-ya", "lah", and all.
Join our commenting forum
Join thought-provoking conversations, follow other Independent readers and see their replies