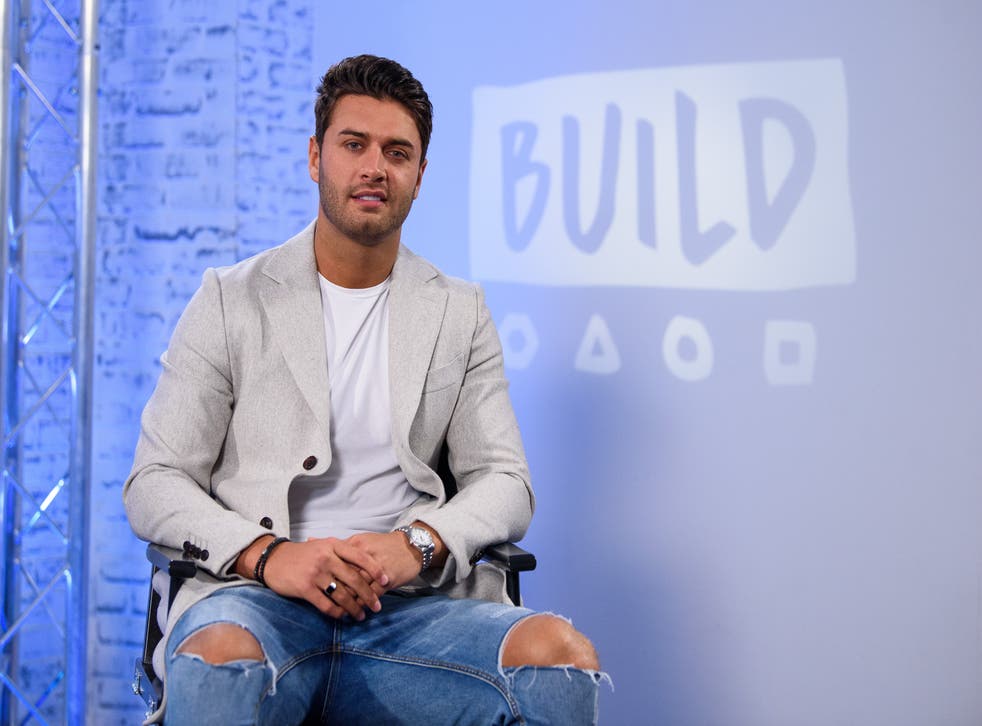 'We still can't believe he's gone': Mike Thalassitis' parents speak out about Love Island star's death for first time
'We have to live with what happened and he is on our mind every single day,' say parents
The parents of Mike Thalassitis have spoken publicly for the first time about the Love Island star's death.
The TV star took his own life in March 2019 at the age of 26.
Speaking to The Mirror about their loss, Mr Thalassitis' mother, Shirley, said that she constantly thinks about him.
"We have to live with what happened and he is on our mind every single day," she told the newspaper.
Thalassitis' father, Andy, added: "We just didn't see it coming. I felt utter disbelief.
"He came to the house the Thursday before and said he was fine. He said, 'I'll see you Sunday'."
Shirley said that she and Andy visit their son's grave a few times a week.
"I find it comforting to go and take flowers. Just sitting there, not talking to him as such, but having a quiet moment," she said.
Shirley added that she keeps in touch with Thalassitis' close friends.
"Mike's friends have been amazing," she said. "Phoning and popping by to see we are OK."
Asked to offer advice to those who might be struggling with their mental health, Shirley said: "Tell someone what you're feeling. Don't keep it all in."
The reality TV star and former footballer was found hanged in a park in Enfield, north London, on 16 March 2019.
An inquest into his death heard how toxicology results showed there was cocaine, alcohol, paracetamol and antidepressants in his system at the time of his death.
Senior coroner Andrew Walker said the blood and urine concentrations were "consistent with alcohol intoxication".
If you have been affected by this story, you can contact the following organisations for support:
http://www.nhs.uk/livewell/mentalhealth
https://www.mentalhealth.org.uk/
Samaritans is available 24/7 every single day of the year to listen and offer support to anyone who is struggling to cope. People can contact Samaritans by phone, free of charge, on: 116123.
Join our new commenting forum
Join thought-provoking conversations, follow other Independent readers and see their replies