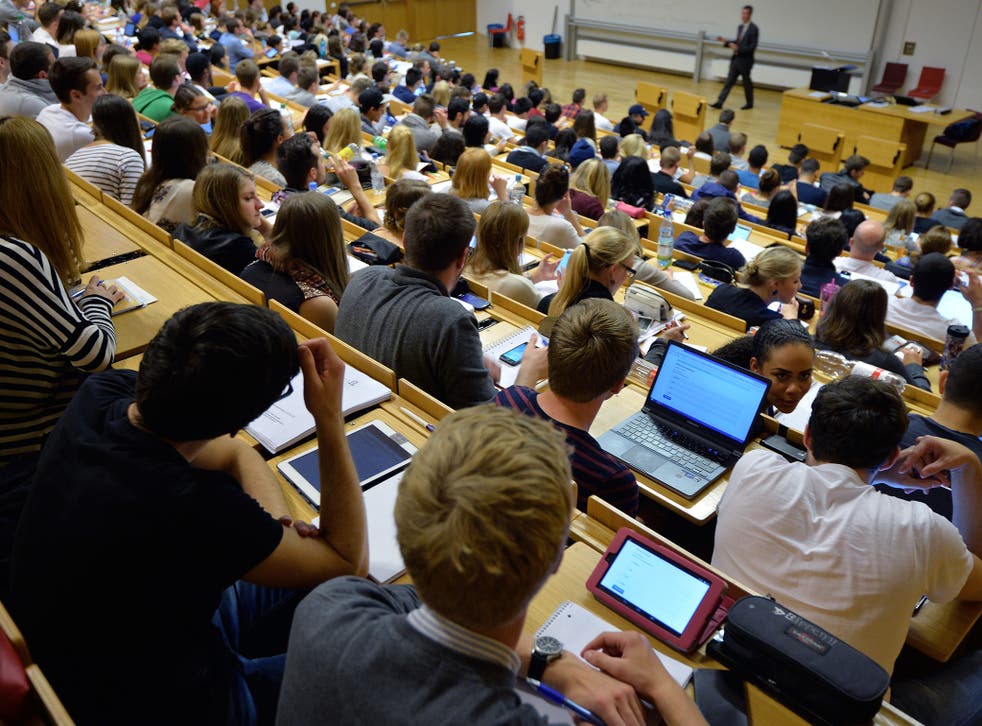 Millennials aren't ready for the reality of college life and can't manage time or money, research reveals
Young people are heading off to university ill-prepared
Dave Maclean
Tuesday 04 July 2017 11:42 Comments
Millennials aren't ready for the reality of college life and arrive suffering from panic attacks and anxiety problems, new research says.
Conversations with prospective students found that their expectations of university were out of step with reality.
Two thirds expected to spend more time in lectures than they did in school lessons – apparently not grasping that managing your own time to study is a key part of university life.
And while half thought they were good with finances, more than half did not know how to pay a bill.
Many also underestimated their living costs, especially rent.
Two thirds of those with mental health issues do not intend to declare it to their university, with some expecting that the institution would alert parents if there were any concerns.
But as students over the age of 18 are adults, it can be legally difficult for universities to raise their concerns.
The research was carried out by the Higher Education Policy Institute (HEPI), and 2,000 university applicants were polled.
Earlier this year a motivational speaker and author called Simon Sinek said millennials struggle in the workplace because of "failed parenting strategies".
He said young people had been given "medals for coming last".
"Millennials say they want feedback at work but what they really want is praise and to be told they're doing well. When you give them negative feedback, they cry or quit."
HEPI director Nick Hillman said students need more preparation for the reality of university life, and institutions need to adapt to help students to fit in.
He said: "Schools, parents and universities, not to mention policymakers, all need to help school leavers get real about their expectations."
Register for free to continue reading
Registration is a free and easy way to support our truly independent journalism
By registering, you will also enjoy limited access to Premium articles, exclusive newsletters, commenting, and virtual events with our leading journalists
Already have an account? sign in
Join our new commenting forum
Join thought-provoking conversations, follow other Independent readers and see their replies