Nearly half of millennials plan to leave a job within two years, study finds
Salary may attract millennial employees but it won't keep them loyal to a company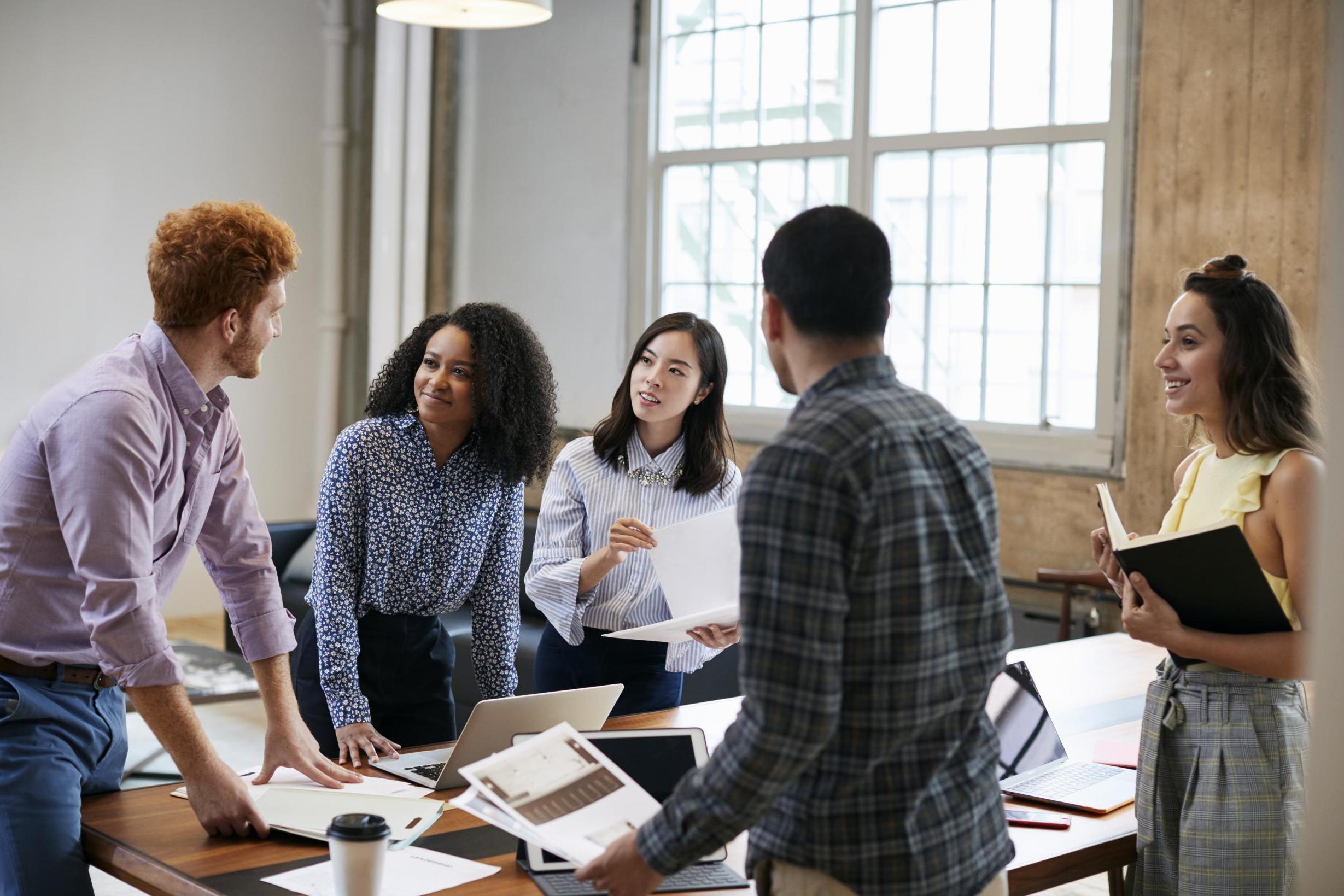 Millennial job habits include job-hopping within the two-year mark and a desire for an inclusive and diverse workplace, according to a new survey.
Deloitte surveyed 10,455 millennials - born between 1983 and December 1994 from 36 countries - and found what company attributes keep full-time millennial employees loyal and which ones encourage them to look elsewhere for employment.
The results found that 43 per cent of millennials plan to leave their current jobs within two years and only 28 per cent have plans to stay beyond five years.
While salary is the expected explanation for the frequent company switches, it turns out other factors also play a part in influencing millennial decision-making.
According to the survey, millennials who work in large, private-sector organisations have lost faith in the ethics of these organisations over the last year.
Of these perceived failures, there was a 17 per cent decrease in respondents who believe that businesses behave in an ethical manner and a 16 per cent increase in millennials who believe their companies' focus on their own agendas rather than considering society in general.
This is because millennials want to work for a business that improves society whereas 51 per cent reported they believe the number one priority for their business is generating profits.
It also means that the notion that money buys commitment among millennials is false.
According to Punit Renjen, the CEO of Deloitte Global: "The results of this year's survey indicate that the rapid social, technological and geopolitical changes of the past year have had an impact on millennials' and Gen Z's views of business, and it should be a wake-up call to leaders everywhere.
"These cohorts feel business leaders have placed too high a premium on their companies' agendas without considering their contributions to society at large. Businesses need to identify ways in which they can positively impact the communities they work in and focus on issues like diversity, inclusion and flexibility if they want to earn the trust and loyalty of millennial and Gen Z workers," he said.
Essentially, if a business wants to keep its millennial and Gen Z employees from leaving within two years, a dedication to tolerance and inclusivity in the workplace, as well as a focus on pay and job culture are all important to consider.
However, 44 per cent of millennials still have faith in their business' ability to "enact meaningful change in society" or believe business leaders are making a positive impact.
Join our commenting forum
Join thought-provoking conversations, follow other Independent readers and see their replies