The Independent's journalism is supported by our readers. When you purchase through links on our site, we may earn commission.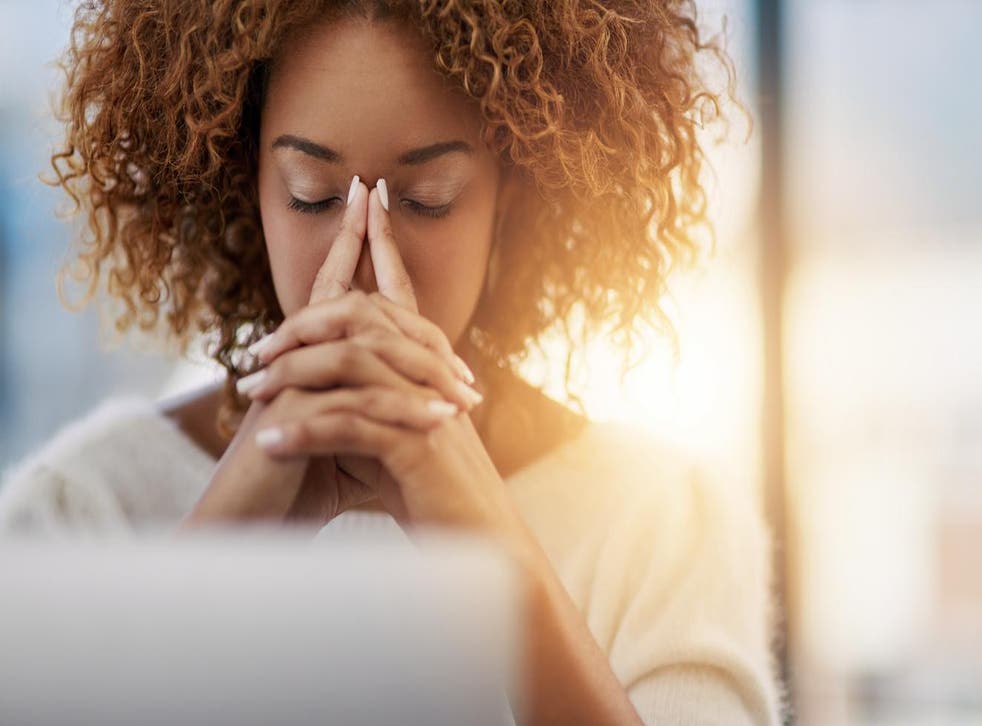 Mental Health Awareness Week 2018: Millennials feel more stressed in the workplace than older colleagues, study finds
Only 14 per cent of people said they could talk to their manager about stress
Sarah Young Comments
Millennials feel under more stress at work than their older colleagues, new research suggests.
As part of Mental Health Awareness Week (14-20 May), the Mental Health Foundation (MHF) carried out a survey of more than 4,500 people regarding stress at the workplace.
Interestingly, it found that millennials – those aged between 18 and 38 – felt more under pressure at work than their baby boomer colleagues with more than a quarter (28 per cent) stating that working through stress was expected in their job.
This is compared with just 12 per cent of those aged between 53 and 71.
Similarly, about a third of millennials (34 per cent) said that they felt stress made them less productive at work versus around a fifth (19 per cent) of their older counterparts.
Overall, the data also revealed that across both generations just 14 per cent of people said they were comfortable speaking to their manager about their stress levels.
Richard Grange, a spokesman for the Mental Health Foundation, told The Times: "The mental health impact of work can follow us home. A good job where we feel secure and supported can boost our mental health. But poor and insecure working conditions undermine good mental health.
The worst jobs for your health

Show all 10
"Millennials are more likely to have insecure contracts, low rates of pay and high entry-level workloads. The pressures they face in today's employment market are very different to past generations."
This comes after a report by the MHF revealed that a third of people in Britain have experienced suicidal feelings as a result of stress.
It found that 32 per cent of adults said stress had caused them to feel suicidal, while 16 per cent of adults said they had self-harmed as a result of stress – with women and younger adults most likely to be affected.
The report is calling for societal change in the way mental health is treated, alongside new rules for employers to treat stress and mental health risks as seriously as physical health and safety.
For confidential support with mental health or suicidal feelings, call Samaritans on 116 123.
Register for free to continue reading
Registration is a free and easy way to support our truly independent journalism
By registering, you will also enjoy limited access to Premium articles, exclusive newsletters, commenting, and virtual events with our leading journalists
Already have an account? sign in
Join our new commenting forum
Join thought-provoking conversations, follow other Independent readers and see their replies