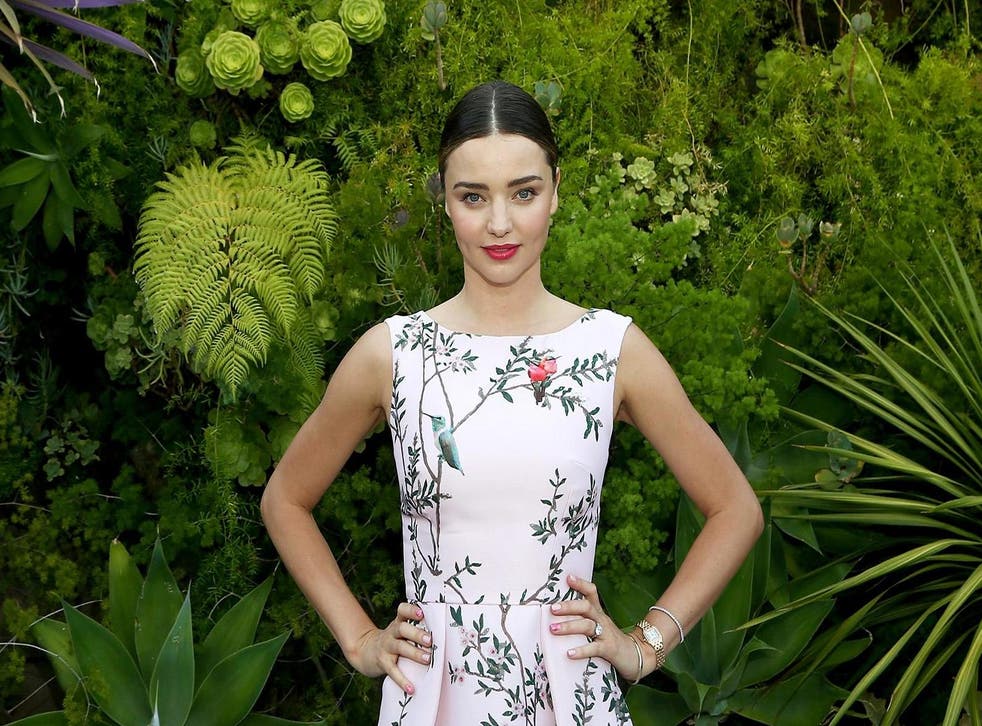 The first thing Miranda Kerr does every morning to boost her wellness
The former Victoria's Secret model shares her simple morning hack
If you want to take life advice from anyone on how to look good in the mornings, it might as well be a former Victoria's Secret model.
Miranda Kerr has revealed the one thing she does every morning that keeps her feeling alive and energised throughout the day – and it's easier than you think.
After sliding out of bed like a graceful gazelle, the Australian model glides straight into a cold shower, because "it's basically good for everything," she told Well and Good.
She credits the simple hack for making "a major difference" in her life.
Not only is a nippy shower "so energising," it also benefits your circulation and the shine quality your hair, she claims.
"I do this every single day," she said.
"I love it. Even my son, Flynn, loves it too. He doesn't take a full cold shower but he does the rinse at the end because he loves it and feels better afterwards."
This easy trick is a far cry from the quirks that pervade Kerr's usual wellness routine.
In addition to trying her hand at goats milk cleanses, she has previously tried leech therapy on her skin, as inspired by close friend and radioactive guru of goodness herself: Gwyneth Paltrow.
This unique treatment is as nauseating as it sounds and involves placing several leeches on your face before allowing them to suck your blood.
After removing the leeches, you proceed to spread the blood all over your face because it makes your skin brighter and tighter, apparently.
If it's Kerr's glow you're after, you might be better off swerving the I'm a Celebrity…Get Me Out of Here facial and sticking to a daily cold shower.
Join our new commenting forum
Join thought-provoking conversations, follow other Independent readers and see their replies