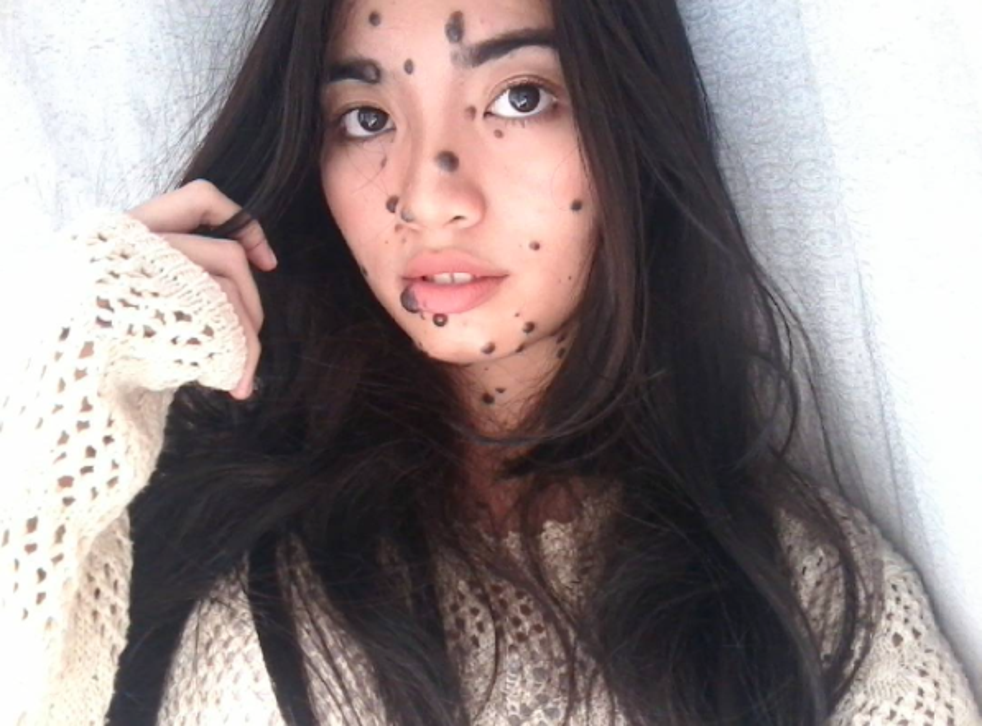 Woman bullied for head-to-toe moles could be crowned the next Miss Universe
Evita Delmundo found beauty in what others considered to be an imperfection 
A young Malaysian woman who suffered years of abuse over her mole-covered face could be crowned the next Miss Universe.
Evita Delmundo, 20, was born with large moles on her face and body as well as a large birthmark which spans across her neck and shoulders.
But despite years of relentless bullying, even being branded a "monster", Delmundo has learned to find beauty in her moles and refused to have removal surgery.
With an Instagram account teeming with smiling selfies, the young woman appears to have confidence in spades but she is open about the fact that finding self-acceptance didn't happen overnight.
"It definitely wasn't easy for me. I got bullied in primary school and the other kids would call me names like 'Monster' or 'Chipsmore', which was really tough to swallow as a young girl," she told Elle Malaysia.
"In primary school, no one wanted to be friends with me. Basically, I was a lonely girl."
As she grew up, Delmundo gained confidence but also became increasingly aware of her moles, a number of which have tufts of hair growing from them.
But despite dreaming of having them removed, doctors warned that the procedure could put the then 16-year-old's life at risk so she decided it was time to accept the body she was given.
Now working part-time in a local café, Delmundo has put the years of feeling heartbroken and shy behind her and is up for Miss Malaysia with the potential to go on and win Miss Universe.
In a world where we're constantly judged on our looks, the young beauty hopes that her story and attitude will inspire others to accept their bodies just as they are.
"None of us are born perfect and all of us have our own strengths and weaknesses. So don't see any of your flaws as a barrier to achieving what you want," she said.
"At the end of the day, everyone has something special about them, so be proud of whatever makes you 'you.'"
Join our new commenting forum
Join thought-provoking conversations, follow other Independent readers and see their replies