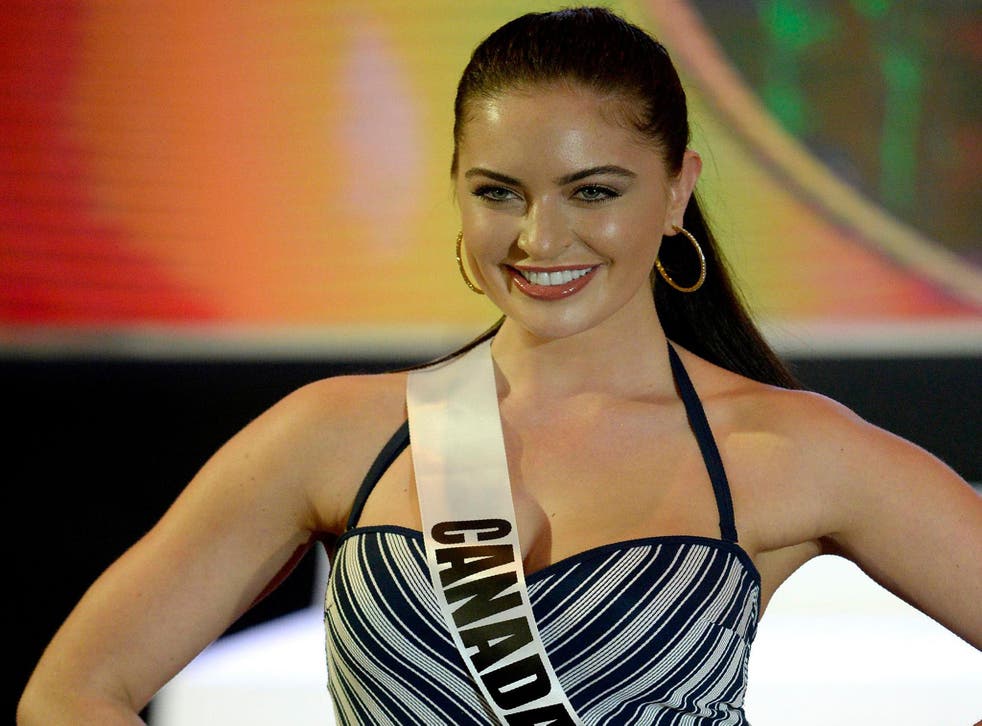 Miss Universe contestant Siera Bearchell responds to body-shaming with defiant Instagram post
Contestant said she had previously undergone extreme diets which left her 'miserable'
A Miss Universe contestant has responded to trolls who fat-shamed her by saying she feels happier and more confident than she ever has.
Siera Bearchell is currently in The Philippines waiting to represent Canada in the annual pageant which will take place on 30 January.
The contest has traditionally, and controversially, been one based around appearance so perhaps it is no surprise that some people online decided to descend on Bearchell after apparently deciding she no longer fitted a beauty standard they had placed on her.
Miss Universe 2015: National Costumes

Show all 18
In an Instagram picture shared last week, the 23-year-old revealed she had recently been asked: "What happened to you? Why have you gained weight? You are losing points."
She responded by saying that while she might not be the same size she was when she was 16 or 20, which of course should not be surprising to anyone who understands the development of the human body, she is more "confident, capable, wise, humble and passionate than ever before."
"As soon as I started to love who I was rather than always trying to fit what I thought society wanted me to be, I gained a whole new side of life," she wrote to her 15,000 followers.
In another post, Bearchell said that for previous pageants she had undergone extreme diets by "restricting my food intake intensely" but instead of feeling happier felt "miserable and self-conscious" and like it was never good enough.
"Our lives are fluid, dynamic and ever-changing. So are our bodies," she wrote. "[…] My body is not naturally lean and that's okay. I am healthy. I am fit. I am confident. I am me. This is who I am right now and I'm okay with it, so you should be too."
Bearchell, who is also a law student, entrepreneur and keen runner and golfer, said she is trying to bring a more human side to the Miss Universe competition and steer it away from the main focus on appearance, something she believes is slowly changing. The UK size 16 model and body positivity campaigner Ashley Graham is co-hosting this year's pageant
Join our new commenting forum
Join thought-provoking conversations, follow other Independent readers and see their replies