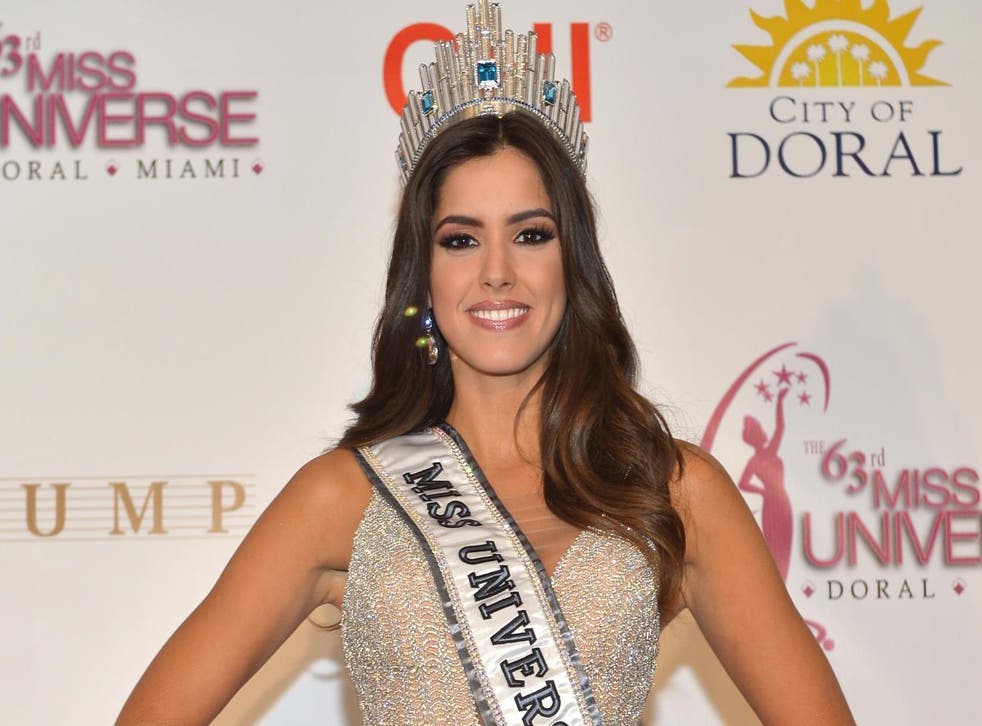 Former Miss Universe says she was categorised as plus-size for gaining 2lbs
'Who decides these standards?'
A former Miss Universe winner has opened up about being categorised as plus-size by a modelling agency after gaining just two pounds, and what she learned from the experience.
In a blog post, Paulina Vega, 26, revealed that after she won the beauty pageant in 2014, she signed with a modelling agency and spent the next few months travelling and working.
But, according to Vega, three months after signing with the New York branch of the agency, she was told she would no longer be cast for catwalk or editorial work because she had gained "one kilogram".
"At the meeting they told me that they no longer considered me a model of catwalk and editorial, that I was no longer among the 'skinny' and would be classified as a 'plus-size' model," Vega recalled.
Rather than be upset by the categorisation, Vega said she mostly felt confused.
Inspiring body positivity quotes

Show all 12
"Under what standards can someone be considered plus-size?" she wrote. "And who decides these standards?"
Following the experience, the 26-year-old from Colombia said she thought back to the year-and-a-half she'd spent as Miss Universe, when she'd dedicated her time to activities and responsibilities that went "beyond my image and challenged my mind".
It was while questioning whether being critiqued on her image was really what she wanted for herself that she realised she wasn't in the "right place" - and has since focused her modelling career only on brands that "align" with her values and do not require her to "maintain absurd measures".
According to Vega, she is also slowly seeing a similar change occur within the industry, as brands move from unrealistic body ideals to more authentic ones.
Vega concluded her post expressing all that she learned from the experience - including the importance of being true to yourself.
"I do not define myself by what changes: the shape of my body or my weight," she wrote. "Today I live according to my standards of beauty and health, and now i feel in the right place."
On Instagram, where Vega shared a portion of the blog post, she has received more than 247,000 likes.
"You do you and let them do them," one person wrote.
Support free-thinking journalism and attend Independent events
Another said: "You're perfect just the way you are, don't let anyone tell you otherwise!"
Join our new commenting forum
Join thought-provoking conversations, follow other Independent readers and see their replies