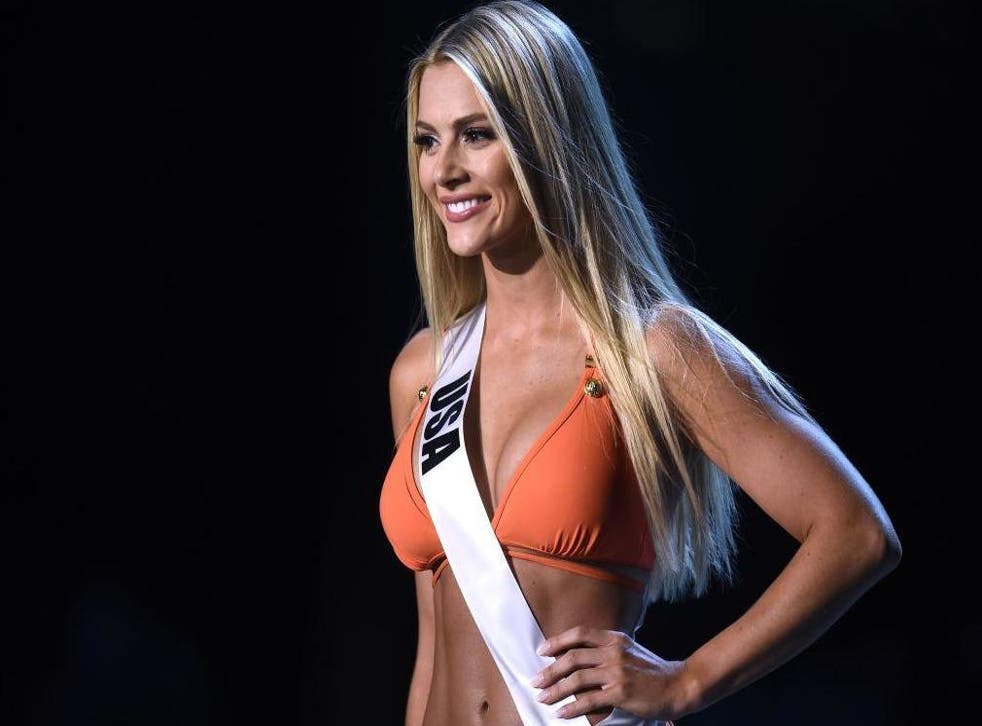 Miss USA apologises after mocking fellow Miss Universe contestants' English
People have called the comments 'xenophobic' and 'condescending'
Miss USA has issued an apology after facing intense criticism for comments she made about two fellow Miss Universe contestants' English-language abilities.
In a live video posted on Miss Colombia, Valeria Morales' Instagram on Wednesday, 24-year-old contestant Sarah Rose Summers mocked Miss Vietnam contestant, H'Hen Nie, saying: "[she is] so cute and she pretends to know so much English and then you ask her a question after having a whole conversation with her and she [nods and smiles]."
Later on in the video, Summers also made comments about Miss Cambodia, Rern Sinat, saying that she "doesn't speak any English and not a single other person speaks her language.
"Can you imagine? Francesca [Miss Australia] said that would be so isolating and I said yes and just confusing all the time," Summers said. "Poor Cambodia."
The comments quickly sparked outrage online with some calling Summers' comments "xenophobic" and "condescending".
Reposting the video on its page, anonymous Instagram account Diet Prada wrote: "Regina George, is that you? @sarahrosesummers hopefully will prove that ignorance will not win you a @missuniverse title...whatever that means these days.
"This is basically what normalised xenophobia looks like. If she's trying to show empathy, the condescending, intolerant tone tells a different story."
In response to the criticism, Summers posted an apology to her Instagram account on Friday where she said that Miss Universe was "an opportunity for women from around the world to learn about each other's cultures, life experiences, and views".
Alongside a photo of her embracing her fellow contestants, she added: "In a moment where I intended to admire the courage of a few of my sisters, I said something that I now realise can be perceived as not respectful, and I apologise.
"My life, friendships, and career revolve around me being a compassionate and empathetic woman. I would never intend to hurt another.
"I am grateful for opportunities to speak with Nat, Miss Cambodia, and H'Hen, Miss Vietnam, directly about this experience. These are the moments that matter most to me."
The photo has since been liked more than 20,000 times.
It seems that all is forgiven among the contestants as Miss Cambodia went on to post the same photo as Summer with the caption: "I speak the language of love, respect and understanding.
"My friendship and sisterhood in Miss Universe will forever be kept in my heart," she said.
"Our experience have given us the opportunity to show and learn different cultures."
Support free-thinking journalism and attend Independent events
Join our new commenting forum
Join thought-provoking conversations, follow other Independent readers and see their replies