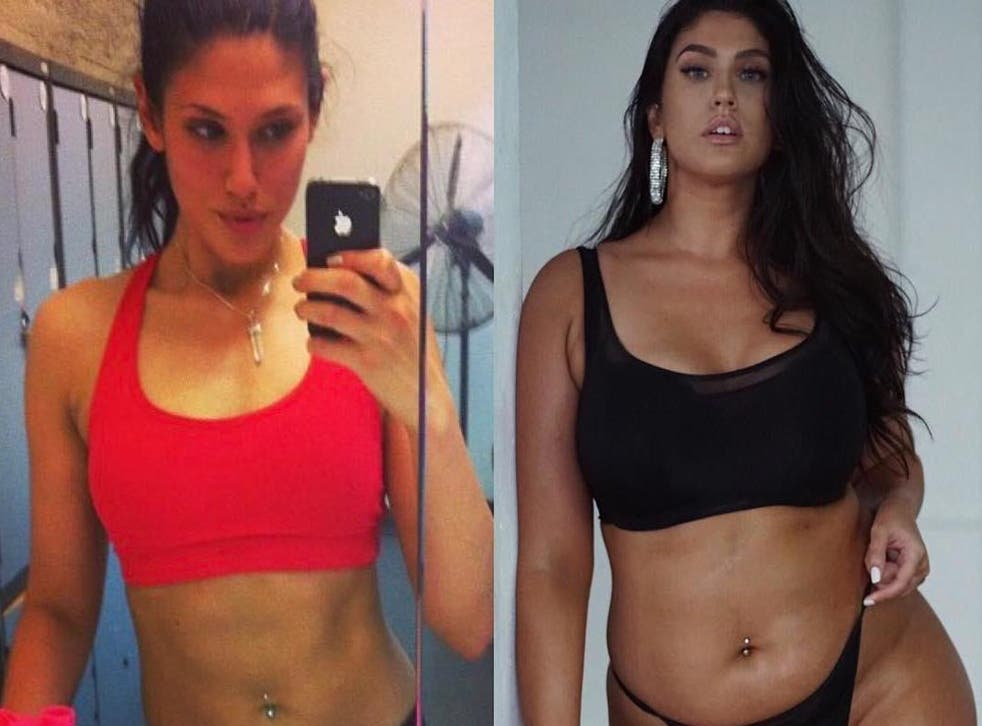 Model reveals how she feels much happier after going from a size six to a 16
'I'm definitely a lot happier than what I used to be'
A young model, who went from a size six to a 16, has revealed how gaining weight made her love her body again.
La'Tecia Thomas, who is originally from Melbourne, confessed that she used to exercise for three hours every day and lived on a very restrictive diet.
The 26-year-old, who now lives in LA, told The Morning Show that she is much happier now that she lives a more balanced lifestyle.
"I still exercise [but] I don't obsess over numbers," she said.
"I'm definitely a lot happier than what I used to be - and even if I were to lose weight now, I know I'll be in a better place because my mind is in a healthy place.
"And that's very important."
Despite her positive outlook, Thomas revealed that she receives a lot of negative comments on her Instagram page, confessing that she is "fat-shamed" almost on a daily basis.
Weighing 95kg at her heaviest, she said that although the vitriolic comments affected her in the beginning, she isn't fazed by them anymore, crediting her younger followers for keeping her upbeat.
"There's a lot of positivity and there's a lot of young girls I've met that are my followers and they're from the ages of 14 onwards," she said.
Thomas also touched on some of the common misconceptions surrounding plus-size women.
She explained that many people think that "fuller women" don't exercise or take care of themselves.
However, Thomas added that she maintains a healthy exercise regimen and that she enjoys weightlifting.
In addition to her modelling work, Thomas also works as a make up artist.
Her dream would be to appear on the cover of Sports Illustrated or to walk in New York Fashion Week, following in the footsteps of fellow plus-size model Ashley Graham, who has walked the runway for Michael Kors twice.
Join our new commenting forum
Join thought-provoking conversations, follow other Independent readers and see their replies