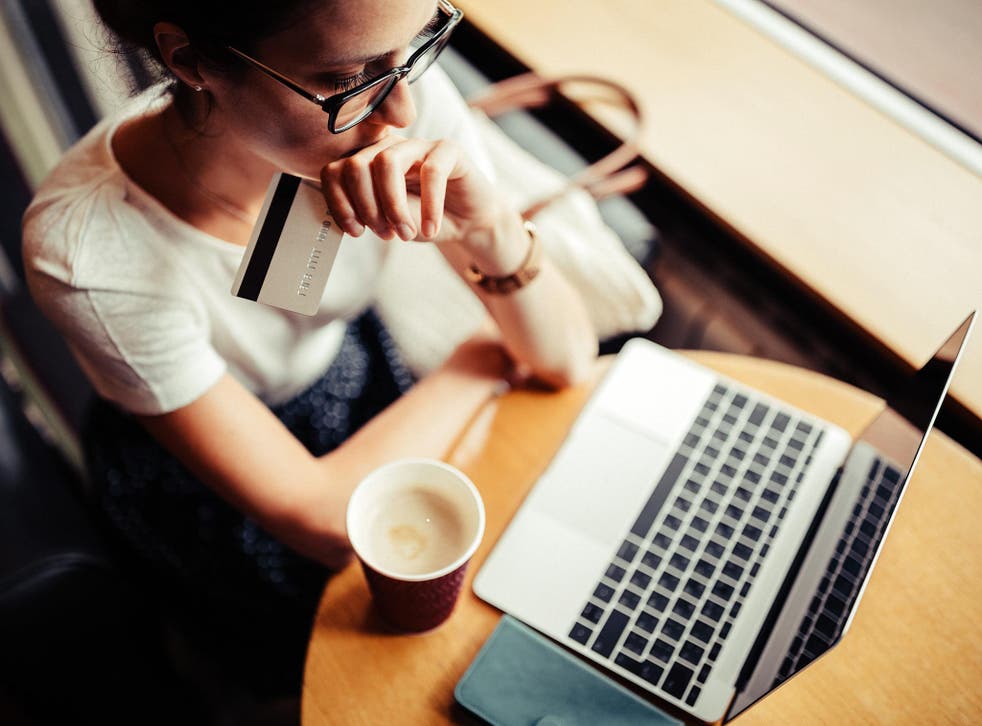 8 money tips if you're young and broke
How to make your dire money situation slightly less dire 
By now, you probably know that millennials are "generation screwed". We're drowning in debt, have unstable jobs, and most of us have little prospect of owning our own homes until we reach the age that the bank manager fears we'll die before we can make the repayments.
To top all that, we're dismissed as generation snowflake and World War Three seems imminent, so what does it matter if we live in a shed in someone's back garden, anyway? When just surviving pay-check-to-pay-check feels like shoveling money into a furnace, getting our finances in order seems laughable.
But while the situation is bad, all's not lost (sort of). For those at least attempting to find some semblance of responsibility when it comes to their money - to, you know, feel like an actual adult - there are some small things that can be done to take your make your dire money situation slightly less dire.
"Young people are often criticised for not understanding the financial world. But that's no surprise when financial education still isn't provided in all schools across the country in a consistent, nor in my opinion in a relevant way," says Craig Fiddes, head of marketing at Ikano Bank. See, at least Craig is on our side…
So, to find out what the hell we can do with our measly paychecks, we asked some finance experts for help.
Sort out your debt
First things first, avoid expensive debt, according to Tim Bennett, Partner at the investment management firm Killik & Co. "Even in a low-interest rate world, the interest rate on a personal loan or credit card can be sky high so make paying these off a priority."
Forbes youngest billionaires in the UK

Show all 7
Alas, if your bank account is already deeply in the red, make sure that is the first thing that you sort out as you attempt to get your money in order.
"Getting your finances into shape is much easier if you do things in the right order," says Anthony Morrow, CEO of evestor.co.uk. "First pay off expensive debts like most credit cards. And don't be tempted by short-term deals like student overdrafts or balance-transfer cards to run up more debts. Use special deals to your advantage – not to pay lenders more interest in the end."
Save - even if it's just a little bit
"Once you've paid off expensive debts, you should concentrate on trying to build up a rainy day fund which will help pay for those unwelcome surprises like a broken down car," says Morrow. "Again remember that saving will give you comfort and peace of mind no matter how much or little you can manage."
Then comes the technical bit. "Make your savings work hard," adds Bennett. "Once you've set up an emergency fund, don't leave your lifetime savings languishing in a cash account when they could be invested to earn better long-term returns."
"Starting an investment habit when you're young or early on in your career can be a great way to boost your savings pot and help you plan for the future," chimes Ritu Vohora, Investment Director at the finance firm M&G.
"As well as helping you save up to buy your first home, getting into the mind-set of saving regularly can help you later on in life when you start a family or even retire. Despite what some people may think you don't need to put huge sums of money away each month. Our calculations show that if you'd put aside £50 a month into a fund that tracks the FTSE All Share, your ISA could have grown to £9,488 after 10 years, beating cash in the bank by 56 per cent."
Ask your mum for help
Even if your parents are just as skint as you are, try to mine them for information so you don't trip over like they did. "Talk to your parents," says Bennett. "Experience counts when it comes to getting the most from investing and avoiding mistakes, so draw on theirs."
Become one of those people who understands tax
Hey, if multi-national corporations are reaping the benefits of tax loopholes, why can't little old you?
"Don't pay too much tax," says Bennet. "Shelter your investments using Individual Savings Accounts and personal pensions to minimise your tax bill and boost the growth potential."
Sort out a pension
"Starting a pension is one of the best ways young people can build their financial stability for the future, and with your contributions topped up by the Government and your employer, you get more from your pension than you put in," Kat Barry, expert advice lead at Citizens Advice.
"If you're eligible for auto-enrolment, it's worth seeing if you can pay more than the minimum to make the most of your savings and those top-ups. If you're self-employed you can still start a pension, but just make sure the provider is regulated."
If just thinking about money is overwhelming, start small
"Managing money is about looking ahead and as a general rule the further ahead you can plan things the better," says Anthony Morrow, CEO of evestor.co.uk.
"Looking ahead starts with this month: do you have more coming in than going out? A monthly budget sounds simple but most people don't actually sit down and do this. So give it a go and see if you're surprised by how some things add up. There are plenty of basic free apps available that will help you to do basic budget calculations."
"The next tip would be don't worry – set yourself small, simple goals to try and achieve and remember that saving anything, even it is only £1 to start, will make a difference. It is the discipline of saving what you can, when you can that is the most important point, not how much you save.
If you find yourself with some money, don't just invest in your friend's rubbish app
Just because someone calls themselves a tech entrepreneur or a creative, it doesn't' mean their ideas are good or deserve your backing. "Saving is meant to take the stress out of your life so never make an investment decisions that you do not understand or that will keep you up all night with worry," says Morrow.
Join our new commenting forum
Join thought-provoking conversations, follow other Independent readers and see their replies