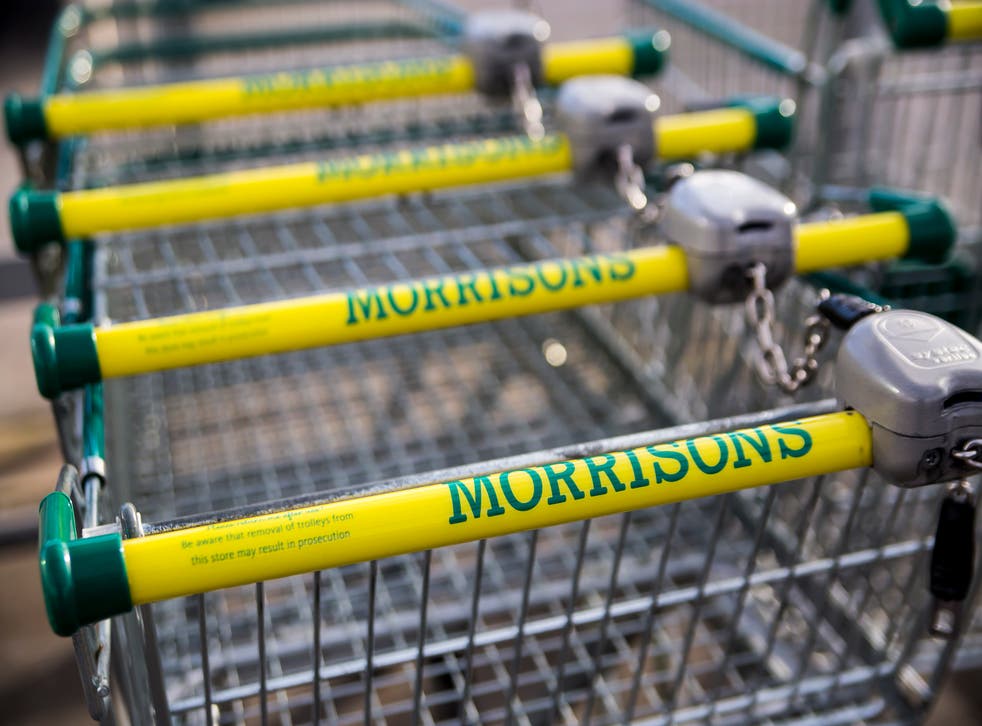 Morrisons becomes first major UK supermarket to reinstate rationing amid fears of panic buying
Restrictions have been placed on toilet roll and disinfectant
Morrisons has become the first major supermarket in the UK to reinstate rationing on a range of essential items.
The move comes amid fears of reported panic buying following the further tightening of coronavirus measures across the nation.
On Thursday, the supermarket chain confirmed that it has introduced a purchase limit of three on products such as toilet roll and disinfectant.
However, it reassured people that there are still plenty of items for "available for everyone".
"We are introducing a limit on a small number of key products, such as toilet roll and disinfectant," a spokesperson for Morrisons told The Independent.
"Our stock levels of these products are good but we want to ensure that they are available for everyone."
A number of other supermarkets have urged customers to remain calm and not return to stockpiling after images began circulating on social media of empty shelves in certain aisles.
The photos echoed scenes from the first wave of coronavirus in the UK, when supermarkets were forced to impose strict restrictions on purchases because of people stockpiling.
On Wednesday, bosses from Tesco and Aldi called on shoppers to only buy what they need, stating that there is more than enough to go around.
Tesco CEO Dave Lewis called panic buying "unnecessary", adding that it "creates a tension in the supply chain" that is easily avoided.
Similarly, Giles Hurley, the chief executive of Aldi UK, wrote an open letter to customers, saying: "There is no need to buy more than you usually would. I would like to reassure you that our stores remain fully stocked and ask that you continue to shop considerately.
"We have remained open for our customers throughout the pandemic and will continue to have daily deliveries, often multiple times a day, across all of our products."
A spokesperson for Sainsbury's told The Independent that it is currently not placing restrictions on any of its products, while a representative for Asda said: "We are not seeing any evidence of panic-buying either in store or online, we have plenty of delivery slots available since we have nearly doubled the amount available since the start of March."
Earlier this week, Morrisons said it had reintroduced marshals on the doors of its 494 stores to monitor the number of shoppers visiting and to remind those coming in to wear face coverings.
Asda has also introduced 1,000 new Covid-19 marshals to its supermarkets, who will be present to ensure customers wear masks correctly and social distancing guidelines.
Register for free to continue reading
Registration is a free and easy way to support our truly independent journalism
By registering, you will also enjoy limited access to Premium articles, exclusive newsletters, commenting, and virtual events with our leading journalists
Already have an account? sign in
Register for free to continue reading
Registration is a free and easy way to support our truly independent journalism
By registering, you will also enjoy limited access to Premium articles, exclusive newsletters, commenting, and virtual events with our leading journalists
Already have an account? sign in
Join our new commenting forum
Join thought-provoking conversations, follow other Independent readers and see their replies