Most expensive US mansion goes on sale for £203m complete with 21 bathrooms and 40-seat cinema
The property comes with seven live-in staff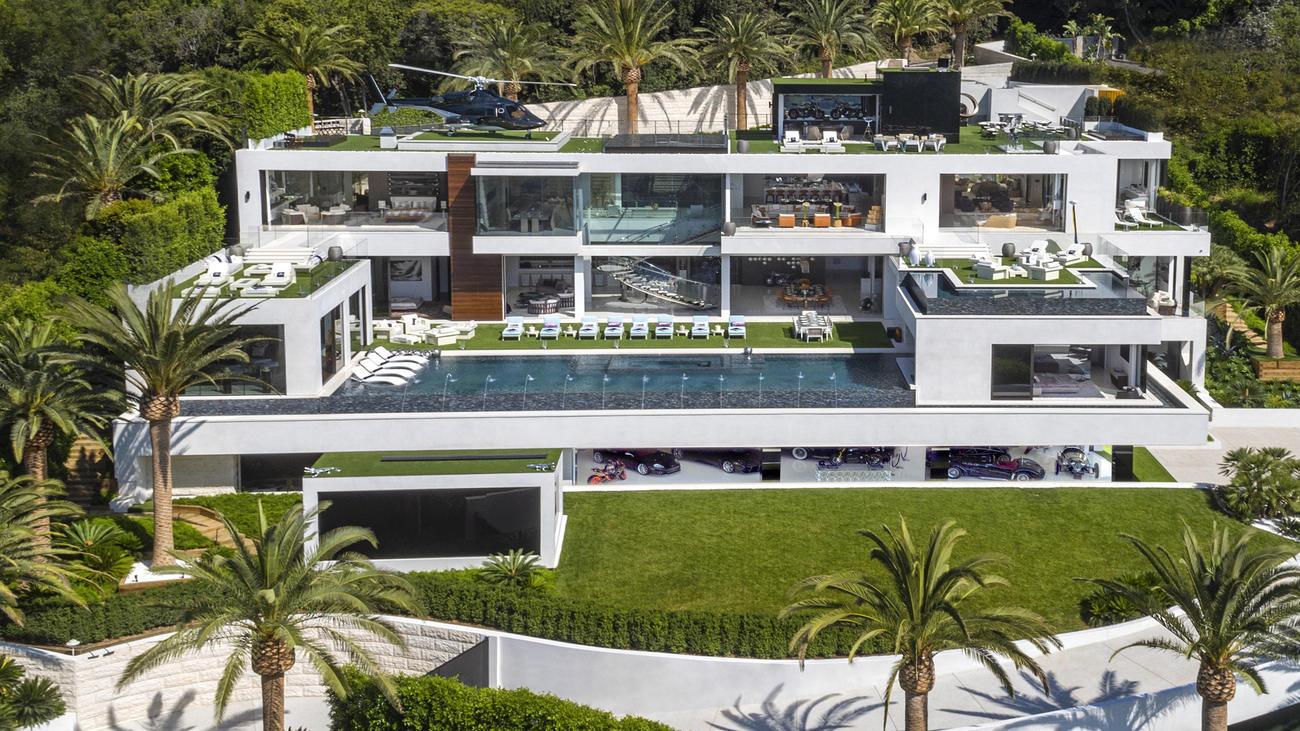 The most expensive house ever to go on sale in the US has just hit the market and could be yours for a cool $250 million (£203 million).
Located in Bel-Air in Los Angeles, the incredible property is 38,000 square foot and contains 12 bedrooms, 21 bathrooms, 150 pieces of original artwork, a 40-seat home cinema, a bowling alley, a car collection worth $30 million (£24 million), a dozen top of the range motorbikes and a helicopter (albeit a deactivated one).
The mansion has been created by property developer Bruce Makowsky and technically costs a whopping $6,500 (£5,200) per square foot.
Inside the most expensive mansion in the US
Show all 9
It also well surpasses the previous most expensive house in the US: a Florida mansion that sold for $195million.
Although incredibly expensive, Makowsky may have made the ideal home for some billionaires, and he has revealed that at least half a dozen potential buyers have expressed interest in the mega-mansion.
"It just reeks of quality and looks absolutely spectacular," he said. "It gives you the feeling you can only get if you go to heaven."
What's more, if you were to move into the incredible house, there'd be enough to keep you entertained that you'd practically never have to leave.
As well as the bowling alley (complete with shoes in every size) and cinema, there is of course a pool, gym and spa too.
However the mansion also has a room fitted out with a whole wall of sweet-dispensers, worth $200,000, and a selection of table football tables. There are also two wine cellars full of fine wines and champagnes.
And of course, the whole house has been furnished and decorated in the most luxurious style - in the cinema, the reclining chairs are made of fine Italian leather, for example.
What's more, the price of the property includes seven live-in members of staff, whose salaries will be paid for two years and will live in a separate wing.
If you do decide to leave, however, you'll be able to pick your wheels from a fleet of supercars including a custom Rolls-Royce, a Bugatti and a vintage Allard.
It's unlikely you'll want to leave for long though.
Join our commenting forum
Join thought-provoking conversations, follow other Independent readers and see their replies