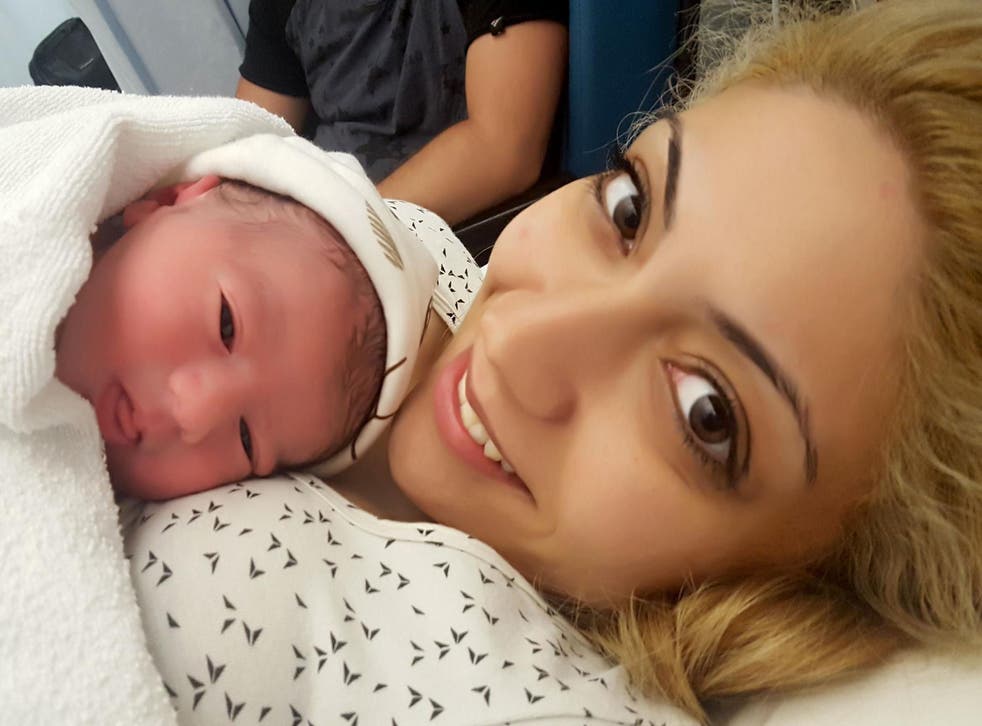 Mother makes thousands selling breast milk to men online
She has already made £4,500 
A mother-of-two is making thousands of pounds by selling her breast milk on demand to bodybuilders - who are ditching steroids in favour of the milk.
Rafaela Lamprou from Cyprus gave birth to her son Anjelo seven months ago - but realised soon after she was producing an excessive amount of breast milk.
She said: "It was too much - it was taking up all the chest freezer. It was full. I didn't know what to do with it."
Running out of room to store it, the 24-year-old mum started to donate the milk to women who were struggling to produce milk on their own - until men began to approach Lamprou for her milk.
She said: "I then started to get some enquiries from men. It started with men who were interested in bodybuilding. They say it is good for building muscle mass.
"But then I started to get enquiries from men with fetishes."
After realising there was quite a large market of men looking for breast milk, Lamprou decided to start selling the two litres of milk she was producing a day - and began charging male buyers €1 (89p) per ounce.
And the mum has made £4,500 so far on the nearly 500 litres of breast milk she has sent to strangers.
Now Lamprou, who lives with her husband Alex and their two sons, breastfeeds on demand to keep up with the male customer need - a side business she admits is "quite addictive."
"I started a Facebook group about it and people approach me on there. I have been made to take tests to ensure I don't smoke or drink," Lamprou said.
She is also on "a website where men can approach me for the milk."
And while she isn't exactly sure what the men do with the milk once they buy it, it doesn't bother her.
She said: "I have no idea what they do with it but they tell me they consume it."
Sports dietician Brian St. Pierre told MensHealth bodybuilders consume breast milk because it is "incredibly caloric and nutrient dense."
And because it is good for babies, the thought process is: "breast milk is designed to rapidly grow a human baby, so maybe people think a similar effect will happen to fully grown humans," according to Pierre.
However, there are no studies that support these claims - and breast milk can reflect a woman's diet choices, according to the NHS, passing things such as caffeine along to the baby.
As for the fetish usage of her breast milk, Lamprou said: "It was a bit strange at first giving breast milk to a guy with fetishes but as long as it is just that and not asked to show any part of my body, I don't mind at all. I am open-minded."
Register for free to continue reading
Registration is a free and easy way to support our truly independent journalism
By registering, you will also enjoy limited access to Premium articles, exclusive newsletters, commenting, and virtual events with our leading journalists
Already have an account? sign in
Register for free to continue reading
Registration is a free and easy way to support our truly independent journalism
By registering, you will also enjoy limited access to Premium articles, exclusive newsletters, commenting, and virtual events with our leading journalists
Already have an account? sign in
Join our new commenting forum
Join thought-provoking conversations, follow other Independent readers and see their replies