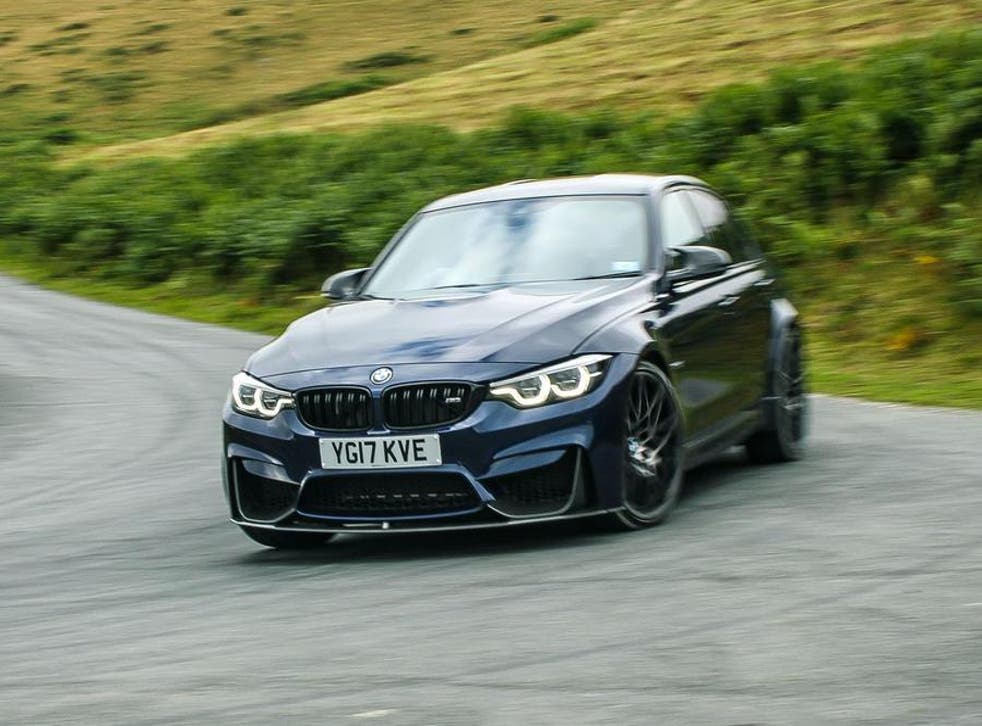 BMW M3: testing the 444bhp performance sports car
​M3 mildly tweaked to take on new Alfa Romeo and Mercedes-AMG rivals
Does a second refresh make the M3 twice as good? The BMW has been upgraded for the 2018 model year to keep it competitive in the light of the arrival of the new Mercedes-AMG C63 S and Alfa Romeo Giulia Quadrifoglio. Officially the tweaks include smoked LED headlights and the latest iDrive infotainment. Unofficially, we reckon something's gone on beneath the surface as well…
The current M3 is now approaching its twilight years. Although it has been continually evolved, and has always impressed, it's never been quite as awe inspiring as its predecessors. Thankfully, the latest revisions make it more cohesive and better than ever to drive, addressing the earlier models' lack of body control and making for more predictable high-speed mannerisms. It's enhanced with our test car's £3000 Competition Pack upgrades, which include a small power boost, unique chassis settings and special wheels.
Surprisingly, the ride is better, too, being less fidgety on motorways and having better rough B-road damping. As a result, it inspires more confidence when really pushing on. With all the electronic systems turned off, however, it's still too easy to spin the rear wheels as well as being a little snatchy on the limit. Still, the improved control of the M Dynamic Mode electronic setting, which dials back on the electronic support without turning it off completely, means you now get a lot more welcome support.
The rapid 444bhp Competition engine was great already, so it hasn't been altered. It works beautifully with the popular seven-speed DCT gearbox; if only its noise was a little more characterful.
Inside the cabin, the big news is the improved iDrive system. This looks better and has an even slicker menu system than before, cementing BMW's leadership in this area. The Competition model's low-slung seats only serve to enhance the smart cabin.
The revised M3 proves that it's never to late to improve your game – even when that game is already highly impressive. BMW fans won't be disappointed- even if, in the broader viewpoint, we'd still rate the Mercedes-AMG C63 S and Alfa Romeo Giulia Quadrifoglio more highly.
BMW M3 Competition Pack
On sale Now
Price £61,580
Engine 6cyl in line, 2979cc, twin-turbo petrol
Power 444bhp @ 7000rpm
Torque 406lb ft @ 1850rpm
Gearbox 7spd twin-clutch
Kerbweight 1560kg
0-60mph 4.0sec
Top speed 155mph
Fuel economy 31.0mpg combined
CO2 rating 209g/km
Sarah Bradley is a writer for AutoCar.
Join our new commenting forum
Join thought-provoking conversations, follow other Independent readers and see their replies