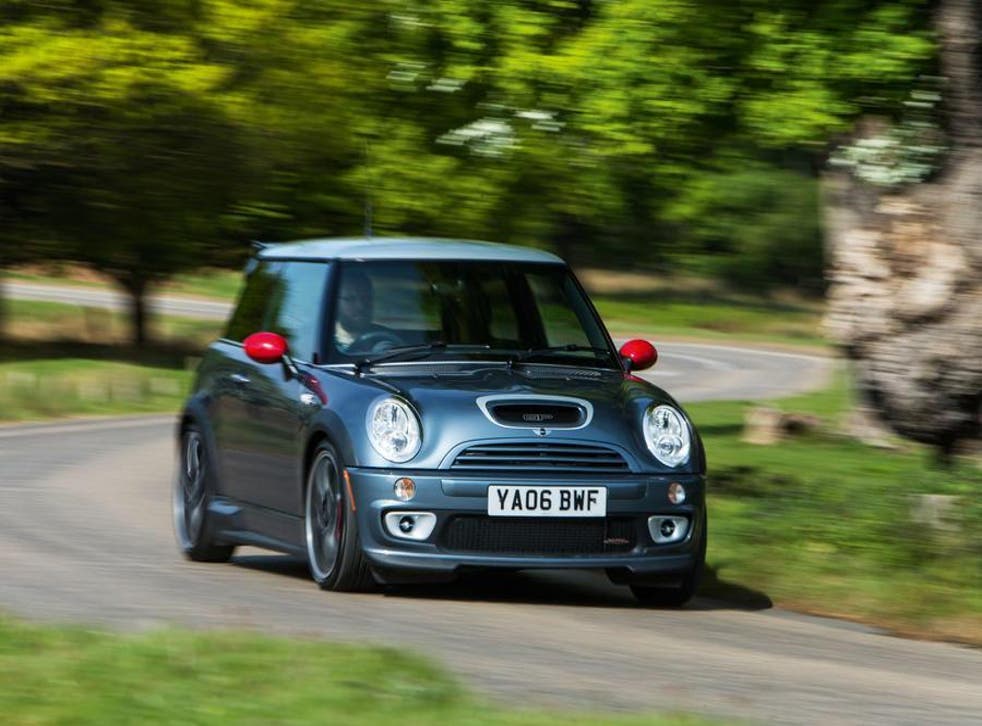 Buyer's guide: Mini Cooper S John Cooper Works GP
At first it wasn't even a production car, and now it's worth a maxi amount
It's important to remember what the official name of this car actually was. It was (deep breath) the Mini Cooper S with John Cooper Works GP Tuning Kit.
Why does that matter? Because this wasn't a production car, like subsequent versions were. It was an upgrade pack you could buy to add to your Mini Cooper S. Fitted by the dealers, the pack bumped the price up considerably, so that it was about £22,000 even back in 2006.
For that money you got quite a bit. Or you didn't. For example, the car weighed about 50kg less, but part of that was achieved by removing the rear seats. On the plus side, you got a pretty flashy bodykit that just screamed 'look at me'.
At the time it was also one of the most powerful hatches around, with standard Works power raised to 215bhp from 208bhp, largely through tweaking the intercooler and engine management. That makes the supercharged engine a right little goer.
It's fairly docile until you give it a poke, at which point it fires up furiously and wails up to the redline, all the while pinning you to your seat. The gearchange just slightly baulked progress, but this is still a most definitely quick car.
Unlike the original '60s Mini, the modern version has a rather active traction control, but with it tied up and gagged the JCW GP turns in hard and then gets the power down beautifully. It doesn't understeer, but then it doesn't oversteer either. It's a very modern and efficient take on having fun.
However, you're still driving a car which has a huge amount of horsepower for its size, created by a man who really did know about these things, and who put his name to it. But you're also in a car without much sound-deadening and no rear seats, so the well-appointed cabin is quite a noisy, tiring place to be after a while.
As a weekend toy, this is just huge fun and moderately practical assuming you don't need rear seats. But such fun doesn't come cheap. We've seen one with delivery mileage on it for sale for £50,000.
Okay, maybe that's the outlier, and you can get a reasonable one for about £10,000. Even so, to get a decent one you'll need nearer £15,000, meaning someone who bought one new will have had a lot of fun for not much money.
MINI COOPER S JCW GP
Price £9000-£15,000
Engine 4 cyls, 1598cc, supercharged, petrol
Power 215bhp at 6250rpm Torque 184lb ft at 4600rpm
Gearbox 6-spd manual Kerb weight 1195kg 0-62mph 6.5sec
Top speed 150mph Economy 32.8mpg (combined)
Graham Scott is a writer for AutoCar.
Join our new commenting forum
Join thought-provoking conversations, follow other Independent readers and see their replies