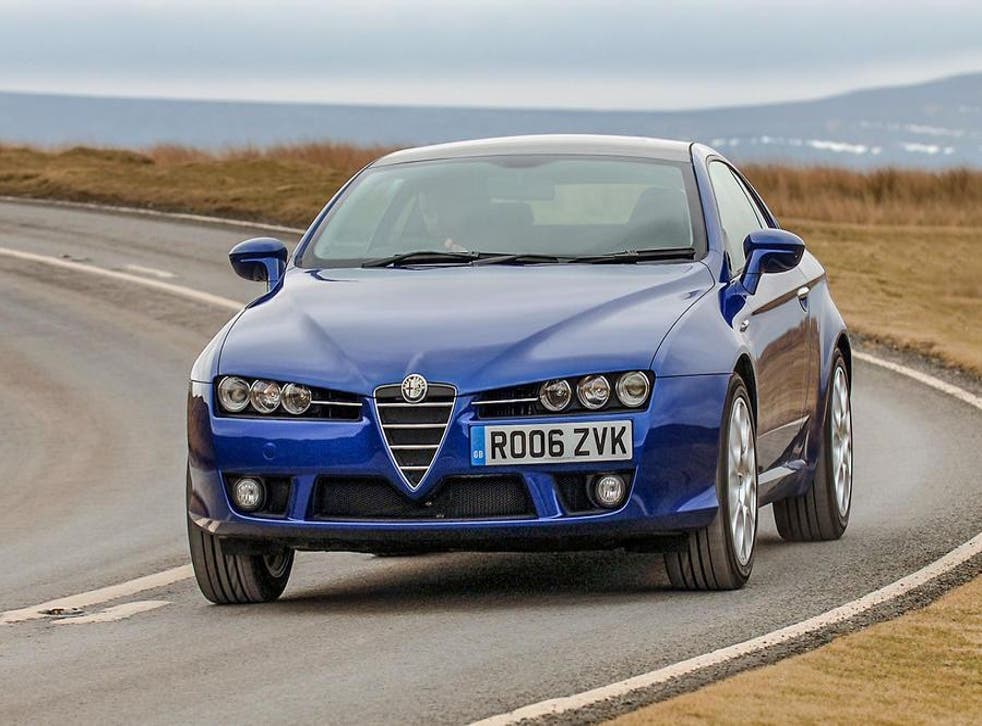 Buying used: Alfa Romeo Brera
A great looker with better build quality than you might assume, the Brera now makes a smart buy on the second-hand market.
If you're on a budget but you still want to drive a car whose looks make your heart proud, the Alfa Romeo Brera can hardly help but be on your list.
Launched in 2005, it immediately caught people's imagination with its design flair. But its performance and handling let it down – hence an early tickle-up in 2008 when Prodrive was brought in to work on a limited-edition model that's now the pick of the used bunch.
Prodrive models were powered by 2.2 and 3.2-litre petrol engines, though there was also a 2.4-litre diesel in the range. A six-speed manual box was standard across the board; the 2.2 had an auto option
The 3.2 came with all-wheel drive as standard until 2010, when a front-driven version became available – shortly before the engine was replaced altogether by the excellent 1750 TBi unit. This is the best petrol engine you can get in a Brera – and the best diesel, a 2.0-litre unit with impressively low running costs, was introduced in the same year.
Talking of costs, what do you need to know about things that can go wrong with a Brera?
• The early petrol engines used timing chains, which are expensive to replace – think £750 at 50,000 miles on the 2.2 and £1000 at 100,000 miles on the 3.2. The 2.4 diesel, meanwhile, had a belt; if this has been changed, make sure the water pump has been replaced at the same time
• Bearing failure can affect the gearbox and, on all-wheel drive models, the rear prop
• Galvanised bodywork doesn't rust, but the front subframe does
• Listen for suspension clonks – springs can snap, and front upper wishbones like to let go at around 70,000 miles
• Tyres have a short lifespan on heavier diesel models
• Steering rack and track rods tend to wear with a lot of miles
The good news is that Alfa's Classic Line and Refurbished Parts services make it one of the better manufacturers for looking after owners of its older vehicles. But take the advice of Paul Nanasbaum at independent specialist Veloces of London: 'The most expensive Brera you can afford will be the best value,' he says, 'because you won't have to fork out for expensive repairs.' Caveat emptor…
What's it worth?
£3000-£4750: Early 2.2 JTS and 2.4 JTD high-milers
£5000-£6750: Good early ones from the trade, and 2008-09 examples on average miles
£7000-£8750: Maybe a 2010 model, or an earlier 3.2
£9000-£10,500: Average-milers with any engine from just over five years ago
£11,000-£13,500: Late 3.2s on decent miles, and the odd 2.2 S Prodrive model
£14,000-on: Tip-top low-milers, including the desirable V6 Prodrive model
John Calne is a writer for AutoCar.
Join our new commenting forum
Join thought-provoking conversations, follow other Independent readers and see their replies