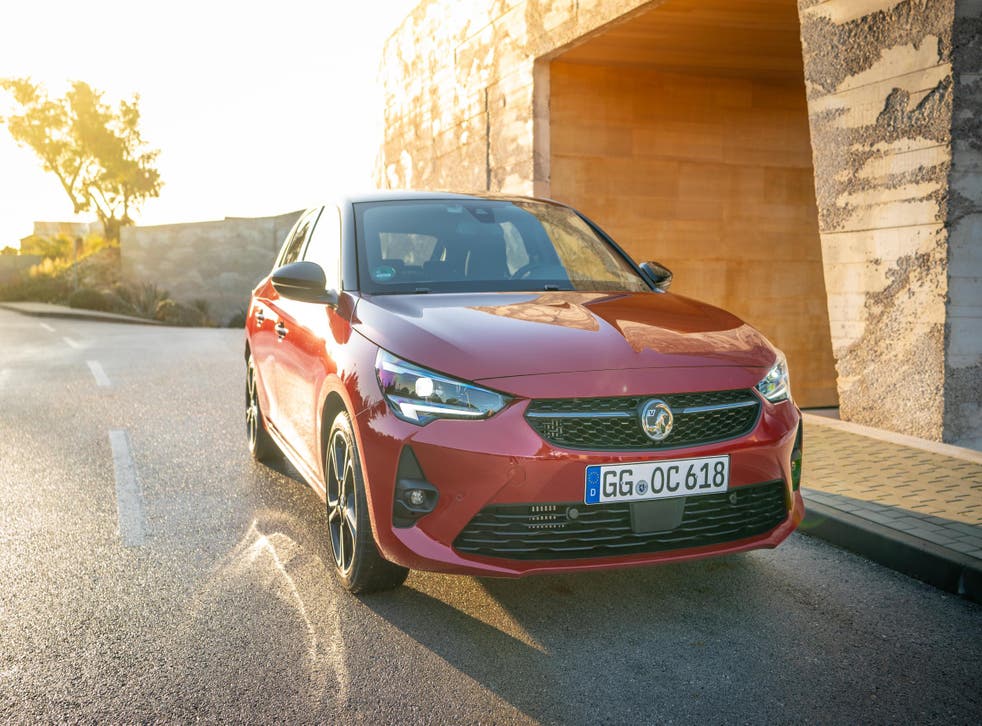 Car review: Vauxhall Corsa – dial H for hatchback
Most of the Corsa's charms are intact, and indeed enhanced, says a pleased Sean O'Grady of a revamped model that can more than hold its own in a fiercely competitive sector
The new Vauxhall Corsa does not have a speedometer. Or rather it didn't when the test cars were dished out at launch. Just a number read-out; no clock-style display with a needle. Now, I am reliably informed, a conventional dial, an instantly comprehensible graphic representation of velocity will be fitted to the cars. Corsa fans should be relived and pleased that such an odd experiment is not to be visited upon them.
They are out there, after all. Vauxhall and its rest-of-the world brother brand Opel have churned out 14 million over the past four decades or so, and two million of them found owners in Britain. This version is the fifth or sixth generation of the car (depending on whether you count the 1982 Vauxhall Nova, which was an Opel Corsa elsewhere).
It is still Vauxhall's biggest seller and the old model was top of the British sales chart in September. Not bad for a model that can trace its current engineering roots back to 2006. There's a lot of them about, at any rate.
I'm pleased to say that most of the Corsa's charms are intact, and indeed enhanced. Most radically changed – and it is truly "all new" this time – are the new powertrains, sourcing from the Peugeot group (PSA), now that PSA has taken over the Vauxhall and Opel makes from General Motors.
For Britain, when the car launches on 9 December, there'll be a choice of two petrol engines and a diesel. The petrol motors are three cylinder in 1.2 litre units, with a choice of 100 or 75 horsepower. The 75hp model isn't really worth considering, as it is pretty sparely equipped and for less than £1,000 in list price terms (and much less per month) you can get a much better version. I suspect it is only there to keep the entry price down for marketing purposes.
The 100 horsepower job is fine, though, but be careful to check the spec; the best of the Corsas will set you back more than £20,000, so bargain hunting and nearly-new options should be pursued. Even with a new model, in today's depressed market there is plenty of scope for haggling and web-based research.
When you get to try the petrol Corsa you'll find a certain thrumminess to the engine tone and, of course, it isn't as refined as most four cylinder equivalents, which are inherently better balanced. Yet there is a reason why most of the car industry has gone down the route of small-capacity turbocharged petrol-powered units – it's because these designs deliver good fuel economy and usefully low CO2 emissions.
The Corsa has long been a customiser's favourite and the boy and girl racers can have an SRi version that promises marginally sharper handling, some racy stripes, and an artificially enhanced engine growl, delivered through the sound system rather than mechanically in the power unit itself. It's the sort of thing you get on Jaguars and Audis, but now it's here on a small hatch. So there's no need to anyone to go for those giant bore exhausts, though they certainly will.
The pick of the bunch for a commuter, though, is the 1.5 diesel which will do 1,000 km on a tank, and return 84mpg without trying too hard. Obviously it is a diesel, with all that entails, so it is a grumpy old pain to get moving from start, but wound up at motorway speeds in top (6th) gear and it's extremely quiet. Switch on the adaptive cruise control and lane assist (on top spec models) and you can pretty much relax while the Corsa eats the miles for you.
There's room enough for a couple of passengers and their gear, and you could quite easily conceive doing some cross-continental adventuring in your Corsa. Or, less environmentally insane, use it as a longer-run commuting car when public transport is not a practical proposition. Unfashionable as it may be to say, but the Corsa will also spew out less carbon dioxide than its petrol counterparts.
Externally the Corsa has been given a very fashionable, quite pleasing look, slightly lower than the older model and with a more two-box style, and a sportier vibe. Indoors, the 7- or 10-inch display screen offers full connectivity and the quality of the interior materials in the cabin is competitive. Vauxhall hasn't taken the opportunity to cut costs too radically in this area, which is wise. The Corsa can still go head to head with a Polo and a Fiesta, in what remains a fiercely competitive sector. Electrically adjusted heated seats and automatic emergency braking come with the fancier "elite" versions. The Corsa has been given four stars (out of five) in the NCAP safety tests, simply because that emergency brake function is not fitted across the range.
There is one other innovation on the Corsa that should appeal, especially to country dwellers – LED "IntelliLux" headlights which adjust automatically between high and low beam and can retain a high beam without dazzling oncoming drivers – a first for a small car. It marks another small step towards autonomous driving and greater safety, and it does seem to work.
I don't suppose the Corsa will ever be regarded as a posh car, but it is a very capable one, and like all of its predecessors deserves to be popular. Next year, we are promised, a pure battery-powered e-Corsa will arrive, part of a big wave of mainstream all-electric cars adding some excitement to the market (Mini, Peugeot 2008, Volvo XC40 and other mainstream examples should be in showroom by the summer).
There's lots of options and extras to be specified on the Corsa, and they will turn your hatch into a very comfortable place to travel. Plus, you get a speedometer.
Join our new commenting forum
Join thought-provoking conversations, follow other Independent readers and see their replies