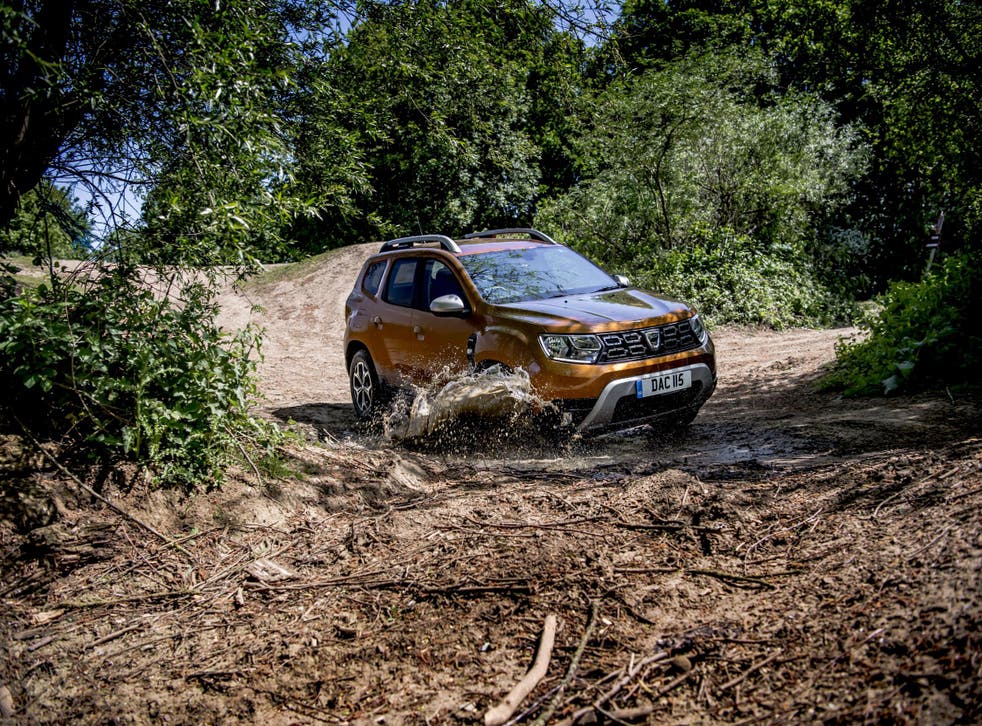 Dacia Duster review: A cheap, soft ride with value as its main attraction
What will you do with all the cash you'll save?
It's quite hard to describe exactly what noise the driver's door on my test Dacia Duster made when it was gently opened. It was mostly a squeak, but with a bit of creak and an overtone of groan. It "should" have been really annoying, but it wasn't.
This was because it was plainly factory fresh and the rubber seals were slightly sticking, something that would disappear shortly. It was also because the car would cost all of £13,390, brand new, on the road, and before you've done any haggling with dealers or availed yourself of the online car sourcing agents. In other words, it is too cheap to whinge about, and there were many countervailing qualities.
I like the Dacia Duster. This may be because I used to drive a Mark 2 Renault Clio, and the latest generation of the Duster, as with its predecessor, seems to have repurposed a fair few bits of that car, even now.
That's because Renault now owns Dacia, having been building ex-Renault models out there for about 50 years – the Renault 8 and, especially, 12. The 12, always underestimated, was in fact the basis of a previous (1982) "Dacia Duster", briefly imported into the UK and now extinct.
The 12 was confected into an impressively varied range of derivatives by Romanians for whom necessity was the mother of invention. Some Dacia-derived Renault 12s ended up being hauled along by a horse. There are literal one-horsepower Dacias out there…
These Ceausescu-era cars weren't the last word in quality, let's say, but since the fall of communism and Romania's entry into the EU, Renault have taken complete control and ownership, and made the wise decision not to try and soldier on with obsolescent models made cheaply, but instead produce new-looking models using tried and proven components and built cheaply. They're at the budget end – the cheapest comes in at £6,995 – and, thanks to the highly successful alliance with Nissan, have saved Renault from collapse.
So all around the place you see old Renault Clio or Megane bits: the door handles are those lift-up types, for example, and the controls for the audio are in a little pod just behind the steering wheel. The Renault engines have the same lively feel of their ancestors, and the suspension also recalls the soft compliant ride of old-school French saloons. Indeed, not since the Hyundai Terracan have I driven a car that displays such a fine disdain for potholes and speed humps.
I'd have to concede that the base trim level – "Access" – doesn't offer you much in the way of amenities – steel rather than alloy wheels, for example, quite a rarity nowadays, manual door mirrors, wind-up rear windows, no built-in satnav – but what do you expect for £9,995? You could just buy a TomTom or something and lean to live with it.
However, by the time you work up through "Essential" or "Comfort" you get a more optimally kitted-out Duster – a nice simple screen for radio/satnav/on-board computer plus rear parking camera – always worth considering given the exorbitant cost of getting bodywork repaired properly. On top of the four trim levels ("Prestige" being the top one, with climate control and blindspot warning) Dacia offers a choice of petrol or diesel engine, with a four-wheel drive system as an option on the petrol model. Unless you live on a farm you needn't worry about picking that one.
Even though quite a lot of the stuff you can't see is carried over from the old model Duster, the bodywork is all new and supposed to be more "muscular" than its predecessor. Like good manners, good styling costs nothing, or at least no more than bad styling, and the Duster is a good-looking machine.
The main attraction though, it has to be repeated, is price and value. A Volvo XC40 for example, admittedly a more stylish and better engineered product, but a nominal competitor at any rate, has a launch price of about £40,000.
There comes a point when even the most style- or safety-conscious motorist might wonder about how much they're prepared to pay for that "premium" product.
Register for free to continue reading
Registration is a free and easy way to support our truly independent journalism
By registering, you will also enjoy limited access to Premium articles, exclusive newsletters, commenting, and virtual events with our leading journalists
Already have an account? sign in
Register for free to continue reading
Registration is a free and easy way to support our truly independent journalism
By registering, you will also enjoy limited access to Premium articles, exclusive newsletters, commenting, and virtual events with our leading journalists
Already have an account? sign in
Join our new commenting forum
Join thought-provoking conversations, follow other Independent readers and see their replies