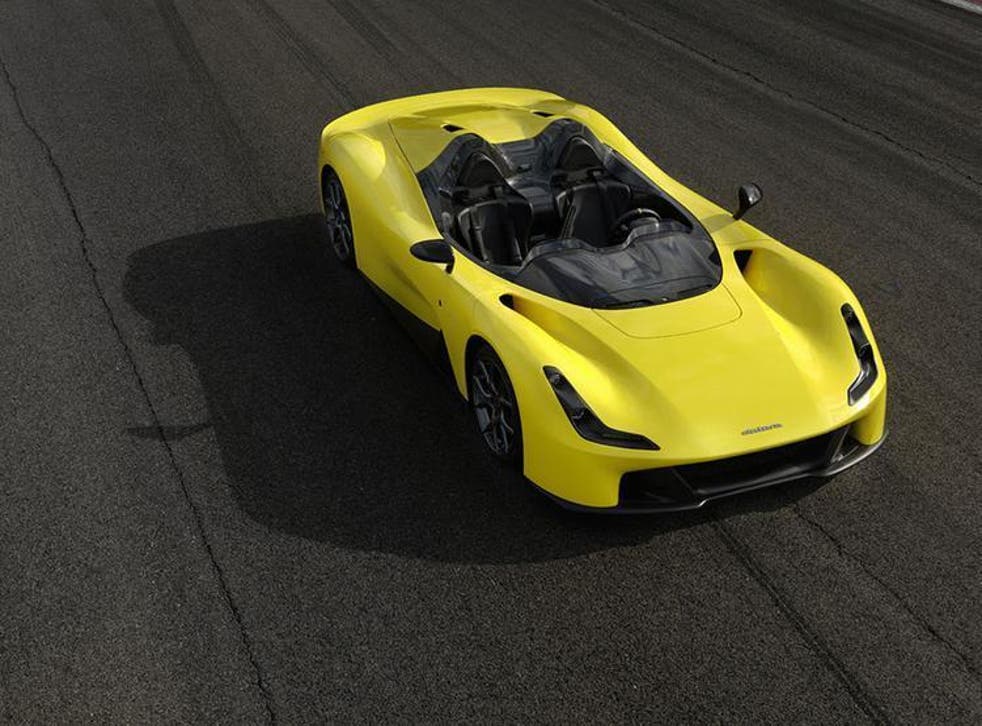 The all-new Dallara Stradale
Italian maker of racing chassis releases a production car
Graham Scott
Friday 24 November 2017 19:47 Comments
The founder of the iconic Italian brand, Gian Paolo Dallara, has just turned 81. The company felt it was about time it celebrated that fact by making its first production car, the Stradale.
As you'd imagine from a company led by a man who worked for both Enzo Ferrari and Ferruccio Lamborghini, the Stradale is a track-focused car, based round a carbonfibre tub. There's carbonfibre bodywork too, and a mid-mounted 2.3-litre Ford Ecoboost engine giving 400bhp but chosen for its ability to withstand a lot of tuning. There's a six-speed manual gearbox although a single-clutch automated gearbox should follow.
So far so familiar in the world of trackday specials, but the price certainly isn't. It starts at a high €155,000 but the reality is that you're going to be looking at a delivered price of nearer £200,000 by the time you've added some extras and Italy's VAT.
So it's no surprise to find out that simple word of mouth has meant the first year of production is already sold out. This is partly because enough people know that Dallara has a pretty special reputation. When Bugatti needed assistance with the carbonfibre architecture for its Veyron – it turned to Dallara. It works with a lot of high-end companies, which is probably why the Stradale has taken so long to come to fruition.
The dry weight of the Stradale is only 855kg, but for that you get a tiny aero screen. If you want to go large and get a removable windscreen, with its carbonfibre surround, that's another €16,600. If you want a targa frame roof to go with that you can add another €7700. Quality and exclusivity cost.
Dallara plans to make 600 examples over the next five years and there are plans to make some in right-hand drive format – but not in the first year. Waiting will allow you to save up some more so you can add some more extra.
Register for free to continue reading
Registration is a free and easy way to support our truly independent journalism
By registering, you will also enjoy limited access to Premium articles, exclusive newsletters, commenting, and virtual events with our leading journalists
Already have an account? sign in
Join our new commenting forum
Join thought-provoking conversations, follow other Independent readers and see their replies