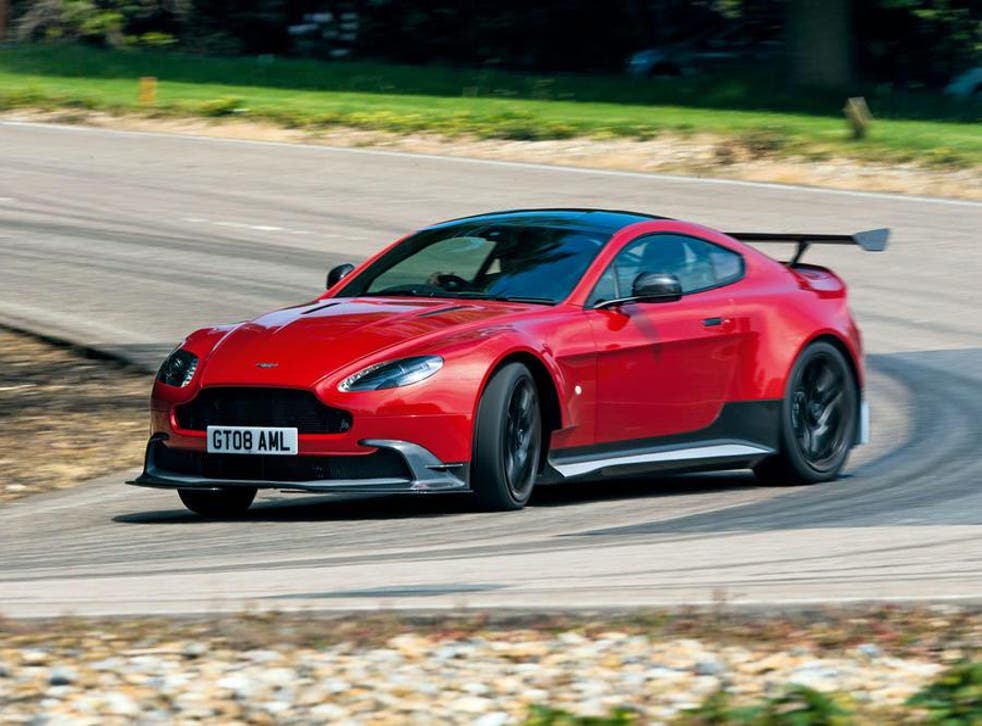 Driven: Aston Martin Vantage GT8
The 440bhp special edition Vantage GT8 sold out before it hit the road. Does it live up to expectations?
Aston Martin special editions are guaranteed successes – so when they're limited to 150 units, it's no surprise that they sell out before the car effectively even goes on sale. Such is the case with the new Vantage GT8, the follow-up to the 592bhp Vantage GT12.
A road-going counterpoint to the World Endurance Championship's Vantage GTE, the bespoilered newcomer boasts a 440bhp 4.7-litre V8 and weight-shunning enhancements to keep it down to 1570kg. It promises a superb performance and handling package, with weight distribution aided by the six-speed manual rear transaxle.
The Vantage GT8's aggressive geometry, circuit-spec passive dampers and widened track – up by 34mm at the front and 54mm at the rear – are clothed in rakish, mainly carbon fibre body panels, and it all rolls on Pilot Sport Cup 2 tyres.
The lightweight theme continues into the cabin, which enhances the competition theme with Alcantara-trimmed carbonfibre bucket seats, panels and dash. However, there's no roll cage – one can't even be fitted – which underlines the fact that track days are as close to full-on racing action as the Vantage GT8 will get. The neat analogue speedo is complemented by a digital one, although the infotainment system isn't up there with the best, and there are even some useful storage spaces.
On the road, the V8's soulful howl sounds simply wonderful – orchestral, even. There's a relative shortness of torque, so you need to push the revs over 3000rpm to get the most from the engine. Drivers will not want for responsiveness, smoothness, breadth of range and character, though.
The superlative chassis boasts hydraulic steering that's full of feel and feedback, letting you intimately connect with both car and road. Equally welcome is fluid, controlled handling that simply gets better as the speeds rapidly rise, while the ride is firm but never harsh. The balance between star track car and usable GT is superb.
The Vantage GT8 is priced at a good-value £165,000 – but as it's already sold out you'll have to pay much more if you ever get hold of one, because it will rapidly appreciate in value. A classic in the making.
AUTOCAR
Join our new commenting forum
Join thought-provoking conversations, follow other Independent readers and see their replies