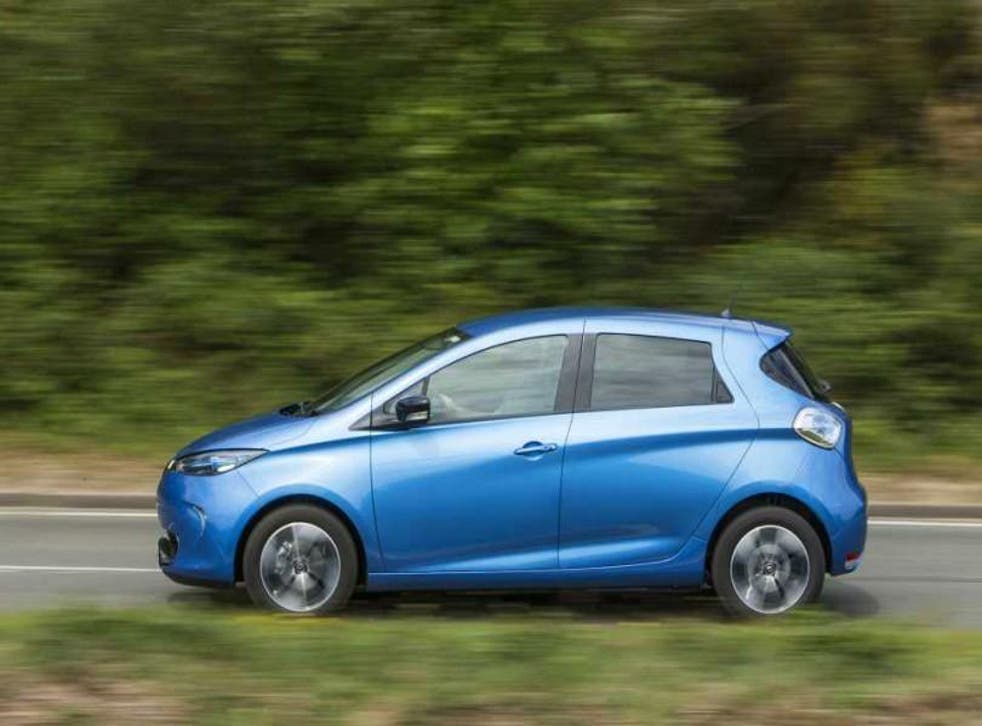 Electric cars: living with the Renault Zoe
​It's amazing what you can do in London in a Renault Zoe
We've been running a new-model all-electric Renault Zoe to see if its extended range and sharp pricing have finally brought mass appeal to the small car market.
It's a tough class in which to do battle, even without the perceived restrictions of electric-only power which, for many, have disqualified cars like the Zoe.
But we haven't found that to be the case. This little Renault works brilliantly – and has delivered the odd pleasant surprise to boot. The first one was when there was a need to run up to Central London for a quick but important errand.
Choosing the Zoe fr that trip was pretty obvious, given its exemption from the £11.50 a day London Congestion Charge – a benefit for any car emitting less than 76g/km of CO2. What we weren't expecting however was a remarkable parking perk. You can leave an electric car parked up in one of Westminster's on-street bays for the maximum duration possible (usually four hours) on payment of just 81p for 10 minutes of parking. We stayed for two hours and saved £9.
Suitably emboldened, a couple of us decided to make a last-minute theatre visit to the West End. Our parking costs made the £40 cost of two return rail tickets from Esher in Surrey look ridiculous. Not being able to enjoy a beer was the only negative.
The easygoing nature of the Zoe means we've been using it just for the hell of it. It's such a simple drive and the genuine real-world battery capacity of 160 miles on one charge has reduced range anxiety to little more than a background murmur.
It's practical too. A bicycle fits in the back once you've removed the front wheel. Our only regret is that the rear seatbacks don't feature the normal and much more convenient 60/40 split. It's all or nothing.
There's been one more demerit on the Zoe's report sheet. Its USB socket won't charge up our mobile phones, even though it will happily will sync up a phone and play music from it. The car has been booked into Renault London West for a checkup on that.
Renault Zoe Q90 Z.E.40 Dynamique Nav Quick Charge
List price £18,920 (after plug-in car grant)
Price as tested £19,970
Miles covered 2183
Official range 250 miles
Real world range 160 miles
Options fitted: Quick charge function (£750), I.d Zircon Blue Metallic paint (£625), rear view camera (£250), Blue interior touch pack (£175)
Tony Middlehurst is a writer for WhatCar.
Register for free to continue reading
Registration is a free and easy way to support our truly independent journalism
By registering, you will also enjoy limited access to Premium articles, exclusive newsletters, commenting, and virtual events with our leading journalists
Already have an account? sign in
Register for free to continue reading
Registration is a free and easy way to support our truly independent journalism
By registering, you will also enjoy limited access to Premium articles, exclusive newsletters, commenting, and virtual events with our leading journalists
Already have an account? sign in
Join our new commenting forum
Join thought-provoking conversations, follow other Independent readers and see their replies