One for the Road: A classy coupé for a commute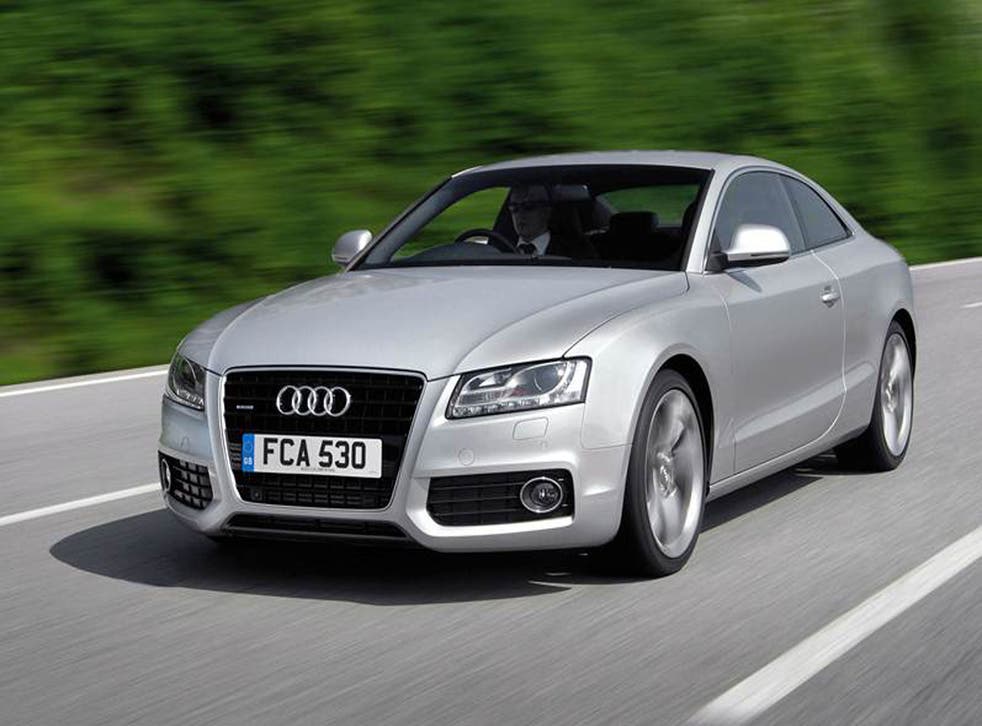 Sam Naz has up to £12,000 to spend on a stylish coupé, such as an Audi A5, for his 40-mile commute.
A Car for the Head
Sam is keen on reliability, having endured several bad experiences over the years, so he needs a Japanese car. He has a decent budget, which means he could buy a Honda Civic. It is a distinctive-looking car that's built in Britain and is fun to own and drive. I don't think Sam has to spend as much as £12,000 when just £7,000 will buy a dealer- supplied 2007 Type S GT with 50,000 miles and a full service history. It is not just sporty and does more than 40mpg.
A Car for the Heart
I know Sam is really keen on an Audi so it would be a good idea to keep him happy and find the perfect A5 (above). I would be inclined to avoid high-mileage, diesel-engined models that can be troublesome and expensive to repair and maintain. For that reason, a petrol engine would be far better for a budget Audi A5 buyer. One of the best-value models I have seen was a 2008 1.8T FSI that had covered 103,000 miles with a full dealership history for just over £8,000.
Looking to buy?
Email James Ruppert at onefortheroad@independent.co.uk, giving your age, address and phone number, details of the type of vehicle in which you are interested, and your budget
Register for free to continue reading
Registration is a free and easy way to support our truly independent journalism
By registering, you will also enjoy limited access to Premium articles, exclusive newsletters, commenting, and virtual events with our leading journalists
Already have an account? sign in
Register for free to continue reading
Registration is a free and easy way to support our truly independent journalism
By registering, you will also enjoy limited access to Premium articles, exclusive newsletters, commenting, and virtual events with our leading journalists
Already have an account? sign in
Join our new commenting forum
Join thought-provoking conversations, follow other Independent readers and see their replies