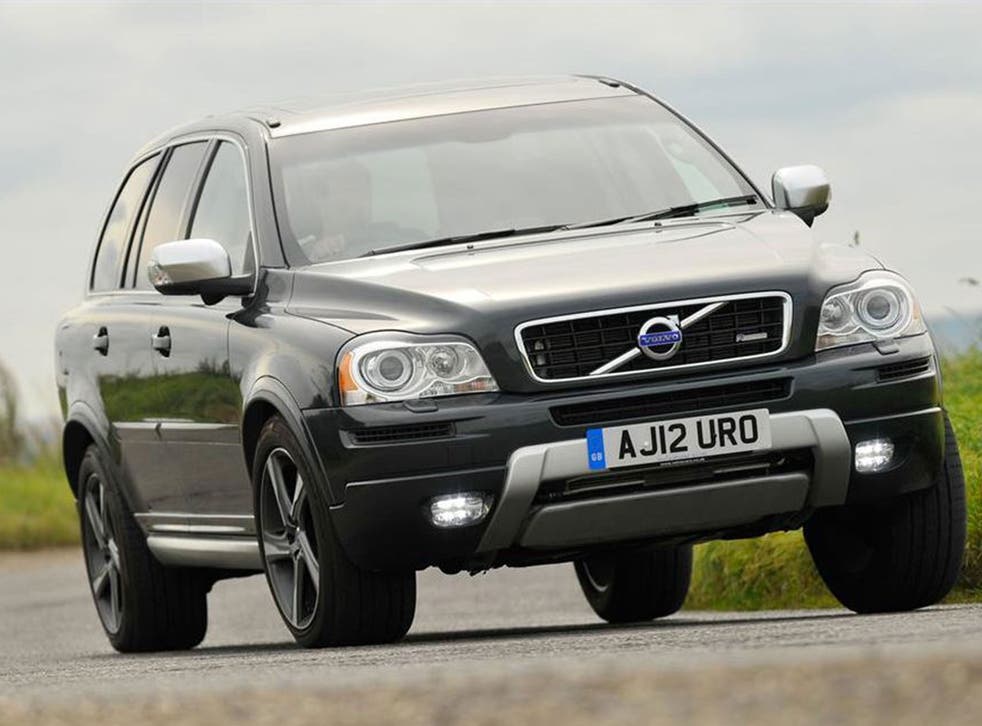 Top 10 used SUVs: Our pick of the best second-hand 4x4s
The most popular off-roaders boast family-friendly space, all-terrain ability and a commanding driving position
Sarah Bradley
Wednesday 30 September 2015 12:43 Comments
Family-friendly space. Practicality. All-terrain ability. A commanding driving position. All these and more are attributes present in the most popular SUVs. Here are our favourites:
10. Mercedes-Benz M-Class
Don't let its number 10 ranking in our listing fool you. For us, the M-Class is a leader in several areas – including superior rear legroom to the Volvo XC90 and BMW X5. That large, practical cabin is matched by a refined and competent drive.
We love: ML 320 CDI
9. Lexus RX
A hybrid star among the turbodiesels here, the petrol-electric RX leads the 4x4 field when it comes to efficiency and green credentials, and consequently taxation for both private and company buyers. Not the most competent mud-plugger on our list, but beautifully built, roomy and with a name for durability.
We love: RX450h SE
8. Audi Q5
Built as impressively as its Q3 and Q7 stablemates, the Q5 is versatile and roomy inside, a refined performer – especially in muscular, surprisingly economical diesel mode – and built to last. Some customers have mentioned electrical issues, though; make sure you buy a good one.
We love: 2.0 TDI SE
7. BMW X5
Excellent on the road and competent off it, the premium X5 is spacious inside and has that indefinable BMW badge appeal. Cabin quality hasn't always been what it should be, though, and that desirable badge comes with a heavy ownership cost.
We love: xDrive30d SE
6. Nissan X-Trail
Well-equipped, practical and reliable, as well as a pleasing companion on the road or in the rough, the second-generation X-Trail is available with a selection of accomplished diesels. Only things to watch out for are clogged particulate filters and the occasional electrical issue.
We love: 2.0dCi 148 Sport
5. Land Rover Discovery
Seven-seat practicality. Check. Superb ability off-tarmac? Check. Made-in-England assurance? Check. The capable Disco stays true to Land Rover's 4x4 heritage, and flies the flag for Brit engineering and design. Downsides include steep running costs and expensive-to-repair luxuries such as air suspension.
We love: Land Rover Discovery 4 3.0 SDV6 GS
4. Honda CR-V
There's an undeniable reassurance in buying second-hand from a manufacturer that's been voted the most reliable used car maker for nine years on the trot. The CR-V swallows passengers and their gear, although in the latest-generation version off-road ability takes second place to on-tarmac handling and comfort. We still love it, though.
We love: 2.2 i-DTEC SE
3. Hyundai Santa Fe
Complete with standard-fit 4x4, the classy Santa Fe is well specced and dependable, and has masses of room inside. This is especially true in the seven-seat variant, although larger adults won't thank you for traveling in the rear. There's plenty of choice in the second-hand market and a Korean strong-point – a long warranty – is transferable, too. Just watch out for issues with the infotainment set-up.
We love: Hyundai Santa Fe 2.2 CRDi Premium
2. Toyota RAV4
Another contender that's stronger on the road than off it, the Mark 3 RAV4 boasts excellent road handling and reliability. Notchy transmissions on higher-mileage examples are the one area to watch out for; repairs can be costly. Otherwise, it's a dependable machine and a great buy.
We love: Toyota RAV4 2.2 D-4D XT-R
1. Volvo XC90
Featuring four-wheel drive as standard, capable of towing 2250kg, well kitted out and with a huge selection to choose from in both the current and the previous-generation ranges, the XC90 is Volvo's off-road king. Add in the practicality of seven seats, and what's not to like. If you test drive a recalcitrant diesel, though, pass it by in favour of an example that's less potentially troublesome.
We love: Volvo XC90 2.4 D5 SE Lux
Register for free to continue reading
Registration is a free and easy way to support our truly independent journalism
By registering, you will also enjoy limited access to Premium articles, exclusive newsletters, commenting, and virtual events with our leading journalists
Already have an account? sign in
Join our new commenting forum
Join thought-provoking conversations, follow other Independent readers and see their replies