Used Ford buyer's guide: The top ten
Fords make great second-hand buys – and with such massive numbers built, there's plenty to choose form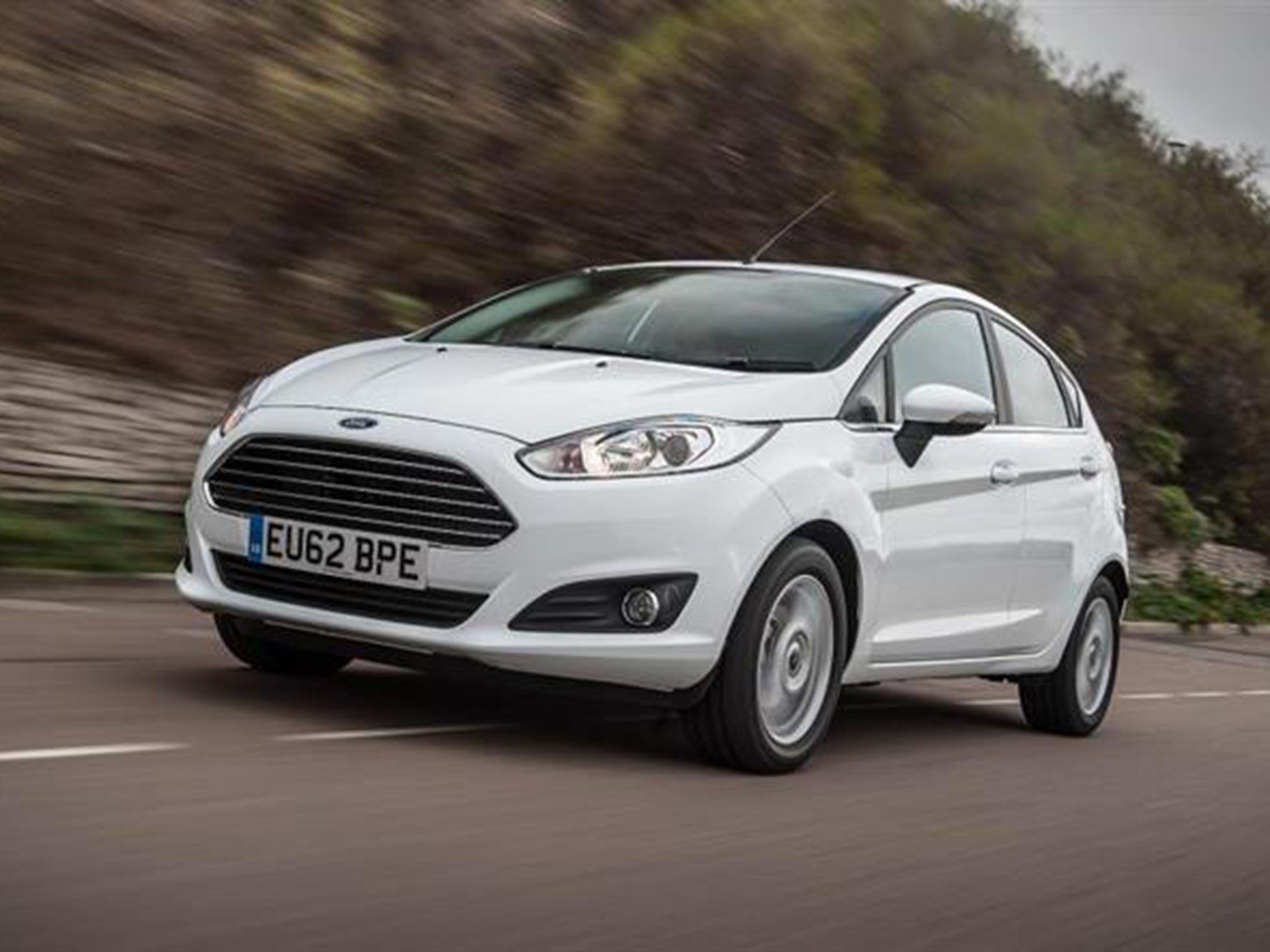 Thanks to a huge range of models covering all bases, from family SUVs to hot hatches, sports cars to trucks, Ford truly does have something for everyone. And with such massive numbers built, there's plenty of selection on the used market, too. Here's a countdown of our favourites from the Blue Oval…
10: Ford Kuga
The 2.0-litre diesel is the pick of the bunch for this smart, dynamically impressive junior crossover. The mid-range Zetec trim is the best all-rounder, as the sat-nav fitted to the range-topping versions is a little fussy. All Kuga variants rate highly for safety, but a cramped rear compartment and sub-par boot area impinge on practicality.
9: Ford C-MAX
Out of a wide engine choice, we'd stick with the petrol versions of this hardy and versatile midi-MPV – the 1.8 in particular. Diesels have had some reliability issues, so are only worth looking at for high-mileage drivers. Saving some pennies by buying a cheaper, base C-MAX Studio could prove a false economy, too, as it's lacking some kit; go for the highest trim level you can afford. Check for a full service history and ask about any historical electrical issues.
8: Ford B-MAX
There's a selection of impressive petrol engines for this relative newcomer, although the sluggish diesel makes less of an impact. The B-MAX mini-MPV is a nifty little prospect, and is starting to make an impact on the used marketplace as prices come down.
7: Ford Galaxy
A true space wagon, the seven-seat Galaxy MPV boasts masses of passenger and load space. Of a strong engine line-up, we'd choose the 138bhp 2.0 diesel. Prices have remained buoyant on the second-hand market, so make sure you get a good example; a hard family life can result in shabby interior trim, while electrical issues have been known.
6: Ford S-MAX
Another seven-seater people carrier, but one with impressively car-like driving characteristics. As with the Galaxy, the S-MAX's 2.0-litre diesel is the best option for all but the lowest-mileage owner, although problems with cutting out have been recorded. And again, check for battered cabins and awry electrics.
5: Ford Mondeo Estate
This load-carrier drives well and boasts a huge luggage area and generous helping of equipment. We've heard of issues with the keyless-go set-up fitted to top-spec models, so it may be wise to avoid them. The 2.0 diesel isn't hassle-free, but it remains the pick of the Mondeo Estate range.
4: Ford Mondeo Hatchback
Evergreen Mondeo Hatchback follows the pattern set by the Estate model, with great kit levels across the model range and a refined, strong-performing 2.0 diesel that's been known to suffer some issues. You're spoiled for choice on the used market, and prices are accordingly affordable.
3: Ford Focus Estate
Focus Estate builds on its hatchback stablemate's strengths with added luggage space and versatility. Of the current model's broad range of engines the 1.0 Ecoboost petrol and 1.5 diesel make the best buys, while the 1.6 petrol is the stand-out of the previous-generation line-up. Steer clear of the 161bhp 2.0 diesel, and equally bypass any potential purchases with broken or loose cabin trim.
2: Ford Focus
The Focus hatchback's impressive driving dynamics, economical running costs and ease of ownership are reflected in its popularity on both the new and used markets. Finding a bargain to your exact specification should be easy thanks to the vast numbers available, so you can afford to be choosy.
1: Ford Fiesta
It's been around for 40 years in 2016, yet this funky-looking supermini is as popular as ever, consistently topping the UK's best-selling new car charts. The Fiesta majors on driving fun and a strong engine line-up, headed up by the 1.25i petrol. The more recently introduced 1.0 Ecoboost is also available second-hand, but is still a little costly. Again, the used ads are flooded with examples; it's a buyer's market.
Join our commenting forum
Join thought-provoking conversations, follow other Independent readers and see their replies