Vespa rides on with launch of Primavera: Iconic Italian scooter still revving up millions of sales
The Vespa has been a style icon since the 1950s and the release this month of its latest model confirms it has lost little of its lustre, says Nick Duerden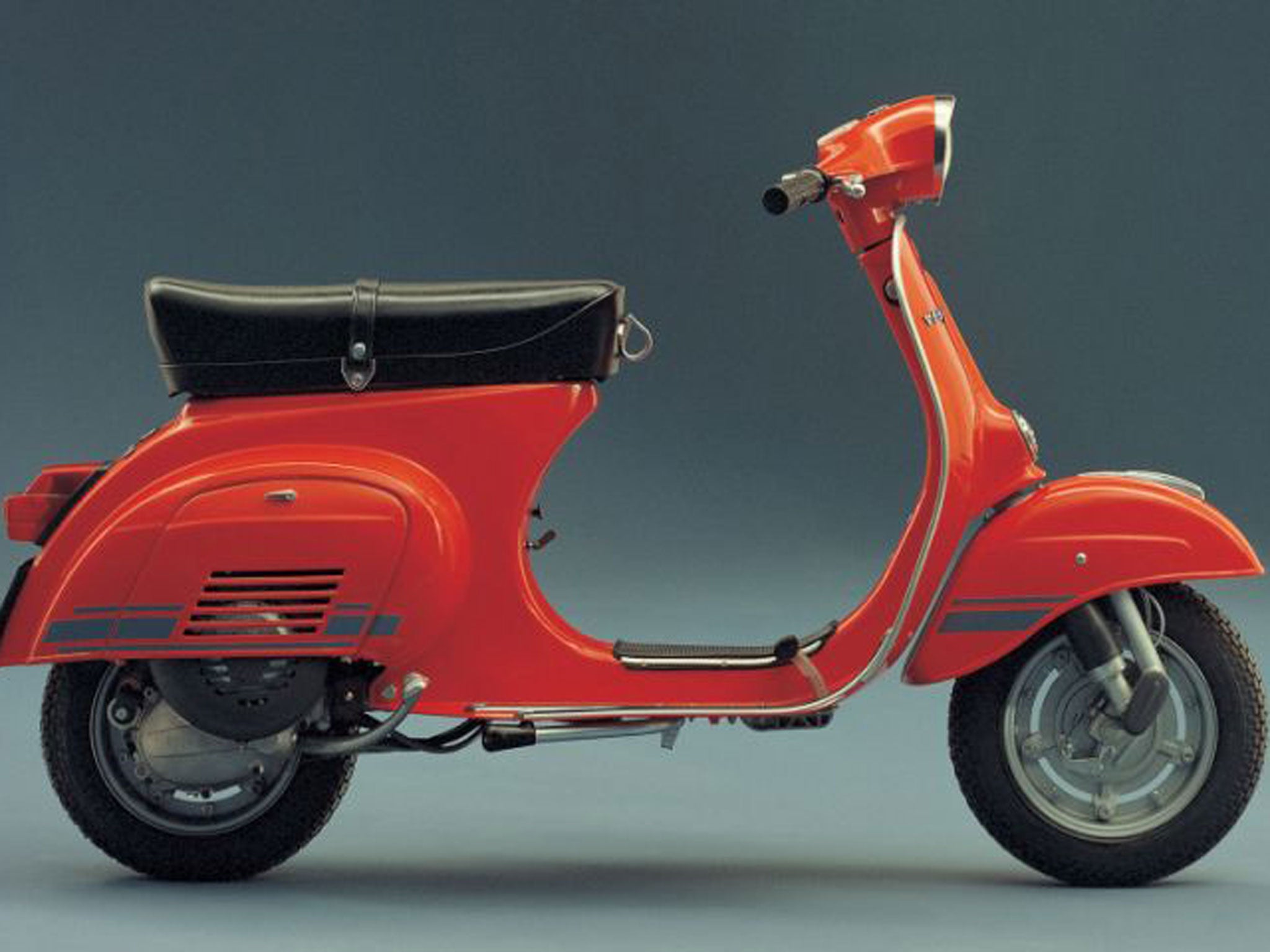 Without wishing to disrespect Jack Dee, there can't be many things the British comedian has in common with the late, great, American actor Gregory Peck. Height, gravitas and the most scholarly diction are Peck's alone, although one could argue that Dee has the edge on deadpan witticism. But both are united in their appreciation of that most famous of Italian designs, the Vespa. The former liked to ride his in the opening credits to his witty BBC sitcom Lead Balloon, while the latter did similar – though far more suavely, it must be said – through the streets of 1950s Rome.
That cinematic segment of Peck's, which came halfway through William Wyler's classic 1953 film Roman Holiday, sent worldwide sales of Italy's leading utilitarian mode of transport through the roof, and transformed its image overnight. This was due not only to the elegance of its design, but the fact that Audrey Hepburn happened to be riding pillion, thereby creating in the viewer a subliminal link between the bike and the world's most beautiful woman. One cannot buy advertising like that.
The Vespa has remained a style icon ever since, and the release this month of its latest model, the Primavera, confirms it has lost little of its lustre. In the florid prose of Marco Lambri, director of the Piaggio Group Style Centre, where the two-wheeler is hammered into artisanal shape, "the Vespa was designed around man from its inception, placing the human figure at the centre. It was light years ahead of its time, and she is truly the daughter of functionality."
Yes, quite. In other words, it works. Like the Fiat 500, a machine also generous with its curves, it has been adopted, and adapted, for subsequent generations ever since. In the 1960s, it was the heavily accessorised ride of choice for mods buzzing down to British coastal towns looking for rockers to glass, and by 1979 its cachet was seamlessly revived courtesy of the film Quadrophenia, which documented that 1960s era. In the 1990s, Jamie Oliver gave it geezerish appeal (he rode it in between chopping onions on The Naked Chef), while Britpop included it as part of its nationalistic cultural obsessions, despite its thoroughly foreign style.
The Vespa was launched into post-war Italy in 1946, and has changed little in its 68-year history. "There's a reason for that," says Andy Gillard, editor of Scootering Magazine. "You don't fix what's not broken."
The only real change has been a merciful one: the replacing of its original two-stroke engine – which may well have explained its name (vespa, in Italian, means wasp) but also made an ungodly racket – to the quieter four-stroke, so much more amenable for the man or woman about town. Though its popularity is perennial – 1.3 million have been sold in the last decade – the average owner today is pretty much Jack Dee: a chap in his late 40s/early 50s, likely experiencing the quiet beta-male midlife crisis, content to let his alpha counterpart rev himself silly on a fat Harley-Davidson. As Andy Gillard points out: "The Vespa's fun, but it's also practical. Lift the seat, and you can put your shopping in. Handy."
It isn't exclusively the plaything of balding men, however. Lucia Jordan, a 41-year-old digital marketing executive from the Wirral, runs vespa.org.uk, an online appreciation society with thousands of members worldwide, many of whom convene up to 12 times a year for international rallies. "We have many women members," she assures, "and we're all very friendly."
Its enduring appeal, she suggests, is a fundamental, pan-gender one. "You know when you see a dog sticking its head out of the car window, grinning in the breeze? That's how I feel on my Vespa every time. I'm as far away from my computer screen as I can get. I'm free."
The Vespa Primavera 125cc retails at £3,371 (inc OTR). vespa.com
Join our commenting forum
Join thought-provoking conversations, follow other Independent readers and see their replies