Ford unveils 5.2 litre Shelby FP350S Mustang
US-only track car is ready to race direct from the dealer.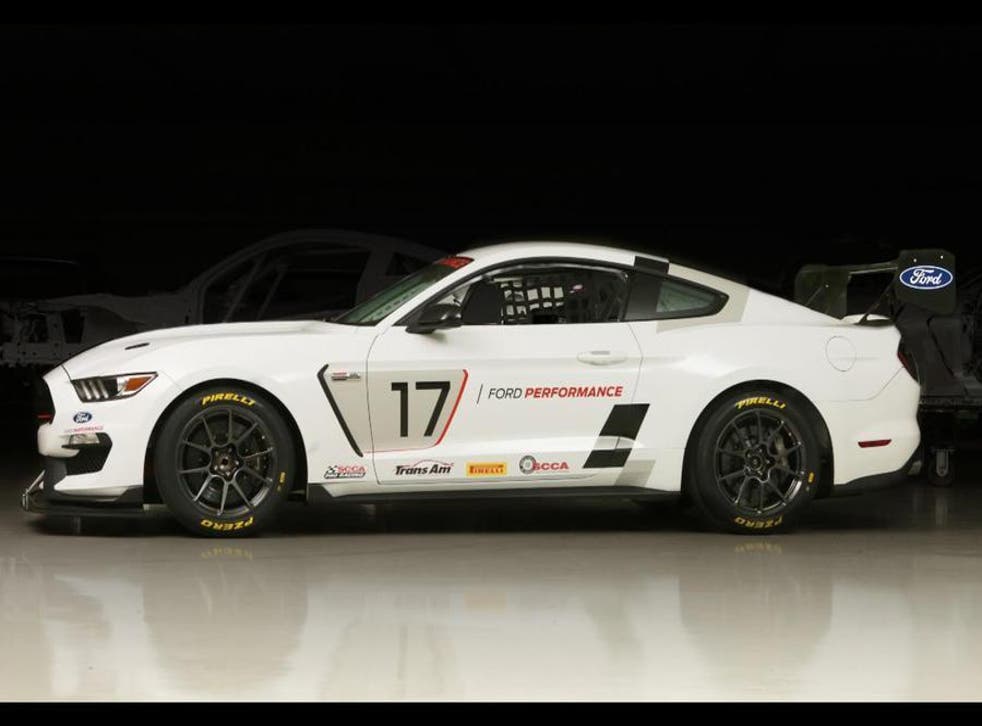 This is one of those 'you can look but you can't touch' cars. Well, you can touch if you happen to be an American race team that's going to compete in events organised by the National Auto Sport Association or Sports Car Club of America, but the statistics militate against this being the case.
On the plus side, if you are one of these people you can just walk into your nearest Ford showroom and buy one.
Buy what, exactly? The Shelby FP350S Mustang is powered by a version of the 5.2-litre Ford Performance V8 in Shelby's road-legal GT350R, but having been race tuned it'll be up on output.
And output was already 526bhp and 429lb ft.
The engine will be bolted (big bolts, we'd expect) to an uprated Tremec manual box and will breathe out through an unrestricted exhaust. With the car being offered in race-ready form, it already contains an FIA-spec roll cage on the inside – while on the outside, custom body panels are finished off with a front splitter and adjustable carbon fibre wing from Ford Performance.
How much will all this cost? They haven't revealed that yet. Neither have they said whether the FP350S will be made available in markets outwith North America – but if it is, you'll probably be buying direct from Ford Performance. So that thing we said about walking into your nearest Ford showroom doesn't apply if you live in Great Snoring.
Register for free to continue reading
Registration is a free and easy way to support our truly independent journalism
By registering, you will also enjoy limited access to Premium articles, exclusive newsletters, commenting, and virtual events with our leading journalists
Already have an account? sign in
Register for free to continue reading
Registration is a free and easy way to support our truly independent journalism
By registering, you will also enjoy limited access to Premium articles, exclusive newsletters, commenting, and virtual events with our leading journalists
Already have an account? sign in
Join our new commenting forum
Join thought-provoking conversations, follow other Independent readers and see their replies